Original title: Japan can make such mistakes …
According to the Japan Broadcasting Association (NHK) reported on April 13, the Japanese Aichi Prefecture Government said on the evening of the 12th that of the 28 people who had been diagnosed with the new coronavirus the day before, there were 24 Being misdiagnosed, there was actually no infection.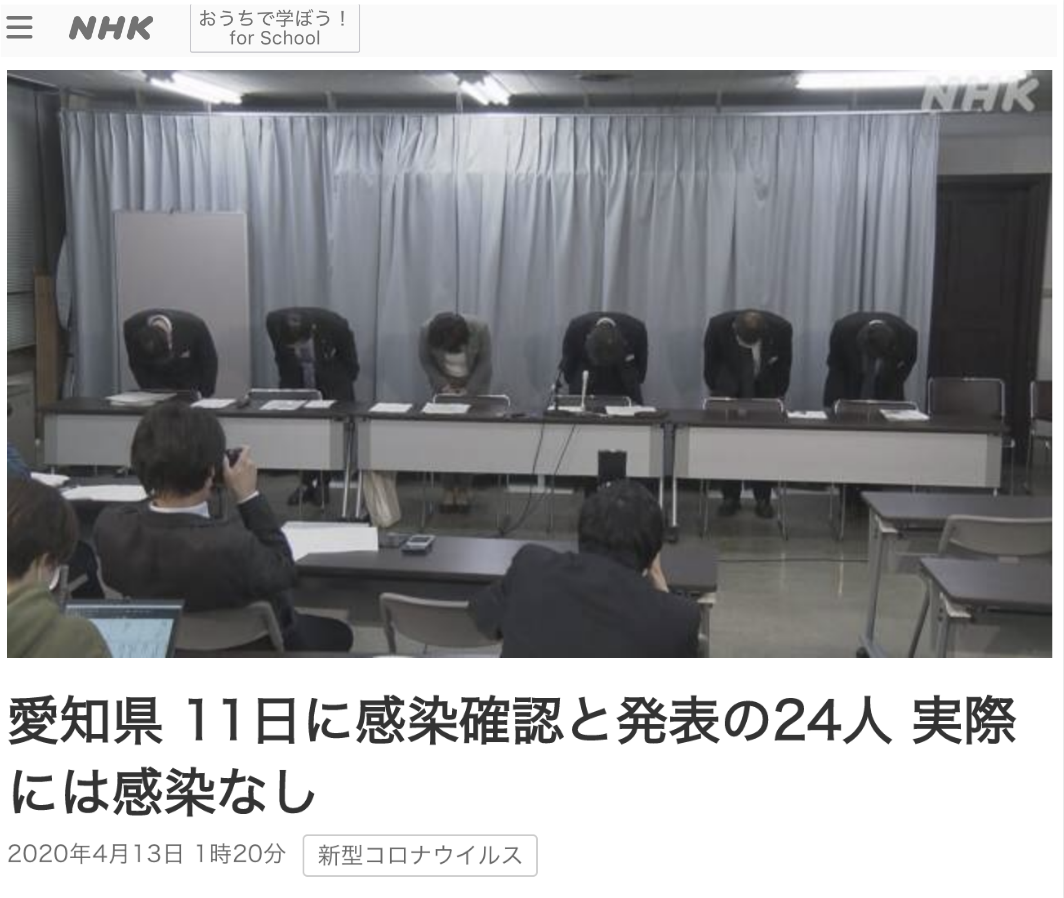 According to reports, on April 11, Aichi Prefecture announced at a press conference that 28 people were confirmed to be infected with the new coronavirus nucleic acid test conducted by the local health institute.
However, a health center in the county pointed out: "Are all samples entrusted to test positive, is it a bit weird?" The results of the second test on the 12th showed that only 4 people were actually infected, and the remaining 24 were not infected. In addition, one of the patients in their 80s was thought to have died from pneumonia caused by the new coronavirus, and the cause of death was also misjudged.
Regarding the cause of this incident, Aichi Prefecture believes that when the sample was taken during the inspection, the positive test substance was scattered and contaminated other specimens. The person in charge of the Aichi Prefecture government bowed and apologized collectively at the press conference.
In addition, due to this misdiagnosis, 6 people who had not actually been infected were sent to the medical institution, and one of them lived with the infected person for about 2 hours.
Aichi Medical Department Health Minister palace Zeyou child to apologize, said: "deeply apologize to the public for inspection personnel as well."