Original title: Sun Zhengyi and BYD reach an agreement: supply 300 million masks to Japan every month
According to Reuters news, Softbank Group CEO Sun Zhengyi said that it has reached an agreement with Chinese automaker BYD. Monthly supply 300 million masks to Japan without profit, including 100 million medical N95 masks and 200 million conventional medical surgical masks. BYD is currently in production.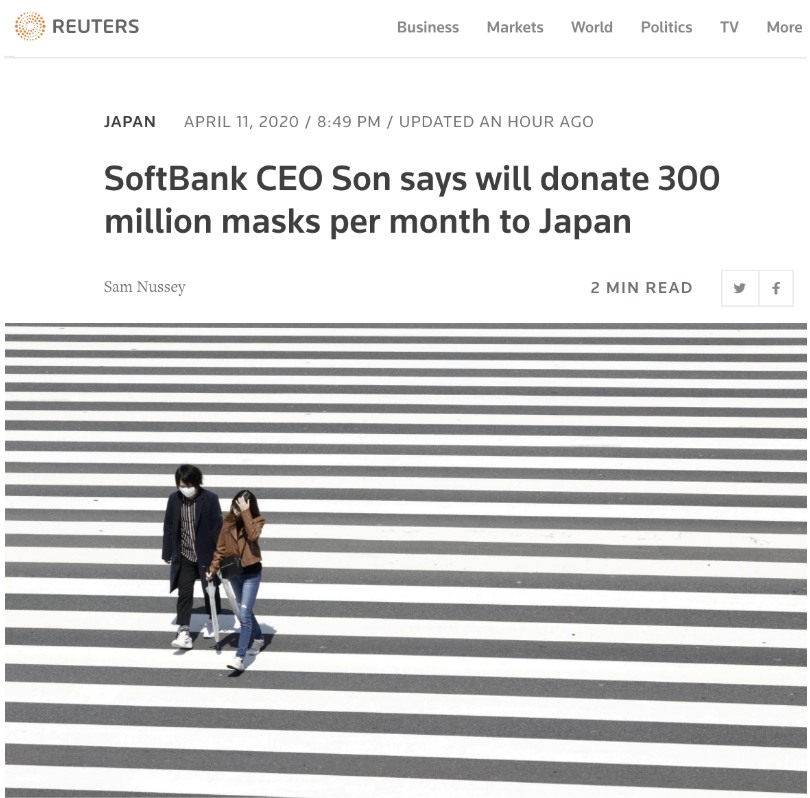 Sun Zhengyi tweeted that Softbank will work with the Japanese government's "mask team" to provide two different masks, which are given priority to medical personnel to solve the shortage of masks caused by the new crown virus outbreak.
Sun Zhengyi revealed that BYD has established a new production line for masks. It is reported that Sun Zhengyi has a long history of cooperation and investment with Chinese companies.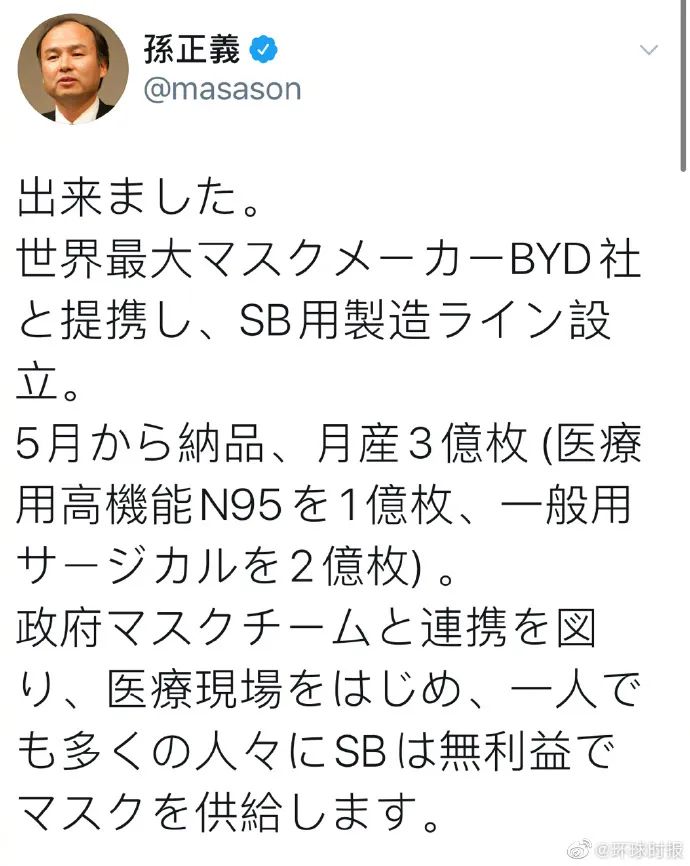 Reuters reported that a BYD spokesperson said that the company's production capacity has reached 15 million masks per day, and confirmed that the company will supply masks to Softbank.
According to reports, the Japanese government had planned to issue two washable masks to Japanese families next week, a move widely criticized on social media. The Japanese government also plans to produce 700 million disposable masks in the country.
After the outbreak of the new crown virus in Japan, Sun Zhengyi once tweeted that the Japanese government did not pay enough attention to the severity of the epidemic, exacerbating the difficulty of implementing social estrangement and other measures to control the epidemic.