Original title: Dalglish's new crown test is positive. It was previously suggested that the Premier League can not cancel the Chinese
new network. April 11th. In the early morning of Beijing time, Premier League club Liverpool issued a statement confirming the team's legendary Kenny Dalglish new crown The virus test was positive.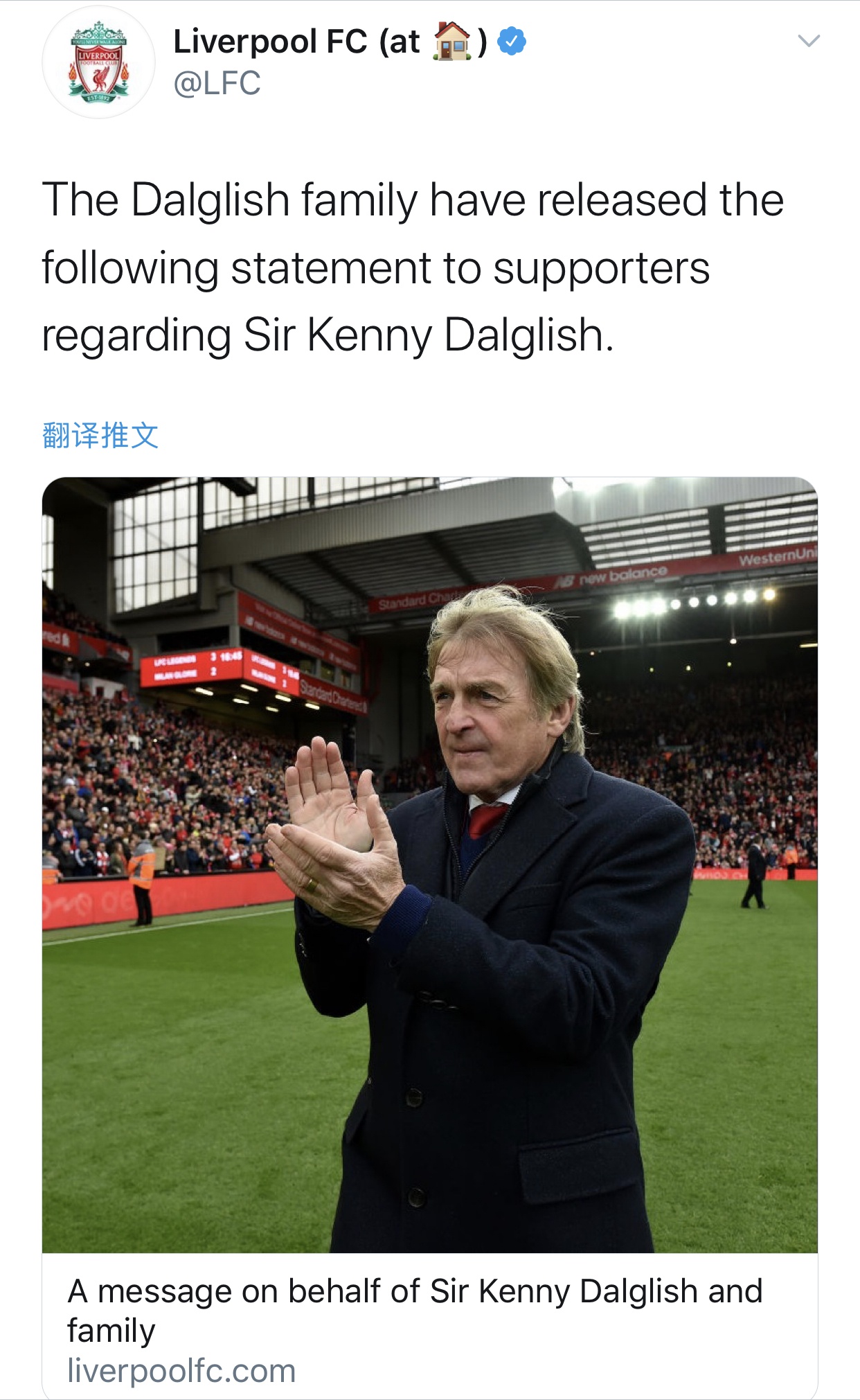 Liverpool's official social media screenshot
69-year-old Dalglish player era played Liverpool's brilliant achievements, known by fans as the "king", retired and coached Liverpool twice. He was admitted to hospital due to illness on Wednesday and was subsequently tested for new coronavirus. The result was positive and he is currently asymptomatic.
Almost a month ago, Dalglish also said in the British media column that the game suspended due to the epidemic must be finally completed. Some people think that this season may be declared invalid. Such a statement must not become a reality. If Liverpool missed the Premier League title, it would be completely abnormal.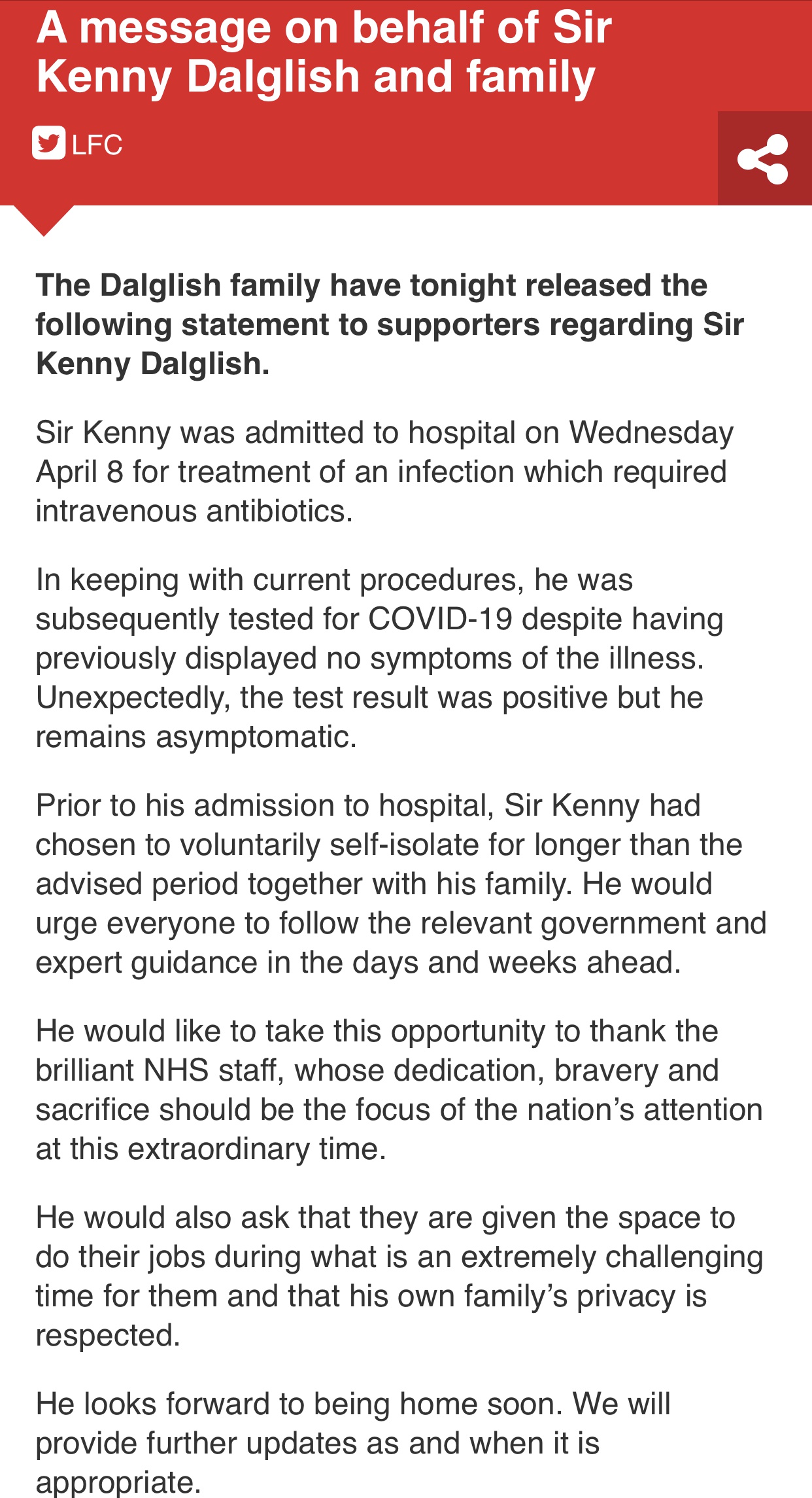 statement Full text screenshot The
following is the original text of the official statement issued by Liverpool: The
Dalglish family issued the following statement to supporters tonight on the situation of Sir Kenny Dalglish.
On Wednesday, April 8, local time in the UK, Sir Kenny was admitted to the hospital due to infection requiring intravenous antibiotics.
In accordance with current procedures, he was subsequently examined by COVID-19, although he had no previous symptoms. But unexpectedly, the test was positive, but there are still no symptoms.
Prior to admission, Sir Kenny accepted the recommendation of the relevant department and chose to voluntarily isolate himself with his family. He will urge everyone to follow the guidance of relevant governments and experts in the coming days or weeks.
He would like to take this opportunity to thank the outstanding staff of the British National Medical Service System. At this extraordinary moment, their dedication, courage and sacrifice should become the focus of attention in the UK.
He also hopes that during this very challenging period for them, the public can give them space to work and respect the privacy of his own family.
He looked forward to returning home soon. We will provide further updates in due course. (End)