Original title: The son of Serbian President Vučić infects the new crown, and the President takes a group photo for his encouragement
. Danilo's new coronavirus test was positive and he has been hospitalized.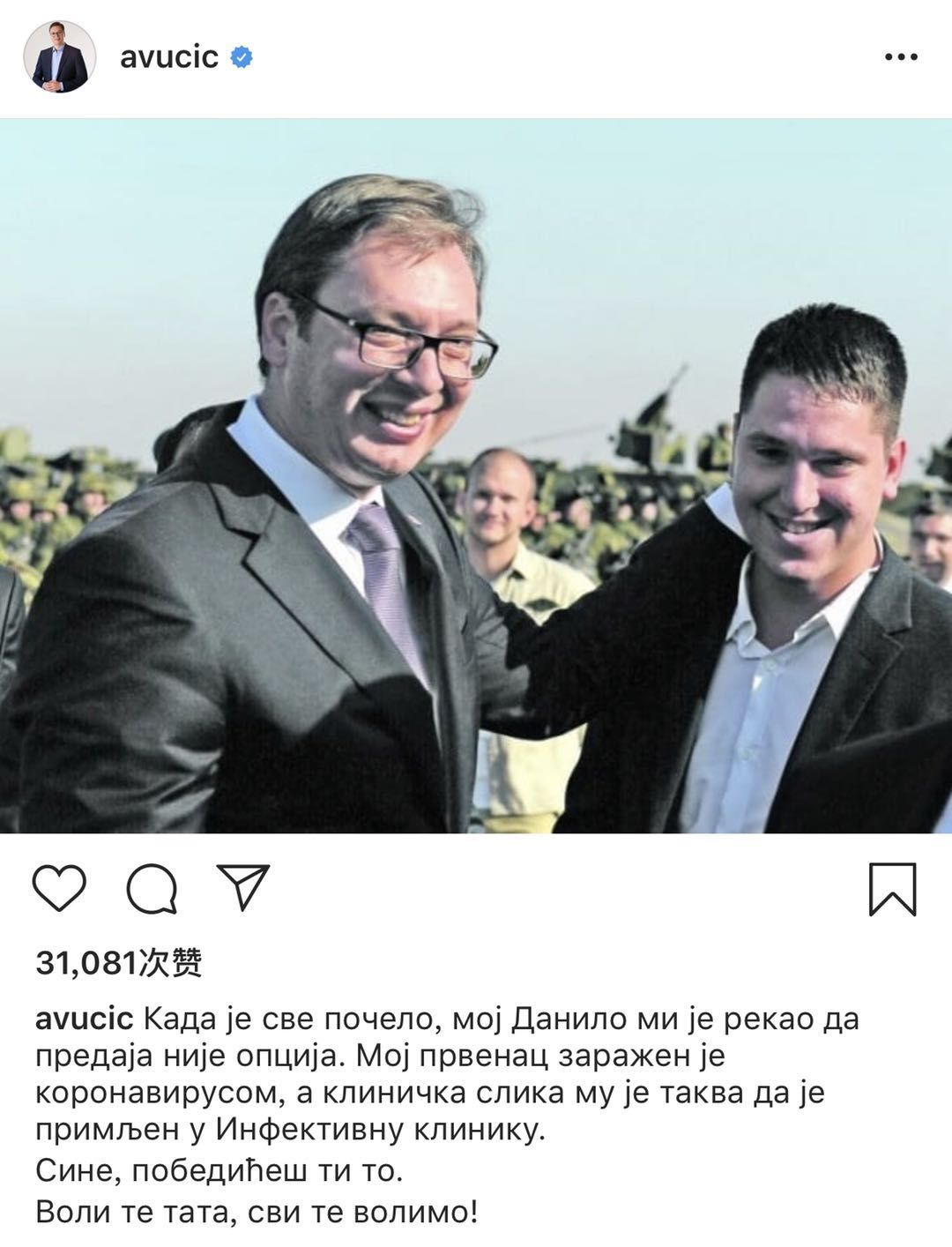 Serbian President Vučić issued a document confirming his son's diagnosis. / Instagram screenshot
Wuqiqi wrote on social media: "Son, you will win! Dad loves you! We all love you!" The picture is a photo of Wuqiqi and his son. According to the Associated Press, Vucic has three children, in addition to Danilo, 22, has one child and one daughter.
According to the data released by the Serbian Ministry of Health, as of 15:00 on April 8, local time, a total of 2666 cases of new coronary pneumonia were diagnosed in Serbia, and 65 cases died. The country entered a state of emergency from March 15 and closed the border. A curfew was imposed from Monday to Friday from 17:00 to 5:00 the next day.
According to CCTV news reports, the Serbian government signed a cooperation agreement with Chinese companies online on the 8th to set up two "fire eye" pathogen testing laboratories. After the completion of the two advanced laboratories, the total detection capacity will reach 3,000 samples per day. The Serbian government has purchased 90,000 serving kits, which will greatly enhance the detection capacity of the new coronavirus.
Beijing News reporter Chen Qinhan