Original title: 70,000 small countries have the third highest infection rate in the world. What happened to this country?
Many people in WeChat have several friends from "Andorra". But maybe you do n't know this country.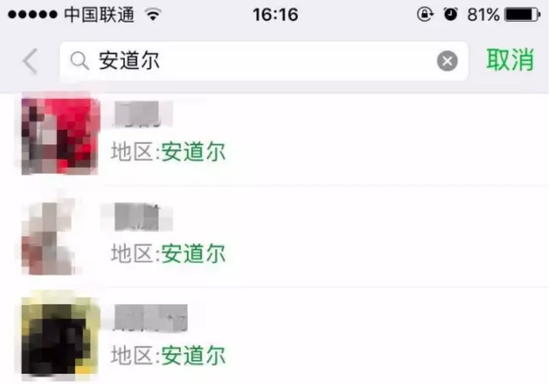 On April 6, local time, according to the latest report from Andorra Health Minister Benazir, the cumulative number of confirmed cases of new coronary pneumonia in Andorra has risen to 526. Of these, 55 were hospitalized (17 patients were in the intensive care unit), and 419 were in isolation. Another 21 patients died and 31 were cured and discharged. Andorra is a country with a population of only 72,589 people, but its infection rate is as high as 0.72%, or 7246 diagnoses per million people. This data ranks third in the world, second only to San Marino and the Vatican. Why is the infection rate in a small country so high?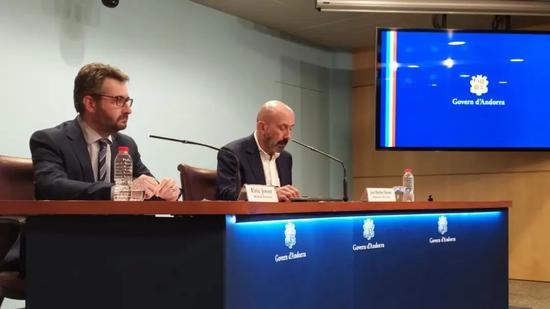 On March 14, the government of the Principality of Andorra officially promulgated an administrative decree to close commercial premises that are not necessary for life in the country. (Source: Government website of the Principality of Andorra) The
first patient was a 20-year-old man who had traveled to Andorra, Italy. The first patient diagnosed with new pneumonia appeared on March 2 local time. The patient was a 20-year-old young man who had stayed in Milan, Italy. After returning to Andorra, the patient showed mild symptoms of infection and was admitted to a hospital in Andorra on February 29. It is worth mentioning that, on the afternoon of March 19 local time, Andorra Health Minister Benazze had been in contact with a confirmed case of new coronary pneumonia, and he had begun preventive isolation at home from that day. During the incubation period of the virus, Benazer continued to participate in the daily outbreak briefing by remote video. On March 22, local time, Benadze, who was in isolation at home, said that the first death of new coronary pneumonia occurred in Andorra. It was a 88-year-old male patient who was hospitalized and suffered from a serious disease before being infected with the new crown virus. .
The Cuban medical team 39 people assisted on April 1, local time, Benazer said that among the 39 Cuban medical staff who arrived in the Principality of Andorra on March 29, local time, one of the new coronavirus tests was positive and has been quarantined. However, on April 5, Benazze said that the Cuban medical staff had turned negative in the follow-up test. As early as March 22nd, the Andorran government notified the Cuban medical team that it came to support, and Spain did not hesitate to issue a transit visa for 39 Cuban medical personnel.
Sandwiched between the severely affected France and Spain, Andorra is located in southwestern Europe and is a landlocked country at the border between France and Spain. It is one of the world's pocket countries, with a total area of ​​468 square kilometers. As of January 2019, the total population of Andorra is 72589 people. Andorra 's unique geographical location is one of the reasons for its high infection rate. The north borders with France. According to real-time statistics from Johns Hopkins University in the United States, as of around 15:00 on April 6, Beijing time, the number of confirmed cases of new coronary pneumonia in France increased to 93,780, and the number of diagnoses per million population was 1,427; The south borders with Spain. According to the official website of the Spanish Ministry of Health on April 6, the cumulative number of confirmed cases of new coronary pneumonia in Spain exceeded 130,000, which surpassed Italy, second only to the United States, and the number of diagnoses per million population was 2948. Andorra has a well-developed tourism industry and is known as the "back garden" of Spain and France. Each year, it receives nearly 8 million tourists, more than 100 times its own population, and tourism revenue accounts for 80% of its GDP. Perhaps it is the large number of tourists that has led to a high infection rate in Andorra.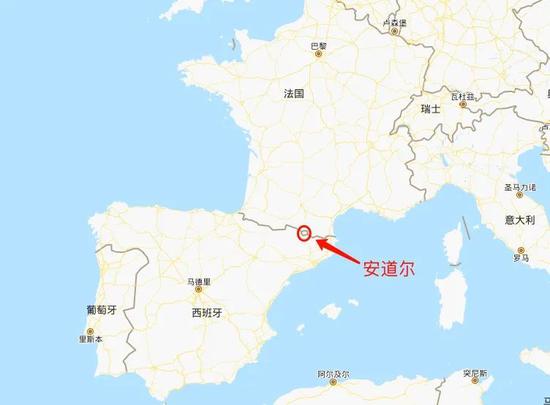 Closing non-essential business premises, it is recommended to wear masks to prevent and control the new crown epidemic, and Andorra has also introduced some measures. On March 12, an 87-year-old Andorran female citizen was diagnosed with new coronary pneumonia, and the patient's daughter and her contacts have been isolated. Due to concerns about community infections, the Andorran health department decided to strengthen preventive measures, shut down the high school where the patient's daughter teaches from March 13, and close all schools from March 16 until a new decision is issued. On March 14, local time, in order to prevent and control the outbreak of new pneumonia, the government of the Principality of Andorra officially promulgated an administrative decree to close non-essential business premises in the country from now on. The statute is valid for 15 days and can be extended after expiration according to the actual situation. In a press conference held on the same day, Benazze said that necessary living places such as grocery stores, supermarkets, pharmacies, gas stations, banks, etc. are not restricted by law, restaurants can still provide takeaway, and the hotel's reception limit is controlled at its capacity 30%. Benadze also called on the public to adjust their living habits, increase social distance and minimize travel. On March 25, Benadze stated that the most powerful "weapon" to overcome the epidemic is to restrict travel and not allow the virus to "long legs." On April 3, Benazze suggested that people should wear masks if they want to go out from now on, especially when interacting with people.
Source: CCTV News, Southern Metropolis Daily and other