Original title: Newsletter! British Prime Minister 's House Spokesperson: The Prime Minister has not been diagnosed with pneumonia and does not have a ventilator
[Global News] According to the British "Mirror" news, the British Prime Minister 's House spokesman said that Prime Minister Boris Johnson has not been diagnosed With pneumonia, he did not use a ventilator. On April 6, local time, Johnson infected with the new coronavirus was transferred to the intensive care unit.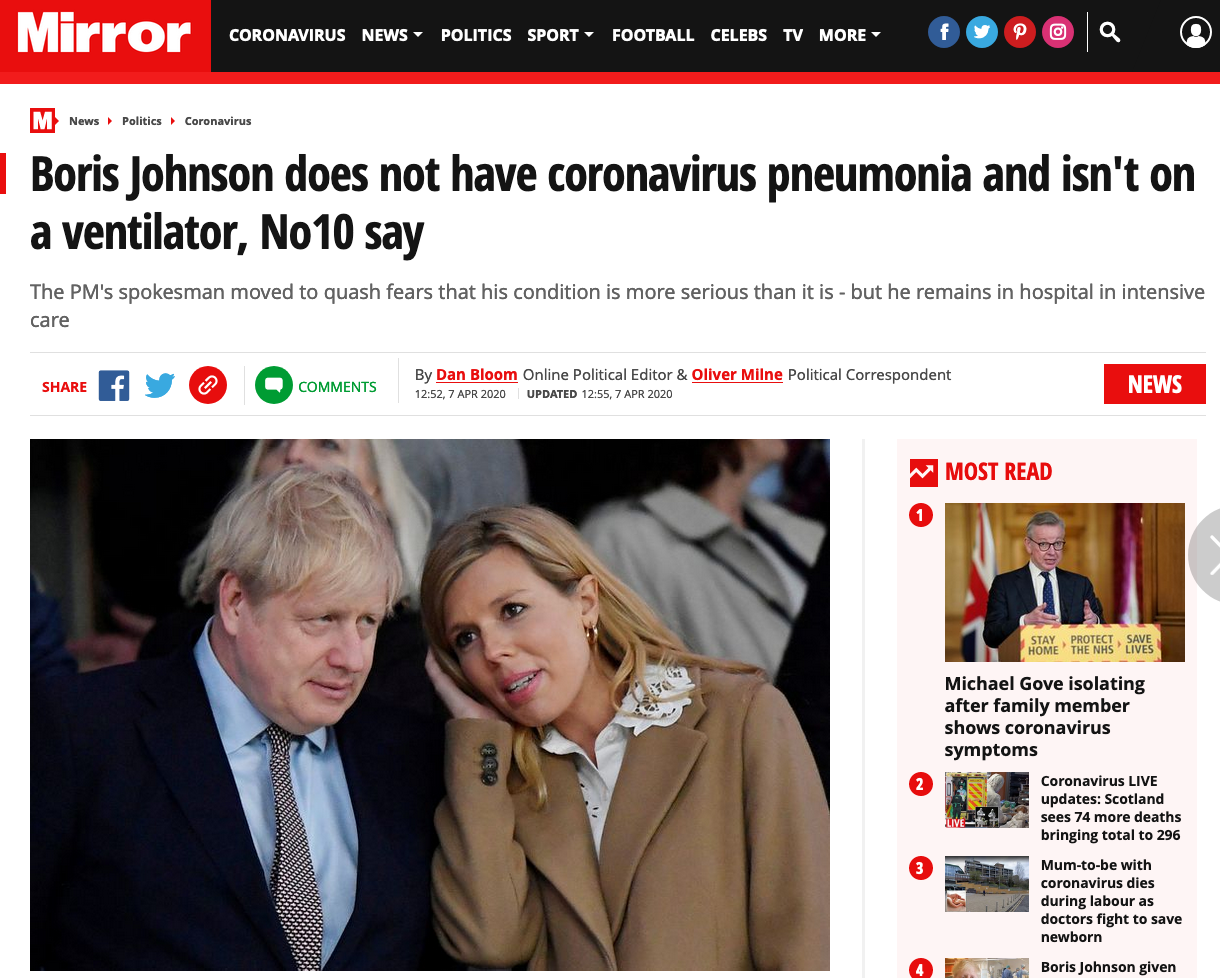 British Sky News reported that the spokesman said that Johnson is currently in stable condition and in good spirits, but is still receiving intensive care at St Thomas Hospital in London.