Original title: 2 hours before Johnson 's transfer to the ICU, the situation is awake and conscious but breathing is difficult. The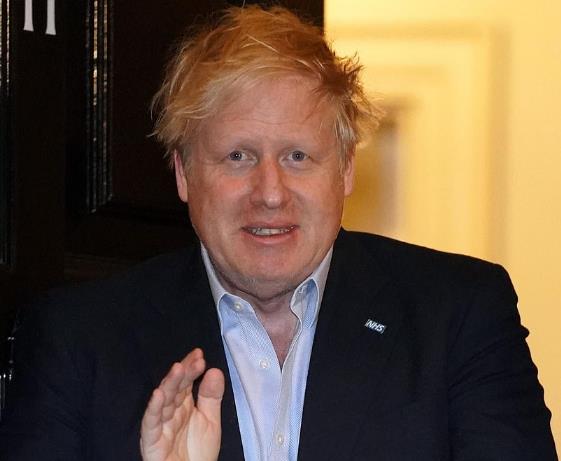 British Prime Minister Johnson (GETTY)
[Overseas Network April 7 | Wartime epidemic time zone] The evening of the 6th local time, the British Prime Minister The government said Prime Minister Johnson was transferred to the intensive care unit (ICU) due to the deterioration of the new coronary pneumonia. The British media pointed out that just two hours before the decision to send Johnson into the ICU, the government also guaranteed that the prime minister was still in charge of British affairs, which shows that the situation is developing rapidly. Some medical experts believe that Johnson's intensive care must be necessary.
In an article on the 6th, Sky News UK introduced some specifics of Johnson's condition. According to the article, at 5 p.m. that day, British Foreign Secretary Rab also assured the public in a daily briefing on the British fight against the new crown virus that Johnson was still in charge of government affairs. However, at 7 pm, Johnson was transferred to the intensive care unit.
"This means that things are going fast," Sky News reporter Beth Rigby said. "His (Johnson's) condition has deteriorated and he must be given oxygen, and he is trying to breathe. The prime minister did not use breathing. Machine, he was conscious and did call Rab to ask him to act as an agent to take over government affairs. But if the condition deteriorates, the ventilator will come in handy. This is worrying for his colleagues, relatives and the whole country And uneasy. "Professor Hill, a professor of medical imaging at University College London, said:" It 's clear that the Prime Minister went to the hospital because he had difficulty breathing. It seems that he was initially inhaling oxygen and being conscious. But it 's just like new coronary pneumonia. In that way, his condition has now deteriorated. "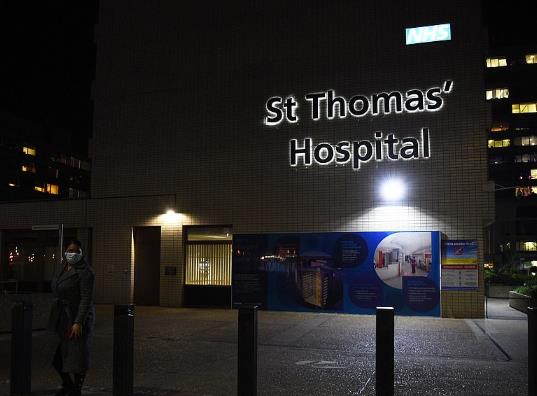 at
Johnson 's hospital (National News Agency)
Rees, an emergency nurse , said that the intensive care unit can monitor the physical condition of the human body to a higher degree. , And can also carry out one-on-one care. "From a medical point of view, this is very close, they can really monitor his temperature, blood pressure, heart rate and blood oxygen saturation." Rees also pointed out that some people may be very serious in the second stage of new coronary pneumonia This phenomenon is called "cytokine storm", which causes the body's natural defenses to be overwhelmed, resulting in the failure of multiple organs. But the doctor pointed out that Johnson's situation did not sound as serious.
Dr. Clarke, a microbiologist, gave a positive answer to whether Johnson really needed to be transferred to the intensive care unit. "The UK's national medical service system, especially at this time, will not give up intensive care beds just to check a person's condition, even if he is the prime minister. He will not enter the ICU unless he needs intensive care. , Especially at this time. "He also believed that the change in circumstances meant that Johnson was" severely ill ".
On March 27, Johnson admitted that his new coronavirus test was positive and was self-quarantine. On April 5, he still had persistent symptoms and fever of new coronary pneumonia, so he followed the doctor's advice and was admitted to the hospital for new coronavirus testing. The British Prime Minister 's Office called this a "preventive measure." On April 6, a spokesman for the British Prime Minister said that Johnson had a good mental state after spending a "comfortable" night in the hospital and is still in hospital for observation, accompanied by symptoms of cough and fever. That night, Johnson was transferred to the intensive care unit. (Overseas Net Zhang Ni)