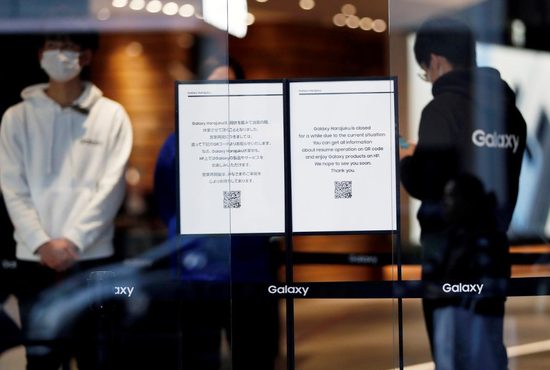 Sina Technology News, Beijing, April 6, noon news, according to foreign media reports, the global pandemic of the new crown virus has promoted the wave of working from home, this change is bound to boost laptop manufacturers and data centers on Samsung Electronics memory chips demand. But at the same time, as the epidemic weakened sales of consumer electronics products, Samsung Electronics 'profit in the first quarter may remain unchanged.
Apple The South Korean technology giant is the world's largest manufacturer of memory chips, and its Galaxy smartphones are 's main competitors. Samsung Electronics, which also produces household appliances and displays, will release its profit forecast for the January-March quarter on Tuesday, and the market generally expects the profit for the quarter to remain unchanged. However, due to the impact of the new coronavirus on related factories and retail stores, the company will face pressure in the next few quarters.
CIMB Research analyst Lee Do-hoon said: "Samsung's second-quarter revenue visibility is very low.
According to data provided by Refinitiv SmartEstimate, in the quarter just ended, Samsung estimated its operating profit to be 6.2 trillion won (approximately ($ 5.05 billion), which was the same as last year. However, Samsung warned last month that the pandemic of new coronaviruses will affect the sales of smartphones and consumer electronics products this year. Analysts said that continued virus outbreaks may cause Higher demand for memory chips is at risk.
Nomura Securities 'South Korea research director CW Chung said in a recent report:" If the COVID-19 epidemic continues to deteriorate, the prospects for the memory market may become more Horrible. "
When the epidemic of the new coronavirus first broke out in China last year, Samsung chose to expand its production base to countries such as Vietnam and India. This strategy seems to have achieved results. At that time, China closed its factories to control the spread of the epidemic. Apple and other competitions The opponent was hit by a supply disruption. And because of the global pandemic of the new coronavirus, Apple canceled its profit forecast earlier this year.
But as the new coronavirus spread globally, Samsung also had to shut down in Europe, Factories and retail stores in India and the United States have disturbed investors. Samsung Electronics 'share price has fallen 15% this year, but it outperformed the broader market 's 22% decline.
More than a month ago, Samsung 's flagship Galaxy S20 The sales of high-end smartphones are bleak. A manager of a local operator told Reuters that the price of its 5G-enabled S20 mobile phone in South Korea has fallen to a third of the initial price of $ 1308.
Brokerage firm Hanwha Investment Securities ( Hanwha Investment & Securities) estimates that Samsung 's smartphone sales in the first quarter of this year were higher than the previous year Period dropped by 17% last year, as smart phones and chip business profits decline, Samsung's full-year earnings declined by more than half
, analysts said, due to weak customer demand, Samsung's display business may profit after three consecutive quarters, Losses reappeared. Samsung 's display business customers include Apple and Huawei.
Samsung only provided estimates of first-quarter revenue and operating profit on Tuesday. Details may be announced later this month. (Yiyi)