Original title: Modi and Trump talked about the outbreak, and the two also talked about yoga and traditional herbs. . . . . .
[Global Network Reporter Wang Boyaqi] According to "India Today", Indian Prime Minister Modi and US President Trump discussed in detail on the phone the crisis caused by the new coronary pneumonia epidemic on the 4th, and decided to deploy India-US Global Strategic partnerships to fight this epidemic that is spreading around the world. Indian media, including India Today and New Delhi Television, have noted that the Indian Prime Minister 's Office (PMO) also revealed a detail in a subsequent statement that the two leaders also talked to Yoga and Ayurveda (India) Traditional herbal therapy) related topics.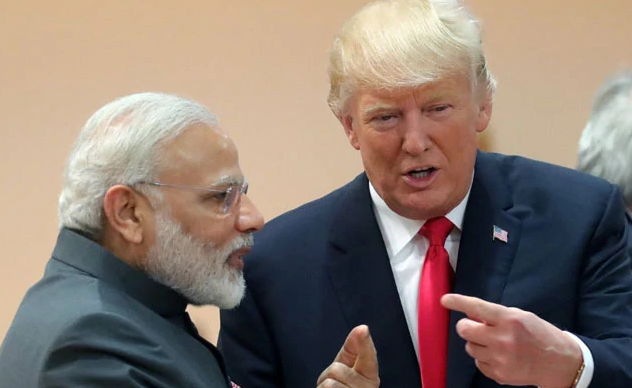 "(I) had an extensive telephone conversation with President Trump. Our discussions were going well, and we all agreed to deploy the Indo-US (Global Strategy) partnership to fight the new coronary pneumonia (epidemic)." Later, Modi posted such a message on Twitter.

"India Today" said that regarding the India-U.S. Bilateral phone conversation, the Indian Prime Minister's Office (PMO) stated in a statement that Modi and Trump had spread the global new coronary pneumonia epidemic and its impact on global well-being and economics. Influence exchanged views. The statement stated that Modi emphasized the special relationship between India and the United States during the call and reiterated that the two countries will unite to overcome this global crisis.
In addition, "India Today" noted that Modi and Trump also exchanged views on measures taken by the two countries to reduce the impact of the epidemic on public health and the national economy. According to the above statement issued by the Indian Prime Minister 's Office, the two leaders talked about the importance of traditional Indian Ayurveda and yoga treatments to ensure the physical and mental health of the people in the current epidemic situation.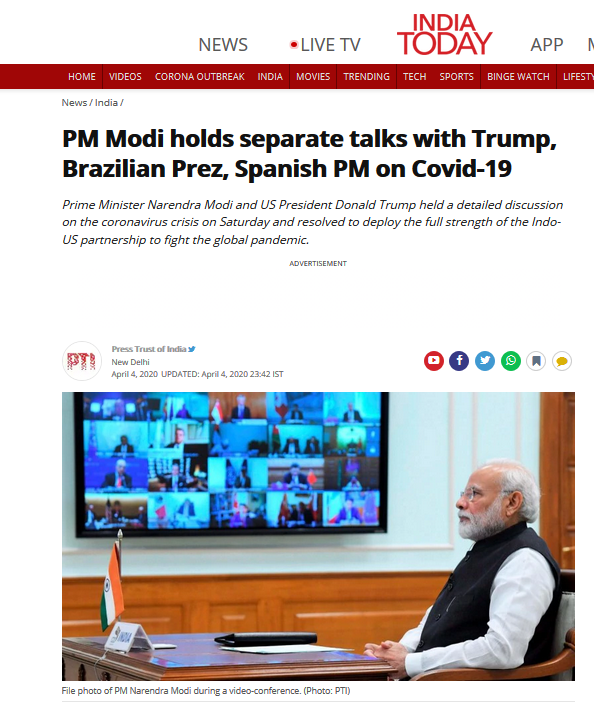 But in addition to Trump, Modi also talked about this topic in a call with leaders of other countries. According to "India Today", in a call with Spanish Prime Minister Sanchez, the two leaders reached an agreement on the effectiveness of yoga and traditional Indian herbs. They believed that they provided a means for those who were trapped in the home due to the epidemic to maintain their physical and mental health. A simple way.
In fact, nearly 70 years of Modi has been committed to promoting yoga. In order to promote International Yoga Day on June 21st, in early June last year, Modi posted the above-mentioned short animated cartoons based on him on his official Twitter, and used this cartoon character to explain in detail several sets of yoga moves to netizens. On the day of International Yoga Day, Modi also practiced yoga outdoors with tens of thousands of people to promote the sport.