Original title: 300,000+ diagnosed in the United States! Trump: The number of deaths will increase dramatically. The number of in the will
confirmed cases United States rise to 300,915, and 8,162 deaths.
At the White House press conference on April 4th, local time, Trump said that the next two weeks will be the most severe moment in the US anti-epidemic situation, and the number of deaths will surge. So far, the United States has assisted 45,000 American citizens stranded abroad to return to the United States from 75 countries. Trump also said that he launched the National Defense Production Law in response to companies that do not meet government needs. A day ago, Trump launched the "Defense Production Law" to ensure that medical supplies are distributed and used in the United States. Trump specifically named 3M, saying that he hopes that 3M will use masks for domestic demand, not for export.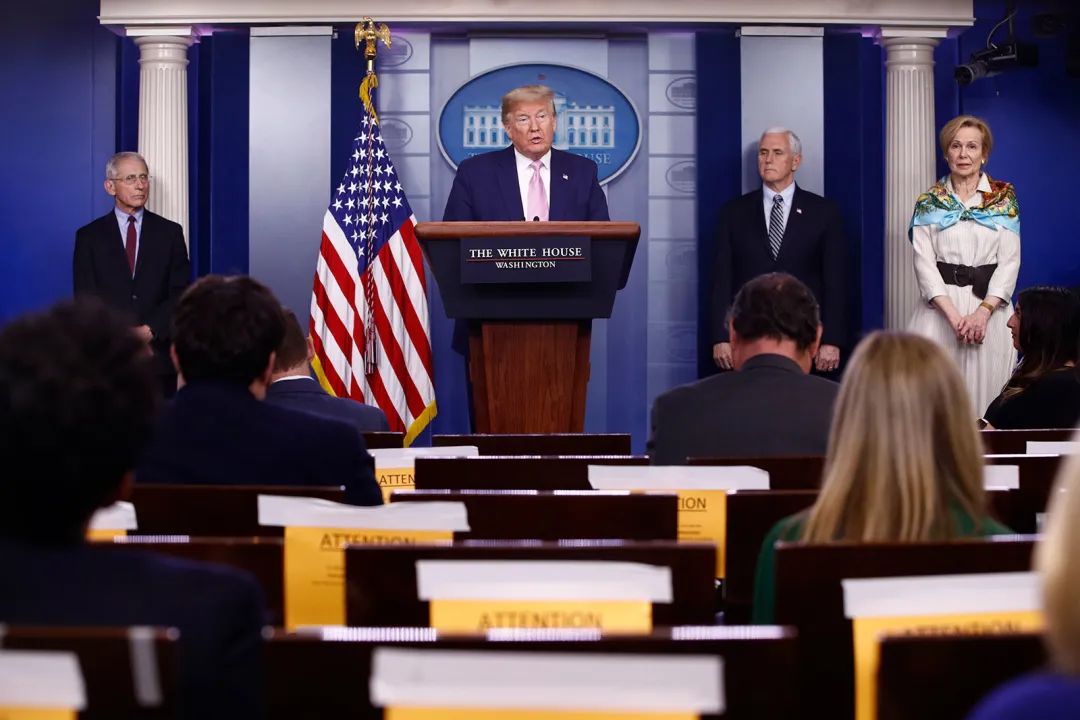 Trump at a press conference (Source: Associated Press)
 Johns Hopkins University: more than 300,000 confirmed cases in the
United States The latest statistics of the new crown epidemic released by Hopkins University on April 4 local time show that there are more than 300,000 confirmed cases in the United States. The United States is currently the country with the most confirmed cases worldwide.
The data shows that as of 15:50 on the 4th of Eastern Time (3:50 on the 5th of Beijing time), the number of confirmed cases in the United States rose to 300,915, and 8162 deaths.
The data shows that the New York State epidemic is the most serious, with 113,806 confirmed cases and 3,565 deaths. The states with more than 10,000 confirmed cases are New Jersey, Michigan, California, Louisiana, Florida, Massachusetts and Pennsylvania.
These data come from the report of the epidemic situation in the United States compiled by the Johns Hopkins University New Coronavirus Research Project.
Source: Xinhua News Agency, CCTV / Liu Xiaoqian Wu