Original title: More than 270,000 diagnoses in the United States and more than 7,000 deaths. Trump announced the election time.
According to the global real-time statistics system for new coronary pneumonia released by Johns Hopkins University in the United States, as of 6 a.m. A total of 273,880 cases of new coronary pneumonia were diagnosed, 7077 cases were died, and 9521 cases were cured. In the past 24 hours, 31,698 new cases were diagnosed and 1,319 new deaths. According to the "New York Times" report, US President Trump said the election will be held on November 3.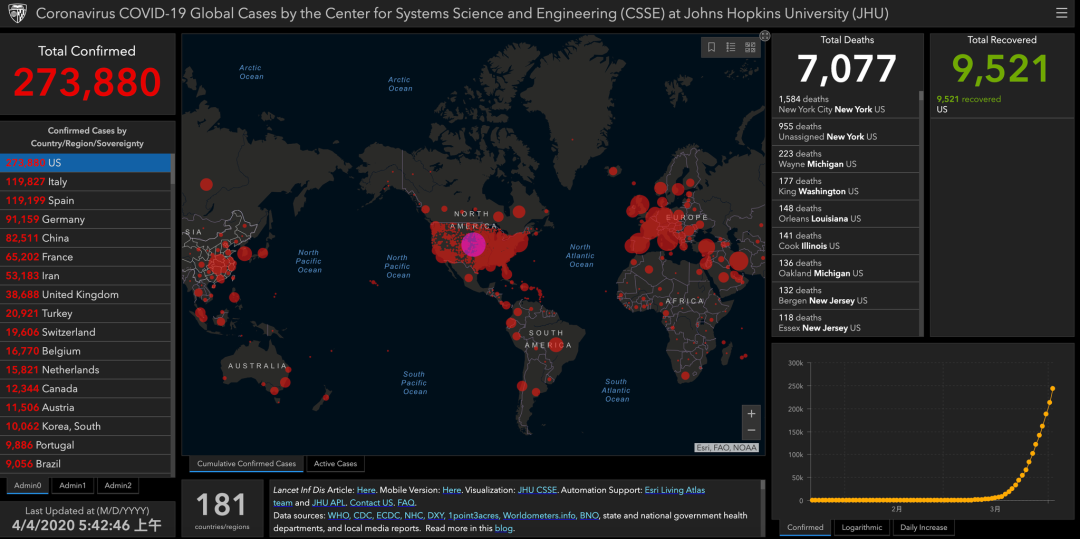 New York State, the country with the worst epidemic in the United States, has a total of 102,863 diagnoses and a total of 2,935 deaths. On the 2nd day, there were 10067 new diagnoses and 467 deaths.
Source: People's Daily, Global Times New Media