Original title: FireWire has been rejected for 4 consecutive times, "only China accepts orders"
According to the real-time epidemic data of Johns Hopkins University, as of noon on April 3, Beijing time, the cumulative number of diagnoses of Brazil 's new coronary pneumonia has exceeded 8,000 and 327 deaths people. This data almost doubled compared to March 30.
The Governor of Chang'an Street (WeChat ID: Capitalnews) noticed that the epidemic was urgent and Brazil faced the dilemma of shortage of medical supplies. For this reason, Brazil has successively found five countries, and after experiencing "four consecutive refusals", only China has accepted the order.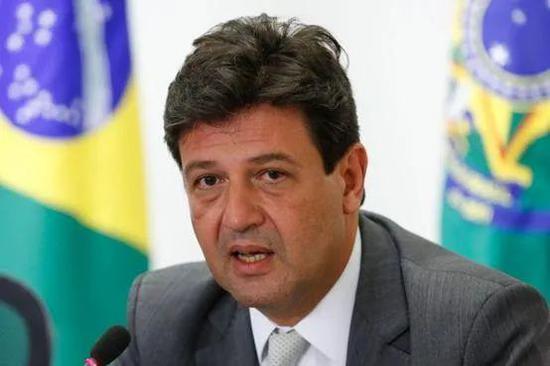 Man Deta Brazil's health minister
Brazilian Health Minister Man Deta in an interview said that despite the current state inventory fairly adequate, but in response to the future, Brazil must help to countries, worth 1.2 billion purchase Real (approximately US $ 228 million) medical and protective equipment to replenish inventory.
However, four consecutive countries were rejected. This matter was not finalized until yesterday afternoon. Mandetta said that the fifth country agreed and will deliver within 30 days. This is a large purchase, enough for more than 60 days.
Mandetta added that this country is China, and the order involved 200 million products.
According to the Brazilian Ministry of Health, at present, one-third of cities in Brazil are equipped with up to 10 ventilators. Without a ventilator, patients may experience organ failure. In addition, oximeters, carbon dioxide analyzers, infusion pumps, and other materials such as cannulas and nozzles are also in serious shortage.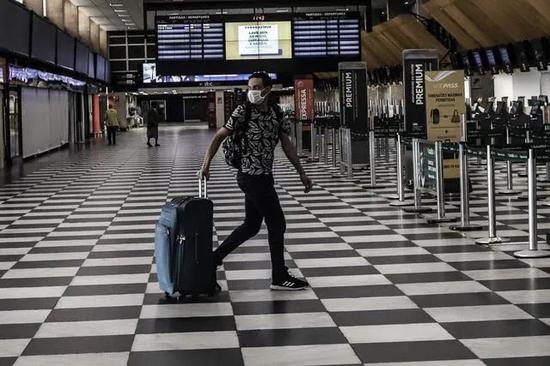 On April 1, a man wearing a mask in Sao Paulo, Brazil was planning to travel
, because the Brazilian market lacks a large number of civilian masks. Masks used.
In this case, China's order can be said to be sent in the snow. For these supplies, Brazil cherishes it particularly.
Mandeta said on April 2 that, if necessary, the Brazilian government plans to send a special plane of the Brazilian Air Force to China to pick up medical supplies to relieve the urgent need.
This is not the first time Brazil has ordered anti-epidemic materials from China during the fight against the epidemic.
On March 22, Vale Brazil, the world's largest iron ore producer, announced that Vale has purchased 5 million sets of new coronavirus rapid detection kits to help the Brazilian government respond to the development of the domestic epidemic. This purchase accounted for about half of the current estimated demand of the Brazilian Ministry of Health.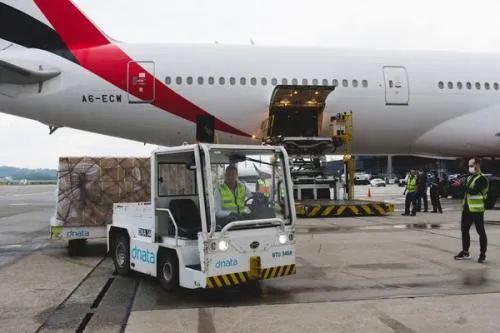 purchased from China
. The new crown test strips purchased from China
on April 1st. The
kits only needed 15 minutes to obtain the test results, which greatly improved Brazil's new crown pneumonia detection. ability.
In addition, Vale also purchased personal protective equipment such as goggles, gloves and masks for medical personnel in Brazil from Chinese suppliers.
Governor Changan Street (WeChat ID: Capitalnews) noted that recently, the Brazilian parliament, health institutions and state governments have taken the initiative to adopt strict "Chinese" epidemic prevention measures including isolation and closure, and the "Chinese experience" has become a hot topic in Brazil. word.
Since late March, China has conducted many exchanges with Brazil on the prevention and control of the new crown epidemic.
On March 24, Chinese Ambassador to Brazil Yang Wanming spoke with a number of governors of Brazil. The states expressed their hope to actively learn from the Chinese experience and further strengthen anti-epidemic cooperation with China, requesting China to provide medical supplies and technical assistance to the states.
Yang Wanming said that China believes that Pakistan can overcome the epidemic challenge as soon as possible, and is willing to continue to provide assistance within its ability according to Pakistan's needs.
On March 27, the Brazilian Ministry of Health took the initiative to "seek medical consultation" and organized a video conference on "Chinese medicine treatment of new coronary pneumonia" connected with the doctors of the country and the Chinese State Administration of Traditional Chinese Medicine. Brazilian experts consulted Chinese experts on the role of acupuncture in the treatment of new coronary pneumonia.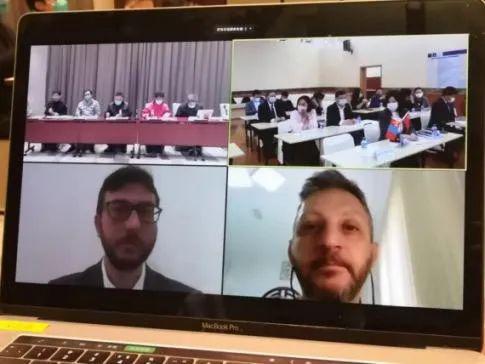 with Chinese medicine
Several Brazilian media have recently continued to broadcast and publish reports on China's experience in anti-epidemics.
Brazilian TV station specially screened the Chinese documentary "Wuhan 24 Hours". The station introduced that the purpose of playing the film is to make people aware of the importance of taking isolation measures and the necessity of complying with the government's directives for epidemic prevention, showing how the epidemic poses a challenge to community groups, and telling the organization of residents in Wuhan, China The process of resuming the operation of the city.
Xinhua News Agency, the overseas network, the observer network, the official website of the Chinese Embassy in Brazil such as: References