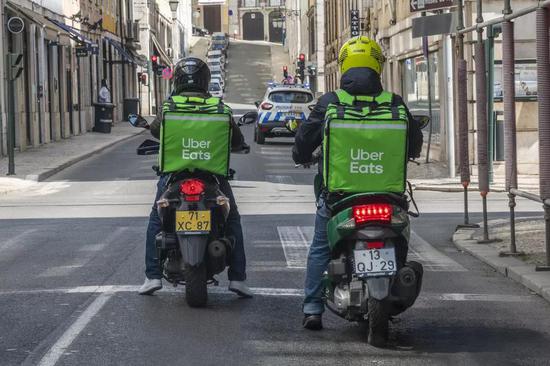 According to foreign media reports, Uber is stepping up its efforts to respond to the global pandemic of COVID-19, and promises to provide 10 million free times for medical personnel, the elderly and other affected population Ride and delivery service.
In the UK, Uber has begun offering free rides and food delivery to NHS workers fighting the new coronavirus. It is now trying to expand the service globally. Uber said that "any organization, healthcare provider or government entity is eligible" for the service, but Uber is still working with many stakeholders. A Uber spokesperson said Uber is already in talks with local businesses about free rides and delivery services.
The spokesman said: "In the coming months, Uber will strive to provide free food delivery and ride-hailing services by scale, and will provide tailored services based on the urgency of local demand. We will be responsible for food delivery and passenger ride-hailing. Vehicle-related costs. "
Hospitals, clinics, elderly centers, and other organizations that want employees to ride for free or need food delivery can contact Uber at [email protected] for help.
Just as the news came out, Uber's passenger numbers plummeted as a result of the new coronavirus pandemic. Uber's total bookings in Seattle have fallen by 60% to 70%, while similar declines have occurred in other major cities such as San Francisco, Los Angeles and New York.
Uber is currently providing financial assistance to drivers whose accounts have been suspended due to infection with COVID-19 or who have been forced to quarantine due to contact. But it is reported that Uber drivers who meet these conditions have encountered some problems when applying for assistance from the company.
With the global pandemic of new coronaviruses, more and more people are being asked to stay home and avoid unnecessary trips, and many Uber drivers are in trouble. Last week, the $ 2 trillion economic stimulus bill signed by President Trump came into effect, which could provide benefits such as unemployment insurance to previously unqualified groups such as gig workers. (Yi)