Original Title: I'm in New York | January Outbreak: New York's Economy Faces Challenges Under a City Closing Order.
I ushered in the last day of March in insomnia. It was almost 1am and I still didn't fall asleep.
At this time, the harsh sound of the ambulance came from afar, reminding me again that I now live in the affected area. Looking back at March, the development of the epidemic in New York was like a nightmare for everyone.
On March 1, the first New Coronary Pneumonia case was confirmed in New York City. On March 31, the cumulative number of confirmed cases in New York City exceeded 40,000 and the death toll exceeded 1,000.
In order to get as many beds as possible, New York built a square cabin hospital in the exhibition center and also built a tent in Central Park.
The rapid rise in deaths has also overwhelmed the morgues of some hot hospitals in New York. The Federal Emergency Management Agency (FEMA) has urgently dispatched 85 refrigerated trucks to New York to store the remains of patients who died. Although there is no official figure on the number of remains that can be loaded on each truck, according to media estimates, each truck should be able to store 40 bodies.
In just half a month, the epidemic changed the face of New York and changed the lives of New Yorkers. It has been more than a week since New York State Government officially ordered residents to stay at home on the evening of March 22 and all non-essential businesses closed. All restaurants, bars, and other dining venues have closed dine-in as early as March 16, and only allow delivery or self-service. In this way, the business of the catering industry must be much worse. Coupled with the many bakeries in New York, it is difficult to do delivery service, but customers still have to line up to shop every day. Measures to close catering establishments are very important in fighting the epidemic. However, it is also true that many New Yorkers have lost their livelihoods because of this.
At a regular press conference on March 31, the budget director for the State of New York stated that the number of calls for unemployment benefits had surged from the usual 50,000 calls per week to 7.8 million calls in the past week. Such a large number of consultations put tremendous strain on New York State's telephone system. Many New Yorkers waited online for hours without reaching the unemployment helpline.
New York is still at a critical stage of epidemic prevention. At the same time, many side effects of anti-epidemic policies have begun to appear. The outbreak not only challenged the health of New Yorkers, but also harmed the health of the New York economy.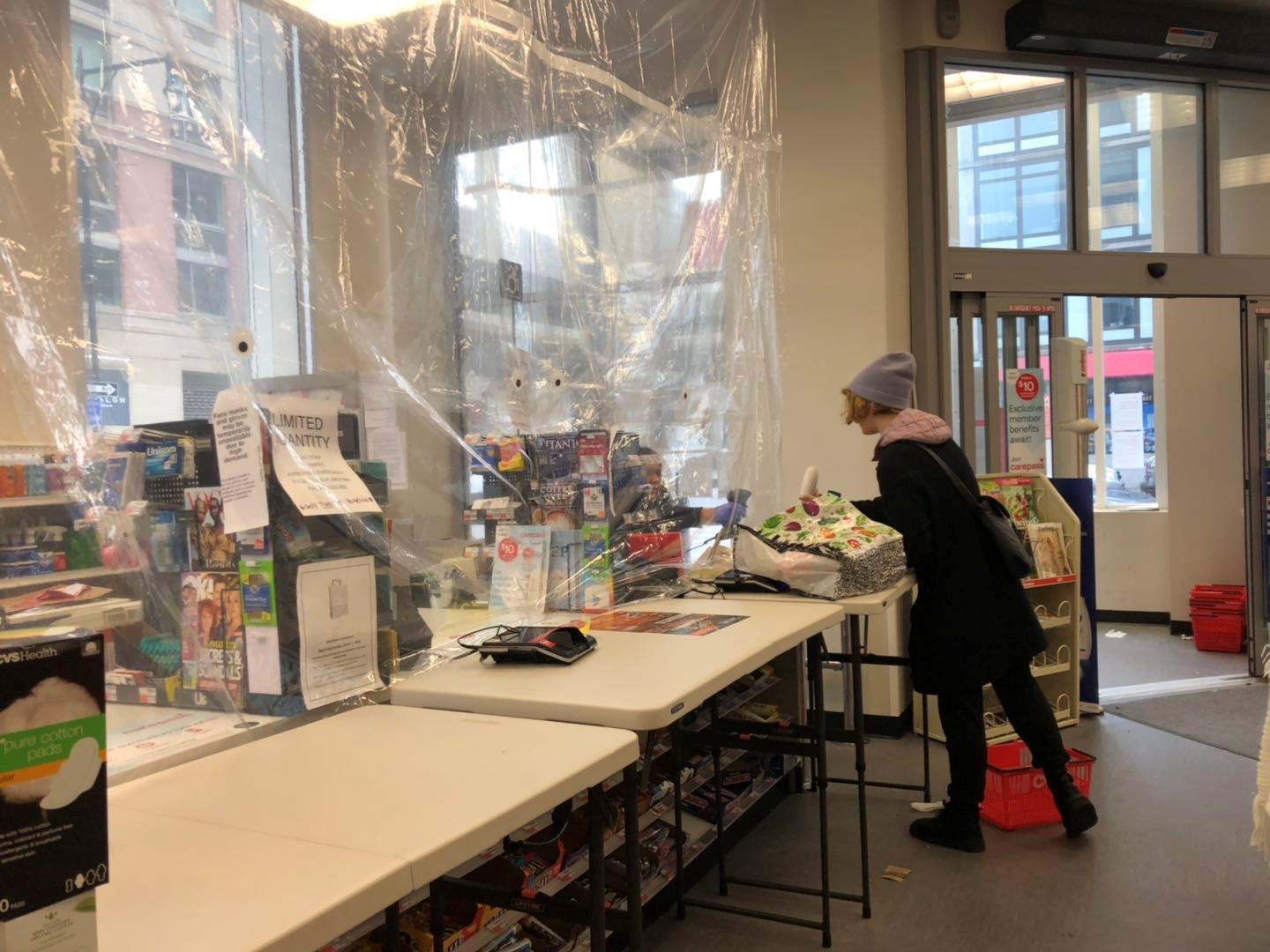 In a photo recently taken by a friend at the CVS Pharmacy in Long Island City, Queens, New York, basically all operations need to be completed by the customer, and all contact between the cashier and the customer is blocked.
The familiar bakery was out of business.
I mentioned in the last article that the virus had invaded my social circle, and several of my friends were unfortunately infected. This time, the virus has taken away my favorite bakery in weekdays. The Hungarian Pastry Shop NYC, located next to the Columbia University campus, is a favorite place for learning and socializing for me and many friends. We usually call it a Hungarian bakery, or simply Hungary. This is a very bakery with a personality. So far, it only accepts cash, and at the same time it does not install Wi-Fi. Maybe it knows how much it is loved by students and neighborhoods. The employees of this bakery are also uncertain about customers, purely in the mood. However, before the outbreak, people flowed here every day. Even after the outbreak, there are still waiting queues here every day. The difference is that customers will consciously leave a distance of one or two meters to each other.
After New York announced the closure of all non-essential businesses, my friends and I would still wear a mask every two days to go out to chat and change breaths. Our breeze trip always includes a Hungarian bakery. It can be said that the cheesecake of the Hungarian bakery helped me through the confusion and anxiety of the first few days of Fengcheng. However, the epidemic immediately took away this comfort.
On March 27, my friends and I came to the bakery as usual. My friend 's favorite cake just sold out, and just when she was upset, the boss suddenly started stuffing various other cakes into the box. As soon as a friend expressed doubts, the boss said, "This store will be closed tomorrow. It's all for you. I don't want to waste the cake." I asked why he made this decision and the boss opened Talk Box.
"The recent traffic is no better than in the past. I have fired all my employees, and who am I continuing to open this store for? Besides, as long as my store is open for one day, it will give guests a way out The reason. Now everyone should stay at home as much as possible. "When
talking about future plans, he looked both optimistic and pessimistic. It is optimistic that he insists that this is only temporarily closed. In the future, when the epidemic is over, he will reopen the store's door. Pessimistic is that he does not know when the epidemic will end.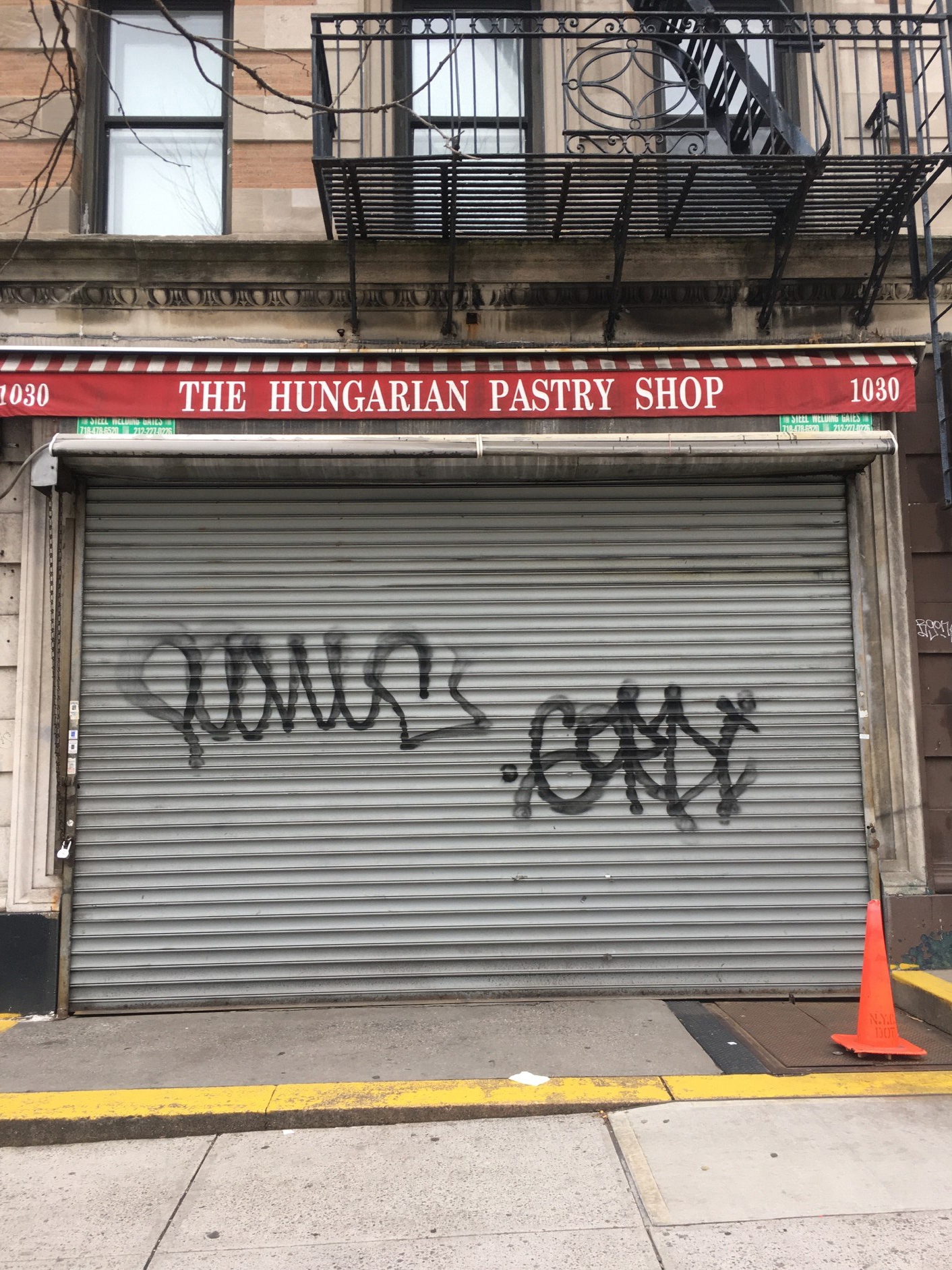 Under the impact of the epidemic, more and more small shops in New York chose to go out of business or shut down completely.
The news of the Hungarian bakery going out of business has spread a lot, and it has caused a great response in my social circle.
Eliza Loukou is a friend of mine and a student of Columbia University's School of Journalism. She usually likes to study in the Hungarian bakery, and when she heard that there had to be closed because of the epidemic, she was very sad.
"If only I could eat the croissants there last time."
Unemployment brings challenges.
With the closure of restaurants in the restaurant industry, many people have lost their jobs. As the owner of the Hungarian bakery said, he fired all the clerks before deciding to go out of business. One of my friends was a clerk in a coffee shop. This is a job that many young Americans do when they first graduate. Looking for work while working in a coffee shop is the norm for many American college graduates. But just as the epidemic came, he was fired. With the current epidemic, many companies have scaled back or cancelled their recruitment plans. In the conversation with me, he seemed very anxious and felt that his future suddenly disappeared.
"At this time, it is a blessing to be able to do something and stay busy every day." He said with emotion.
As the number of unemployed in the United States continues to rise, the economic impact of the epidemic is gradually emerging. This is why U.S. President Donald Trump proposed a few days ago that Americans would resume production and work after Easter. What worries him is the unemployed population in the United States. Republican media have also been rendering the U.S. economy likely to be crushed by strict anti-epidemic measures, which has largely affected Trump's judgment. His words shocked American public opinion, and he was eventually forced to change his word, extending the proposal to keep the people at home until the end of April.
Many domestic readers may be confused. Why does it seem that Trump can't stand it after only two weeks of partial U.S. shutdown? There are many factors in this. This year is the US election year, and Trump has always valued economic data on paper. The outbreak caused a mess of the US stocks that he was proud of, and now it has increased the unemployment rate in the United States. For political reasons, Trump's words are not surprising.
The United States also has a problem with household savings rates. Americans generally do not have the concept of saving, the younger the more so. According to a survey conducted by Bankrate, a US financial services company, in 2018, the average American under 35 years of age has a savings of less than 3,000 US dollars (about 21,305 yuan). On the whole, 22% of U.S. residents' emergency savings can only be supported for less than 3 months, and 23% of the people have no emergency savings at all. Many Americans live a "moonlight" life, which in English calls it "From paycheck to paycheck." Therefore, when many Americans are facing unemployed lives for one month, or even two months, they are facing tremendous pressure on their lives.
Since the outbreak, various levels of government in the United States have taken various measures. For example, the federal government has suspended all student loan repayments while waiving all interest payments through the end of September. The US government 's $ 2 trillion bailout plan, which was previously passed at a record-breaking rate, also includes a section on unemployment. For example, a restaurant employee with an annual salary of $ 75,000 will receive a grant of $ 1,200.
However, many American politicians were shouting that the plan alone was not enough before the plan was introduced. Indeed, how to ensure the basic livelihood of the unemployed and the survival of small and medium-sized enterprises facing financial problems is an issue that the US government must focus on in its epidemic prevention policy.
(The author is the Columbia University Graduate School of Journalism)