Original title: US "Atlantic Monthly": Trump's break with China has fatal consequences.
Some US politicians and commentators said that a lesson from the new crown virus pneumonia epidemic is that the United States must be decoupled from China.
These arguments are exactly backwards. The lesson from this epidemic is not that the United States should stop cooperation with China, but that the United States must rebuild U.S.-China public health cooperation destroyed by the Trump administration.
US-China cooperation in dealing with infectious diseases is not a fantasy of globalism. From past history, it has been very effective.
When SARS struck southern China in late 2002, the Bush administration played a key role in Beijing's response to the epidemic. Deborah Selighorn, a political science scholar at Villanueva University, was responsible for science and health at the US Embassy in Beijing from 2003 to 2007. She told the author that under the auspices of the World Health Organization, the Centers for Disease Control and Prevention sent 40 experts to assist China in its fight against SARS. Americans helped their Chinese colleagues "create records, track close contacts, isolate-everything that needs to be done," she said, and it turned out to be very successful. SARS is basically controlled in Asia. Only 27 Americans were infected and none died.
These practices have saved the lives of Americans and Chinese. Huang Zhihuan, an epidemiologist at the Rand Corporation 's Asia-Pacific Policy Research Center, noted that when the H1N1 virus broke out in 2009, "the health authorities in the United States and China shared information and technology to facilitate national surveillance and development of vaccines for the spread of H1N1 virus." 4 Years later, when the H7N9 virus appeared, "the US-China Centers for Disease Control and Cooperation collaborated by sharing epidemiological data and conducting joint research." When Chinese researchers developed a vaccine, they quickly shared it with their American counterparts.
During Obama's second presidency, the United States and China extended this public health cooperation to the rest of the world. When the 2014 Ebola outbreak broke out in West Africa, US and Chinese personnel worked together in a China-built laboratory in Sierra Leone and unloaded supplies from a Chinese transport aircraft in Liberia.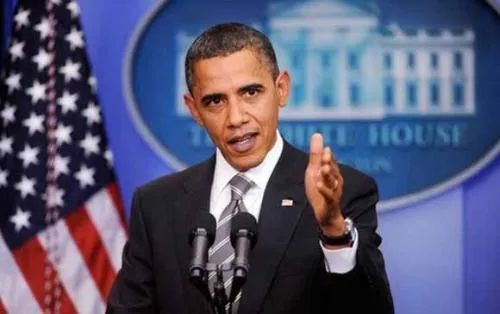 United States President Barack Obama
has once again saved lives. From 2014 to 2016, 28,000 people in West Africa were infected with Ebola, far below the 1.4 million people previously predicted by the US Centers for Disease Control and Prevention. In the end, only one American died.
When Obama last visited China in 2016, the two governments agreed to co-finance the construction of the African Union Centers for Disease Control and Prevention's headquarters, with the goal of making the continent better able to fight infectious diseases.
According to the "Washington Post" report, in 2018, the Trump administration "substantially reduced" the global "epidemic prevention activities" launched by Obama after the Ebola crisis. This year, just as the coronavirus is raging, Trump is proposing to cut US funding for WHO in half.
These reductions have had a particularly severe impact on US health sector actions in China. Since Trump took office, both the Centers for Disease Control and the National Institutes of Health (NIH) have reduced staff in Beijing. The National Science Foundation has completely closed its office in China. Huang ring, said the current government of the views inside the United States is:. "If the conduct collaborative research with Chinese scientists, would be tantamount to grow in China's power, to the detriment of the United States, because China is a strategic competitor,"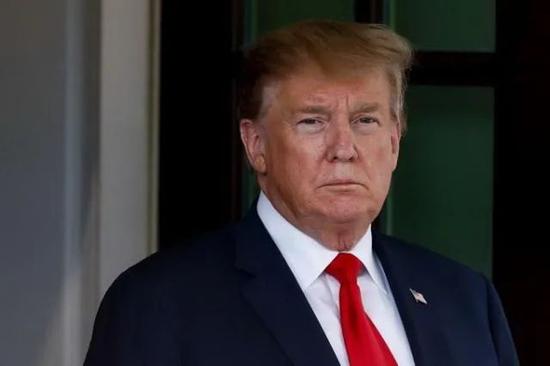 Trump Data Map:
This hard decoupling on public health issues has almost certainly prevented the US government's initial understanding of new coronary pneumonia.
Now, with the new crown pneumonia epidemic sweeping across the United States, cooperation between Washington and Beijing remains crucial. "In terms of fighting the current epidemic, the importance of US-China relations cannot be overstated," said Tom Inglesby, director of the Center for Health and Safety at the Bloomberg School of Public Health at Johns Hopkins University. He said, Because China has contained the epidemic, "we need to learn from them what to do. Are they looking for ways to get back to normal life without vaccines? Keeping social distance is effective in controlling the epidemic. What does China do in this regard?"
China is now sending large quantities of protective gear to Europe. American doctors and nurses now need masks, goggles, gloves, protective clothing, and a thermometer. U.S. tariffs have made these supplies more difficult to purchase, and even more ridiculous, Rep. Jim Banks has actually called for higher tariffs in retaliation for the "Chinese virus."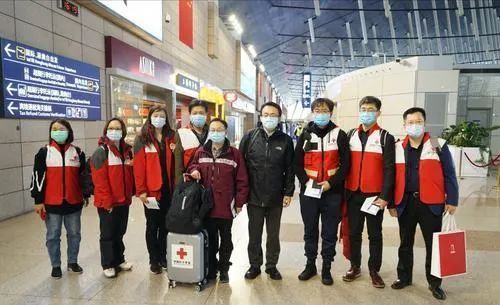 On March 12, China 's first group of experts to assist the Italian epidemic began from Shanghai. From CCTV News, the
new crown virus clarified A reality that is directly opposite to Trump's worldview. First, in an interconnected world, strengthened global cooperation often better protects the safety of ordinary Americans. The same virus that hit Wuhan is now hitting New York. Deepening cooperation between the world's two superpowers is a logical response to these huge threats. We know this cooperation is effective in fighting infectious diseases.
The second reality exposed by the new crown virus is that the balance of knowledge and power in today's globalized world has changed. When the SARS outbreak occurred in 2003, the United States was a Chinese teacher. Now, American doctors and scientists are eager to learn how their Chinese counterparts defeated coronavirus in Wuhan. If the US factory was a democratic arsenal during World War II, then it is increasingly clear that in the current era of the new crown pneumonia pandemic, Chinese factories will become the global public health arsenal.
Peter Bennett is a professor of journalism at the City University of New York