Original title: "Fever, cough, nose can't pass, but lost sense of smell can basically be diagnosed." Wuhan experts talk about new changes confirmed symptoms abroad in
in . Doctors France also found that many patients infected with the new crown virus have lost their sense of smell or taste. If you have a fever, cough abroad, and lose your sense of smell without a blocked nose, you may not even have to do a nucleic acid test, and you have already been diagnosed. This surprised us.
▲ Wuhan Union Hospital video link to more than 90 doctors in New York, USA, sharing experience in the treatment of new coronary pneumonia. Beijing News 's video produced by us (ID: wevideo)
At 9:30 pm on March 26, Peng Zhiyong ended his exchanges with the relevant government departments of Singapore and will hold an online meeting with the New Zealand Coronary Pneumonia Epidemic Disease with medical experts from the United States one hour later.
Peng Zhiyong is the director of the Intensive Care Unit (ICU) of Zhongnan Hospital of Wuhan University. From the end of December 2019 to the present, he has been fighting the epidemic. Since the beginning of February this year, he has been receiving invitations from foreign medical, research institutions or government departments to exchange outbreaks and provide advice online with foreign colleagues.
The American Academy of Critical Medicine was the first foreign medical organization to find Peng Zhiyong. On February 8, the association paid attention to the epidemic situation of new crown pneumonia in Wuhan and contacted Peng Zhiyong to share online. "At that time, I would also introduce what is happening to the new crown pneumonia, many people are still unclear. At that time, many doctors felt that they did not eat game, so this matter is quite far away from them." Peng Zhiyong said, in the concept of most people, At that time, the "main battlefield" of new crown pneumonia was still in China, and doctors asked him whether the epidemic was a national issue or a global issue. "I couldn't say at the time, I can only say that there is a possibility of globalization."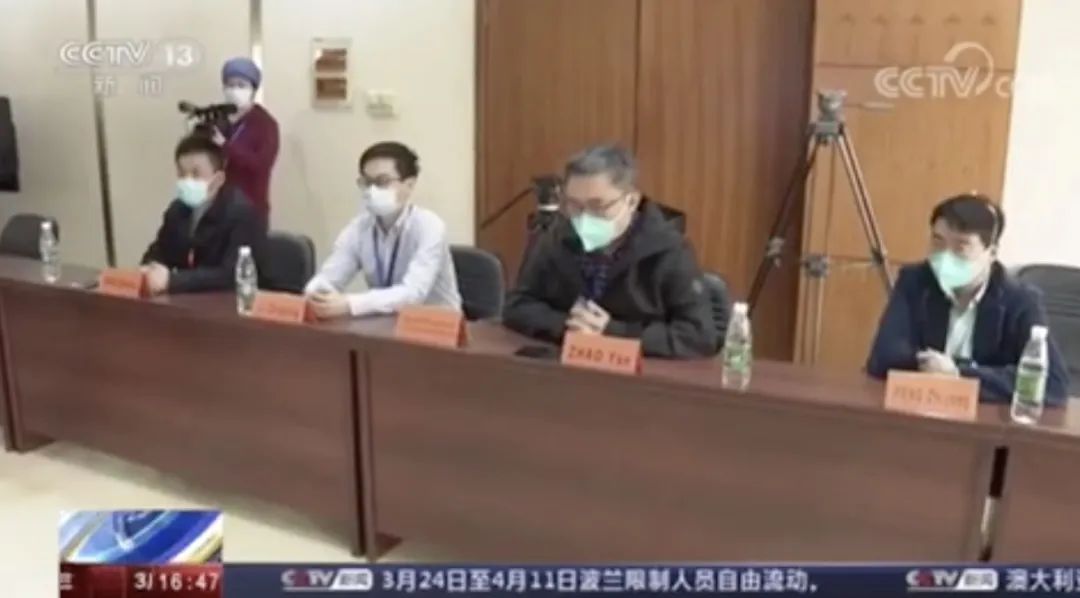 ▲ Medical experts at home and abroad exchange the epidemic online. CCTV News Screenshot
Over time, the epidemic has begun to erupt in many places around the world, and more and more cross-border exchanges have been directed at the epidemic. Experts' problems have gradually touched on clinical operations.
On March 25, Zhao Yi, director of the Emergency Center of Zhongnan Hospital of Wuhan University, and nearly 30 doctors from several hospitals including the Vancouver General Hospital in Canada held the first formal online communication meeting. They talked about very specific clinical issues. For example, the symptoms of foreign patients are slightly different from those in the country. Is it possible that the virus has mutated? Which patients may become more serious? How to avoid further infection? "
According to real-time statistics from Johns Hopkins University in the United States, as of Beijing At 7:11 on March 29th, the number of confirmed cases of new coronary pneumonia worldwide exceeded 660,000, reaching 660,706, and the number of deaths exceeded 30,000, reaching 30,652. The latest information from the official website of the World Health Organization shows that the new crown pneumonia epidemic has affected 200 countries and regions around the world.
The following is a dialogue between the reporter of the Beijing News and Zhao Yan and Peng Zhiyong.
  There are differences in the clinical performance of patients at home and abroad.
Beijing News: Compared with domestic patients with new coronary pneumonia, what changes have occurred in the clinical performance of foreign patients?
Peng Zhiyong: I am a doctor in ICU. The patients who come to my side are seriously ill. The feeling during the exchange was that patients in China would have kidney damage, but patients in foreign countries were more severe, and their kidney damage was severe.
Zhao Yan: French doctors also say that their patients have renal impairment in both mild and severe cases. Among our domestic patients, mild patients have almost no renal impairment.
French doctors also found that some patients infected with the new coronavirus lost their sense of smell or taste, and asked our patients if this was the case. I said there were very few of us here, only one of the patients I contacted.
But many patients with similar symptoms abroad. What the doctor meant was that if you had a fever, cough abroad, and lost your sense of smell without a blocked nose, you might not even have to do a nucleic acid test, and you have already been diagnosed. They raised the loss of smell to a very high level, and it was very specific. Not everyone will have this symptom, but if you have this symptom, you may have new coronary pneumonia. This surprised us.
Beijing News: Foreign patients have these rare domestic conditions, what does this mean?
Zhao Yan: This shows that the new crown virus has undergone some changes. The foreign new crown virus is not the same as the domestic new crown virus. We also discussed whether the virus has mutated. From a virological perspective, the virus will certainly mutate when it comes into contact with humans. This is a law, a regular occurrence, but there is currently no evidence that this change is good or bad.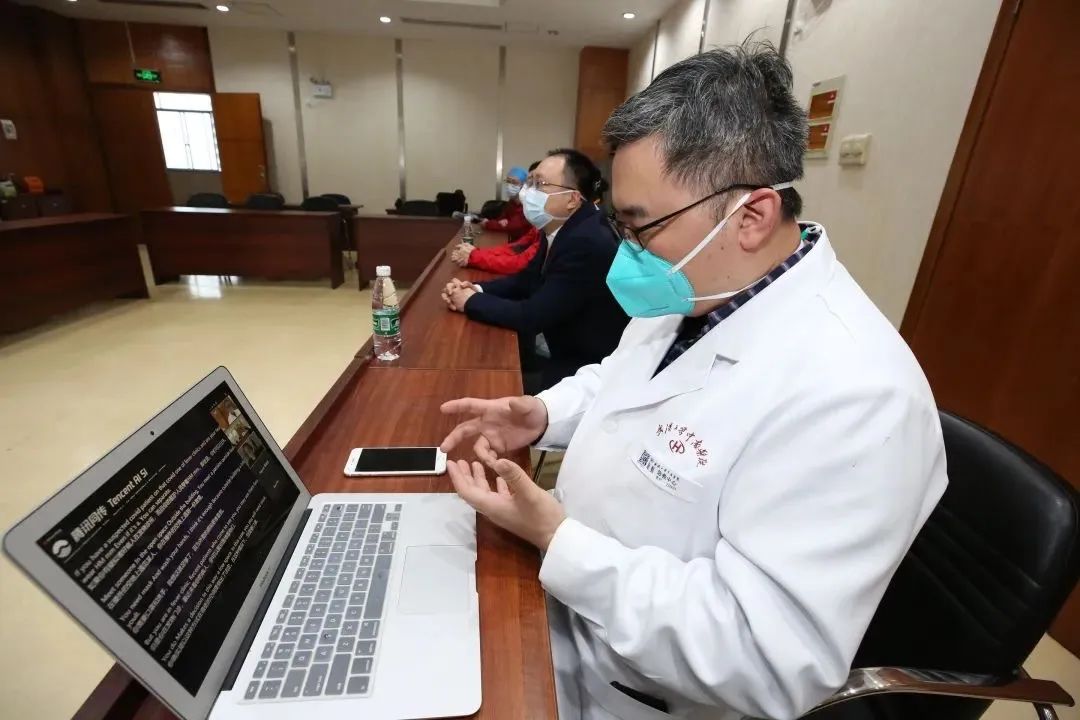 account ▲ Zhao Yan communicated with Canadian medical experts online. Photo / Wuhan University 's official WeChat
account Beijing News: Will this change in the virus make diagnosis and treatment more difficult?
Zhao Yan: There are many powerful viruses all over the world, but their influence is limited. For example, Ebola is also a coronavirus. Once people get sick, many clinical manifestations will appear immediately, which makes it very preventable. SARS is the same. Once infected, the patient will have a fever immediately, so you only need to verify that the person has no fever.
From the perspective of infectious diseases, why is the new crown virus so powerful? Because it has a long incubation period, there are many asymptomatic infections. Concealed infection is terrible. The key to treating new coronary pneumonia is to fully expose it during the incubation period, so that the proportion of asymptomatic infection is smaller. So if the virus mutation causes the infected person to show more obvious symptoms, it is actually beneficial to find the infected person. Patients show signs of losing their sense of taste and smell, which are very easy to identify, so the diagnosis is actually easier.
In terms of treatment, there is still no effective medicine against new coronavirus, and everyone is constantly exploring treatment methods.
  It is difficult to copy some of China's experience to the West
: The Beijing News: For foreign situations, what suggestions did you give during the exchange?
Peng Zhiyong: A doctor in northern Italy asked me, how should ICU function when the number of patients increases? I said that ICU beds may not be enough, you have to prepare a lot of beds, a lot of doctors, nurses and protective supplies. The ICU in their hospital originally had 20 beds, and later plans were made to double or triple the ICU beds.
From the previous situation in China, if a new ICU is to be built or a bed is added to the ICU, a big problem is that doctors will be in short supply. Because the Thunder Mountain Hospital in Wuhan is managed by our Central South Hospital, I opened a new ICU in Thunder Mountain within 3 days, and encountered similar problems at that time.
But Italy is not the same as China. It is impossible for doctors from all over the country to come and help, but they have to figure out their own solutions. So I told them that if the doctors are not enough, they can find doctors in the Department of Anesthesiology and Cardiopulmonary Surgery. They also formed a temporary team of doctors according to my plan. A week later, the doctor at this hospital contacted me and said that fortunately I had tripled the number of ICU beds at the time, or I would not be able to survive now. Because of the outbreak in Italy later, the number of patients increased a lot, and the original beds were not enough.
Zhao Yan: During the exchange on March 25, doctors in Canada asked, what things do they need to do the next day? I have put forward three suggestions. From a personal level, we must first wear masks, wash hands, and ventilate. For hospitals, we need to achieve "two channels and three zones". Separate the passages, separating clean areas, polluted areas, and middle areas; the third point is to achieve scientific and reasonable hierarchical diagnosis and treatment. First, ordinary people must be separated from patients with new coronary pneumonia, and secondly, mild patients and severe patients. The patients are separated. If these points are achieved, the anti-epidemic effect will definitely be immediate.
In my opinion, in the face of an epidemic, cutting off transmission is more effective than treatment. I cured a hundred patients and ended up with a thousand more; cured a thousand and 10,000 again, endlessly. The new crown virus is powerful in its ability to spread, so although treatment is important, it is more important to prevent and cut off the transmission route. This depends mainly on the government, and doctors cannot do it.
Beijing News: What experiences did you share in cutting off the transmission channels?
Peng Zhiyong: A study was done by Central South Hospital before. During the epidemic of new crown pneumonia, the infection situation of medical staff in the departments wearing masks and those without masks in hospitals is different. The study found that some high-risk and susceptible departments wear masks in the early stages of the epidemic, so the infection rate of medical staff is very low; in those departments without masks, the infection rate of medical staff is very high.
My feeling is that Western countries place great emphasis on washing hands frequently, but they believe that as long as the distance between people is far enough, there will be no other problems, so they do not attach enough importance to wearing masks. They felt that wearing a mask would make breathing difficult. But wearing a mask is a very useful protective measure, which I also emphasize repeatedly every time I share.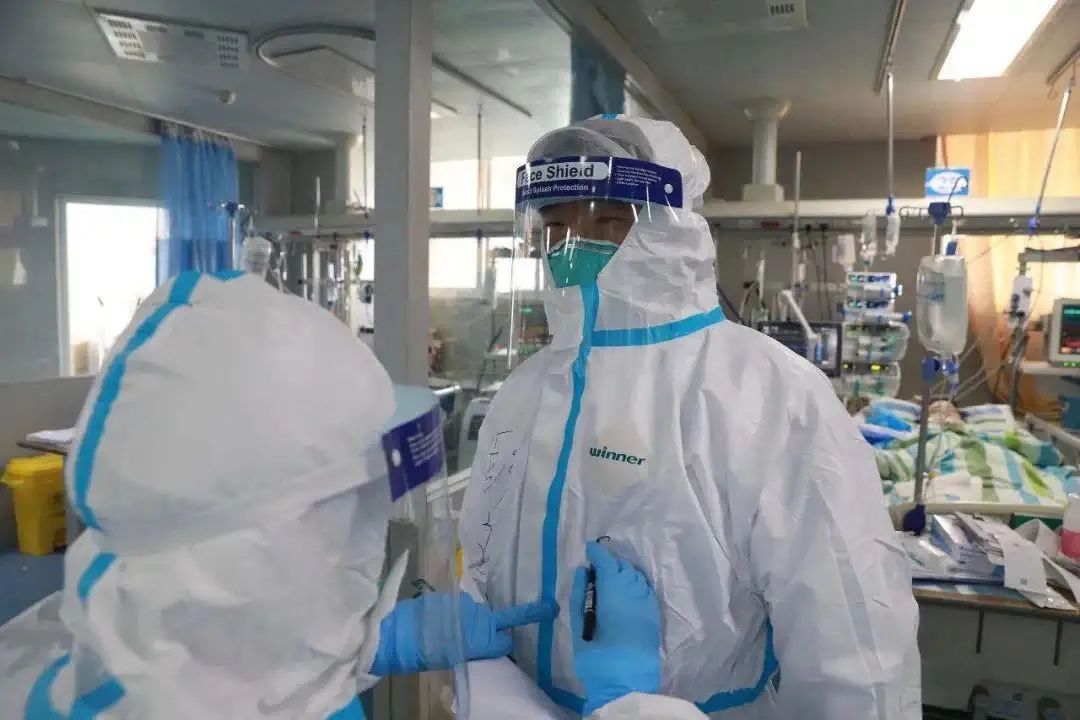 WeChat account of
▲ Peng Zhiyong. Photo / Official WeChat
Wuhan University
account of Zhao Zhao: I don't know why, foreign doctors don't pay much attention to protection, especially the problem of masks. Whether in France or Italy, everyone acknowledges that medical staff must wear N95 masks, which means that they know that wearing a mask can reduce the infection rate, and they acknowledge that they should wear a mask to protect themselves. But they will say that it is not necessary for medical personnel to wear masks, which is the biggest difference between them and domestic medical experts.
There are a lot of patients in France and Italy now. We no longer know where the patients are, and ordinary people may face them. If everyone agrees that medical personnel should wear masks when facing patients, shouldn't ordinary people wear them? For each communication, I recommend that ordinary people wear masks.
(Editor's note: According to China Youth Network, on February 27, the Italian Ministry of Health quoted the World Health Organization as saying that only people who may have contact with patients, those who have symptoms such as coughing and sneezing, are taking care of suspected / Masks are needed only for patients diagnosed, as well as for health care workers in hospitals. According to the Daily Economic News, on February 29, the French Minister of Health said that without a doctor's prescription, no one needs to wear a mask.
But with the epidemic Development, European countries 'attitudes towards wearing masks have changed. According to media reports, on March 3, the official website of the Italian Institute of Higher Health announced that according to Article 34 of Decree No. 9 of March 2, 2020, in the new crown pneumonia epidemic In emergencies, the use of masks is allowed as a personal protection measure. On the afternoon of March 25, local time in France, French President Macron wore a mask while inspecting the military field hospital. This was also the first time Macron appeared in a public place wearing a mask. The
Beijing News: In addition to wearing a mask, will some domestic experiences not be suitable for Western countries?
Peng Zhiyong: You can set up a square cabin hospital to treat mild patients in China, but in western countries, if you want to find a place to isolate all mild patients, this is not possible. First, it is impossible to force everyone out; second, they can actually be isolated at home. The Chinese house is too small to be isolated at home, but the American house is large, so we would recommend that they isolate themselves at home.
Zhao Yan: For foreign countries, the isolation of domestic treatment is indeed difficult to replicate.
In China, residents live in the community. The community has a unified entrance and exit. As long as the entrance and exit are locked, the isolation can be enforced. But it is different in foreign countries. There are no so-called residential areas in many places, and the houses are directly facing the street. It is impossible to control people in one place, and it is impossible to have so many grassroots cadres to do this.
And once isolated, or a city is closed, it is unlikely to mobilize resources elsewhere to serve this place. They will say that in China, Hubei province is closed, and the whole country will give you food and drink. This is indeed the case. During this time, the food we ate was donated from all over the country. If we could only rely on Hubei for self-sufficiency, we are likely to starve to death. But in foreign countries, such as France, who gave them food and drink?
But abroad also has some advantages, such as their medical system and social security system will be relatively more mature.
  European and American countries are conducting clinical trials of specific drugs drugs
Beijing News: Foreign experts are also very concerned about vaccines and specific ?
Zhao Yan: Yes. Because isolation can only be a short-term containment measure, you cannot isolate it for a lifetime. If you want to completely solve the new coronary pneumonia, you have to rely on vaccines and special drugs.
In terms of specific medicines, foreign doctors asked us whether chloroquine was used in the previous treatment and whether chloroquine was effective. However, the current situation is that we have not found solid evidence that chloroquine is effective. I have also studied the clinical use of chloroquine, but now the reduction in the number of patients will have some impact on the trial, so my clinical research is there. There were many similar clinical trials in China before, but no progress was made because of the lack of patients, and no conclusion was reached.
However, foreign doctors and scientists are also conducting related research and clinical trials. Like France, there are a lot of patients now, and they will definitely have results in a couple of months. Clinical research is not difficult. For domestic scientists, the number of patients has decreased dramatically, so clinical trials have been greatly affected. But reducing the number of patients is a good thing, which shows that our measures to contain the epidemic are effective.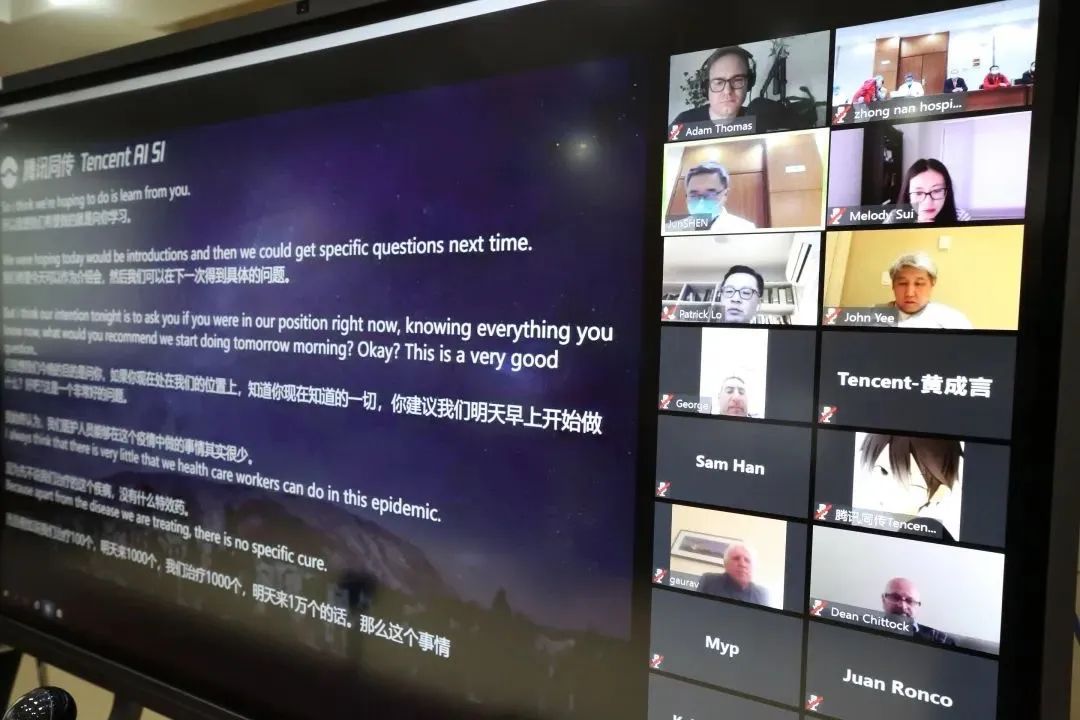 ▲ Video link between Zhongnan Hospital and Canadian Hospital. Photo / Wuhan University's official WeChat
account Beijing News: What are the benefits of such international exchanges?
Zhao Yan: During this period, there are many patients in European and American countries, and they will definitely accumulate some experience. This may sound a little ruthless, but medical experience is just that: the more patients you see, the more experience you have. Some time ago, China contributed a lot of experience to the world, and then it was time for European and American countries to contribute experience. Through foreign experience, we will also think in reverse, if we encounter similar situations again, can we do better.
This is the meaning of international exchanges. We can learn from each other, improve each other, and avoid detours. Although it is now that we are providing information to them, maybe one day the new crown virus will return after a circle around the world. We maintain communication with doctors abroad and help to understand the virus more deeply. Everyone has acknowledged that we may face the new crown virus in the next few years, so at this time everyone will exchange information and cooperate with each other, and it will definitely be very effective in fighting the epidemic.
Beijing News reporter Li Gui,