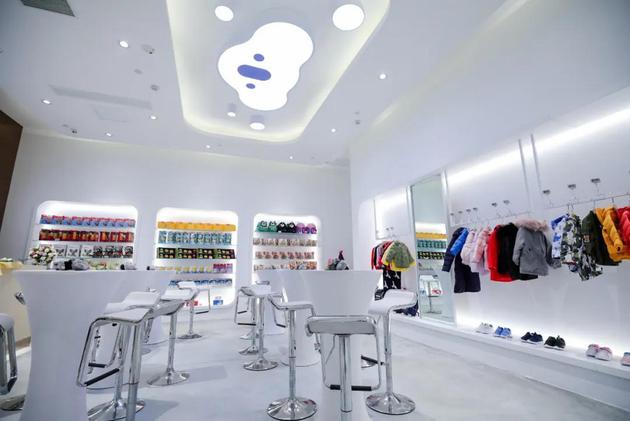 NetEase Convergence is not easy. Ali needs to remove the koala from 's mother, cut off the blood vessels connected to each other, and connect with each other one by one. The complexity is unimaginable. What integration measures did Ali take in the six months after the merger? What happened to the koala?
Source: "Chinese Entrepreneur"
article 丨 Cheng Luzhen
Edited by 丨 Li Weizhen
Photo source | Respondents
March 31 is the submission date for the six-month integration period of Koala Overseas.
Alibaba In the early morning of September 6, 2019, Zhang Yong (famous Xiaoyao Zi), Chairman and CEO of Group's Board of Directors, appeared at Hangzhou Headquarters of NetEase, and announced with Ali Ding Lei, Chairman and CEO of Netease Group, USD 2 billion. News of the acquisition of Netease Koala. At the management meeting in the afternoon of the same day, Ali said that Koala will not lay off staff and will operate as NetEase for six months.
Today, half a year has passed, and Koala's distance is fully integrated into Ali's door.
Within Ali, from September 6, 2019, which officially announced the acquisition, to March 31, 2020, it was considered a half-year integration period after Koala's integration into Ali. From April 1, Ali will have all permissions for Koala to open the intranet, which means that Koala is fully integrated into Ali.
The entire koala team is preparing for this.
After integrating into Ali, Koala confirmed the new positioning-younger and differentiated competition, and the functions of "tree climbing TV" and "Like community", which represent the new positioning strategy, have been launched or are being tested in grayscale. The student in charge of product testing and operations, Ping Xing Daiyue, and Hu Yuling (Hua Lengyue) who witnessed the entire acquisition and integration process, was even more difficult to hide.
Yuling Hu is a senior director of koala HR. In the past 12 years, she has been a long-time manager of Tmall International and Tmall Overseas. In 2019, she was reassigned as the HRG in the Koala acquisition. Recently, Yuling Hu saw that Koala started a large number of new product iterations: "The team is struggling and working towards the established direction."
If only on the scale of the transaction, Koala is in Ali's annual revenue of more than 300 billion yuan. Not conspicuous.
Liu Peng, general manager of Tmall Import and Export Business Group and CEO of Koala Haigou, told Chinese Entrepreneurs that Koala has a high awareness among new and middle-class consumers, and it is this uniqueness Let it form a differentiated value. "We choose a strategy that complements the weaknesses and lengthens the Koala brand assets and the long board of consumer awareness. In the future, the short board of experience and the technology of the platform and Ali are better. "
The Koala has a unique ability in the cross-border market. Based on the brand and user value, Koala sharply cuts the part of the identity of the new middle class, including the value of black card members. These are Ali's fancy. "Yao Yiman (a flower name of Manman), a COO of Koala Overseas, also told" Chinese Entrepreneur ".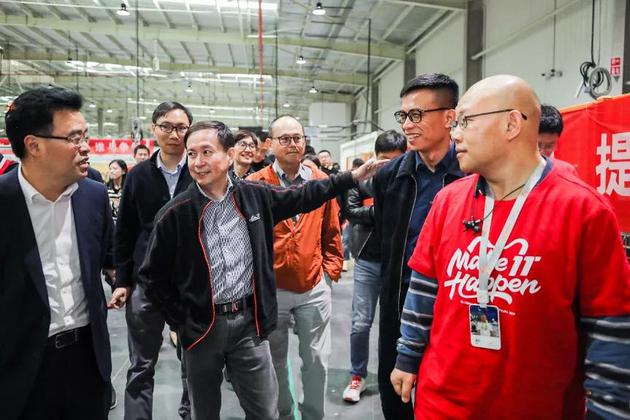 On November 12, 2019, Zhang Yong, Chairman and CEO of Alibaba Group's Board of Directors and colleagues came to No. 1 Koala Warehouse in Ningbo Free Trade Zone.
However, integration is not easy.
Ali needs to remove the koala from NetEase's mother body, cut off the blood vessels that are connected to each other, from the business product, the technical bottom, to the personnel system, etc., one by one, corresponding to Ali, there is no detail and complexity is unimaginable . Fortunately, many cases of acquisitions in the past have allowed Ali to have a relatively mature plan for integration after the acquisition.
After half a year, Ali 's integration of koalas has gone through two phases: physical integration and team combing. He is determining strategies and positioning, and is integrating with Ali in business. Will this Koala join Ali Zoo adapt to a new life? In the entire Ali system, how does it relate to Tmall International on the same track? In the market of Haigou, what kind of test will it face?
  A special acquisition of
2 billion US dollars to acquire Netease Koala, in the acquisition history of Ali, is neither the largest nor the most difficult project, but it is a special project.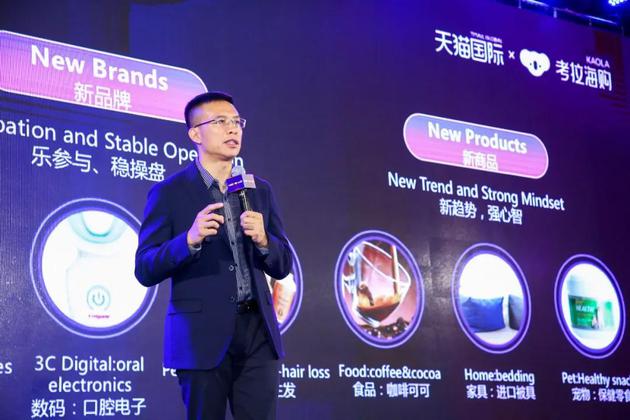 Liu Peng (Owen), general manager of Tmall Import & Export Group and CEO of Koala Haigou.
Earlier in the country, Ali has hardly made acquisitions in the core e-commerce sector, and the speed of the half-year integration period has never been in Ali's history. Recalling this acquisition, Hu Yuling vividly remembered.
In early August 2019, Hu Yuling received a special "urgent mission": As a business HRG, Hu Yuling will follow Ali's Strategic Investment Department to evaluate the acquisition of Koala Overseas. This was a strictly confidential project at the time, and Koala purchased it at the time and called it "Netease Koala."
When receiving the assignment, Hu Yuling's organization and talent development team (OTD, Organization and Talent Development) at Ali Group had just been in rotation for 7 months. It stands to reason that the two-year rotation is considered a reasonable cycle, but the sudden koala project interrupted the cycle.
"I was also thinking later, why did the company send me to the position of HRG urgently?" Hu Yuling recalled to "Chinese Entrepreneur", "I have never really participated in the HRG work of an acquisition project, and I have mostly been in business for 12 years in Ali However, Hu Yuling was the head of Tmall 's overseas business. He built the initial team of Tmall 's export business in one hand, and also participated in Ali's acquisition of Southeast Asian e-commerce Lazada. He has a deep understanding of Ali's cross-border e-commerce business and system.
HR is the "key link" in the process of mergers and acquisitions. The integration of the team after the acquisition, the establishment of key talent systems, and the integration of the employees of the acquiree into the new corporate culture are all closely related to HR.
Ali's usual approach is to select someone who is familiar with the corresponding business background, has a long experience and has experienced multiple rotations as HR, and enters the merger and acquisition process early. In order to achieve seamless integration and build a strong management team as soon as possible, Hu Yuling has been involved in the acquisition of koala projects since the due diligence stage in early August 2019. So, before September 2019, she basically got through the koala.
The acquisition of Koala is a relatively special project for Ali. Prior to this, Ali had few acquisitions of core e-commerce sectors in China. Taobao and Tmall are large and comprehensive. Most types of e-commerce platforms have been included in the "super APP" of Taobao.
So why did Ali buy a koala?
Liu Peng's analysis of "Chinese Entrepreneur", any acquisition by Ali is because the track is valuable, and the track needs to enter or be strengthened. "The acquisition of Koala clearly shows this. Imports and domestic demand are the future driving forces. For the two horse-drawn carriages consumed by China, the import business is crucial in Ali's global layout. "
From the business model point of view, Koala is mainly self-operated and platform is supplemented; Tmall International is platform-based and self-operated As a supplement, the two parties operate independently. Koala's good self-operated supply chain model can achieve strategic synergies with Ali's middle and back office, including supply chain, logistics, and technology.
"From a front-end perspective, koala is also a more differentiated user product that can reach deeper interaction and service with Chinese consumer groups. These are the roles we see koalas can play." Means.
However, it is worth noting that in previous acquisitions, Ali mostly followed a strong intervention model of investing in shares first, and then wholly-owned acquisitions, and the process was gradual. However, Koala was directly acquired by Ali from another mature Internet company, NetEase, in one time.
"It cannot be regarded as a standardized investment and acquisition project of Ali. Koala is very special." Hu Yuling said, "The speed of integration has never been seen in Ali's history." M & A projects in other sectors of Ali, It usually takes one to two years, or even three years, to run in. However, within Ali, only a half-year integration period is left for Koalas. Now Ali's integration of Koalas has entered the middle and late stages.
Why is the integration of koalas so fast? Hu Yuling analyzed several reasons for "Chinese Entrepreneur": Tmall International and Koala Haigou have high similarities in business, save the familiar process in the middle, and after the merger and acquisition, Koala's core management team quickly completed the establishment of the second; The e-commerce track dividends still exist. Ali hopes to seize time and run faster; in addition, Ali also hopes to minimize the time of team turbulence and uneasiness and complete integration.
  integration into the Ali Zoo
In the past six months of , Hu Yuling has learned a lot of Alibaba mergers and acquisitions. Recently, she is participating in the production of a white paper for the Koala acquisition project. Can learn ".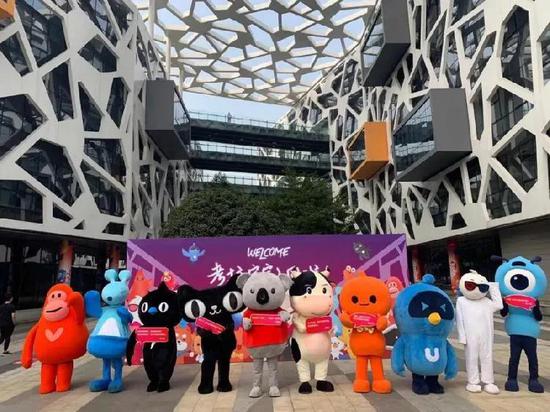 On September 29, Ali held an entrance ceremony for Koalas.
In Ali's methodology, the integration of koalas is roughly divided into three stages.
The first phase is called "physical integration". Koala moved from the NetEase Hangzhou Park on Qiuyi Road to the opposite side-Ali Binjiang Park. If the ants moved, the overall migration of nearly 2,000 people in Koala was completed before the National Day last year.
The second stage is to enter the team. In addition to Hu Yuling, today's core management, Liu Peng, Liu Yiman, Cai Yong, and Duan Ling were all assigned to Koalas by Ali, with an average working life of more than 8 years, a performance of not less than 3.75, and all were in Tmall in the past , Taobao, Ju cost-effective and other core e-commerce battlefield people who have fought hard.
The third stage is to determine the strategy and positioning, and integrate with Ali in business. At the end of 2019, Koala has determined the strategy of youthful and differentiated competition, and gradually opened up with the Ali ecosystem. Koala and Ali's capabilities in logistics and supply chain are integrated with each other. Based on Ali's commercial operating system, Koala has built the capabilities of the underlying products, new products have begun to iterate, and new features such as "tree climbing TV" and "Like community" have been launched or entered the gray testing stage.
Hu Yuling said, "In the initial setting, Ali was to establish Koala as the core e-commerce business. It will become an independent BU in the Tmall Import and Export business group. Ali wants to help Koala build a stable Management team. "
Koala's management team is absolutely luxurious.
Liu Peng, general manager of Tmall Import and Export Group, replaced Zhang Lei, the former CEO of Netease Koala, as the new CEO of Koala Haigou. Liu Peng has been the General Manager of Tmall International since 2015. In the organizational structure adjustment at the end of 2018, Tmall was upgraded to "Big Tmall", forming three major segments: Tmall business group, Tmall supermarket business group, and Tmall import and export business group, and the latter was once again emphasized as Ali Global Important position for strategy.
Over the years, Tmall's business has changed several times, and Tmall International's camp has continued to grow. In 2017, Tmall officially went overseas, and Lazada, Daraz, Paytm Mall and other e-commerce platforms covering Southeast Asia, India and other places joined the camp. Now, with the acquisition of Koalas in the pocket, the importance of Tmall's import and export business. Rise with it.
Mr. Liu Yiman, currently a COO of Koala Shipping, is also a senior director of Tmall International. He joined Ali in 2012 and was responsible for Tmall's FMCG operations. In 2016, Liu Yiman formed a Tmall International direct sales team to lead the "Tmall International Direct Management from 0 to 1."
Koala's operation center is in charge of Duan Ling (Hua Mingxiu), the vice president. She was the director of Tmall Brand Marketing Center for 13 years. She once hatched the Tmall Small Black Box and Tmall Super Brand Day. In classic marketing cases, she has also created Ali's "Project One" 88VIP Super Membership Program.
The product center's person in charge Cai Yong (Huahuan Huanhuan) was transferred to the Wireless Division to implement the "Aircraft Carrier Plan" at the end of 2013. He was responsible for product and operations, participated in the creation of the earliest mobile phone Taobao and Tmall client, and successfully achieved Ali Wireless strategic deployment.
However, most of the Koala management who reported to Zhang Lei before the acquisition have left or transferred.
Hu Yuling told "Chinese Entrepreneurs" that some students did leave Koala, but the three executives who supported Koala's core business-former CEO Zhang Lei, CTO Zhu Jingbo and logistics leader Liu Yu still stayed in Ali System.
"Zhang Lei is now a special assistant of Xiaoyaozi (Zhang Yong), who is responsible for some of Ali's very important business segments; Zhu Jingbo now not only leads the technical team of Koala, but also the technical team of Ali's entire large import; due to the logistics side of Koala Being integrated with Cainiao, Liu Yu has also transferred to Cainiao to be responsible for the automation business. There will still be a lot of business intersection with Koala. "
In addition, the person in charge of the original health product category of Koala, the person in charge of clothing and non-standard products have remained. Come down.
After the establishment of the management team, it is to integrate the middle waist staff of Koala into Ali's system and open up the hierarchy. Hu Yuling said that Koala conducted more than 200 grading meetings and invited Ali students across BG to communicate with the original Koala students like an interview and finally determine the level. Next, for a group of young people at the grassroots level, Koala will open a special training program, and will continue to rotate with Tmall International.
"Some young koala classmates will enter Tmall International for exercise, and a group of Tmall International managers will also come to Koala to bring the team to drive young classmates. In fact, unlike the outside world, we did not actively lay off any staff. For the extra classmates on the koala side, for example, those who can support the function line from the group's mid-stage, we will introduce the employees to relevant teams, such as Alipay, rookie, etc. "Hu Yuling introduced.
  Opponents become teammates.
Since entering the Ali system in September 2019, the first key node of Koala's experience is Double Eleven in 2019.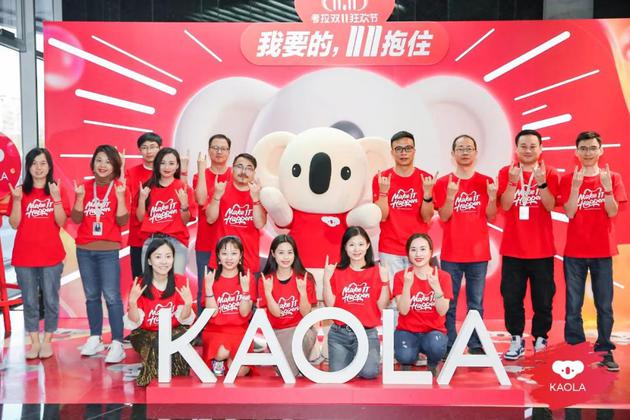 Koala core management team. Liu Peng is the fourth from the right in the back, Cai Yong is the sixth from the left, Liu Yiman is the first from the left, Duan Ling is the second from the left, and Hu Yuling is the second from the right.
"Before that, you can imagine that during the special period of negotiation and merger, many of Koala's businesses were on the brakes. But Double Eleven gave the team a booster, and the business gradually returned to a relatively normal pace. Koala's experience "U-shaped rebound state." Koala Haigou COO Liu Yiman told "Chinese entrepreneurs."
The Double Eleven in 2019 is not only a collective "training" for the e-commerce industry, but also Ali's "final test" for koala users.
From the Double Eleven consumer performance data in 2019, it can be seen that after more than 35% of Koala's visits are 95, Koala 's black card members 'consumption amount also shows considerable spending power, and even the team found after comparing the data However, the cross attributes of Koala and Tmall International are not as high as imagined, and their ability to acquire users is different.
Combining the brand equity and user characteristics demonstrated in practice, Koala's competitive strategy is slowly being determined.
Liu Peng, Liu Yiman, Hu Yuling, Duan Ling, these core management teams from Tmall International, were all direct competitors of Koalas. They knew the opponents just like their teammates.
Tmall International envy Koala. Although the former has 700 million users on Taobao as a support and has a larger business volume, it is still a sub-business of Tmall. Koala has an independent APP, which means more freedom. degree.
Hu Yuling said: "Koalas have their own users and can be the user's mind. This is relatively harder to break through in any product of Taoism. It is also the place where we have always envied our competitors. For a long time, the team has deep inside Looking forward, looking forward to an independent end that can let us 'run the horse,' and now we finally have it. "
Koala is regarded as a" second venture "within the team. After four to five years of accumulation, Koala has the basic foundation of products and services. Duan Ling believes that now may be the golden time to build the Koala brand. If a brand with a history of 10 years, wants to upgrade and reshape, It will be more difficult.
In the past NetEase system, Koala was not the first echelon, but the supplement from Ali's e-commerce capabilities may allow Koala to achieve a leap from 10 to 100, such as the precipitation of Ali in technology, logistics, and user big data. On the other hand, Koala's middle and back office can be made more solid.
"The group has given a lot of guidance, but it is not simply how much traffic is given rudely. This can be done. We need to have the determination to use revolutionary fighting spirit to fight our own country. We hope that through entrepreneurship, Explore a whole new set of play styles. "In Liu Yiman's view, Ali's internal entrepreneurial spirit is very strong, and the competition is not weaker than the outside.
It looks like the opponent is changing teammates, but on the same track, what exactly is the relationship between Koala and Tmall International? This is still a common concern of many businesses, brands and the outside world.
Peng Liu explained to "Chinese Entrepreneurs" that Tmall International mainly serves users of the entire Amoy system and popularizes imported products. Koala is an independent position and has not yet entered Amoy. It needs to give play to its differentiated advantages and focus on young people. The individual needs of users explore the operation of members in depth. From the perspective of Ali's import ecology, the two coexist and co-prosper.
Facing the similarity of products and the question of overlapping users, Liu Peng believes that Tmall International and Koala can certainly achieve the effect of 1 + 1 far greater than 2, but the premise of realization is that the cross-border market is large enough and the dual brands target different circles. Different operating modes of the layer will widen the track of the entire import market.
  Learn how to grow grass
. The integration period for koalas has entered the third phase, the end of the half-year period.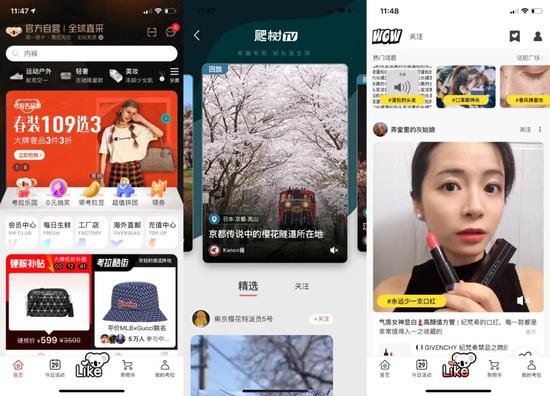 Tree climbing TV and Like community.
From April 1, Koala employees will open all the permissions of the Ali Intranet and enjoy Ali's benefits, which means that Koala is completely separated from the mother and integrated into Ali. In the previous half of the year, the HR work including salary was supported by NetEase's team.
At the Ali CEO meeting in February, Liu Peng made a report on behalf of the Tmall Import and Export Business Group. Zhang Yong's first commented business was koala. From the perspective of the annual KPI expectations, the entire group recognizes the strategic direction of Koalas. In 2020, the main KPIs of Koalas will focus on user growth, healthy operating structures, improving gross profit, and category expansion. The core of user growth lies in the depth of young Operational strategy.
After joining the Ali family, Koala hopes to become an opinion leader for overseas trends. For example, "Climbing Tree TV", which has been launched, has a core entrance position on the Koala APP homepage. The channel will display overseas lifestyle and product content in the form of live content, short videos, voice and graphic content.
One of Duan Ling's tasks is to be responsible for the implementation of Koala's younger strategy and member operations. Her past marketing experience on Tmall has shown her that the content of products and even the community of content will be a major trend in the industry. The grass-planting economy is the most typical form of content.
"With the rise of the entire mobile Internet, including Douyin and Kuaishou, the public is constantly upgrading their content demands. Most of Haitao's products are fresh and unfamiliar. User purchase decisions are naturally related to content, so we We will definitely build a content ecosystem based on overseas lifestyles. The first step is to start with the master. There may be more UGC content in the future. "Duan Ling introduced.
Duan Ling believes that live broadcast is a better way of expressing content, but different from sales live broadcast on other platforms, "Tree Climbing TV" hopes to build an overseas lifestyle platform, and local customs and customs will be displayed here. It is the content that young people want to watch today. For example, in April when the cherry blossoms are in full bloom, "Tree Climbing TV" can take users to Japan "cloud viewing cherry blossoms".
Also doing grayscale testing is the "Like Community", a content community for users to share. Users can both communicate based on overseas purchases and share what they have seen overseas.
It sounds like a Haitao version of "Little Red Book", which also emphasizes the grass economy and lifestyle. But Duan Ling said that Koala's products will not be the same as the existing content products on the market, and everyone is on different consumer links. "For example, when I want to build a product in the future, Xiaohongshu can also be our business partner".
The koalas who implement the youthful strategy are also very young. The average age is more than 20 years old. Most of the employees are post-90s. Being young means being motivated and innovative, but being young also means not having enough experience and being prone to lack of judgment and determination. In addition, in the process of integration, the cultural conflicts of Internet companies are also inevitable. The original koala is more like a tree-like organization, the style of doing things is to create a small closed loop, and the big Ali is more like a mesh organization, criss-cross, and encourage cross-BU collaboration.
However, the strong explosive power of the young Koalas surprised Ali very much. Hu Yuling was also inspired by the construction of the talent echelon: Should Ali also open more business school recruitment places in the future and cultivate more young good seedlings?
  In the game between the giants in
2019, due to industry challenges and increased domestic and foreign risks, capital investment in the consumer industry is becoming more cautious. Ali's $ 2 billion acquisition of Koala is not only the largest M & A in the consumer industry in 2019, but also Ali's biggest move in 2019.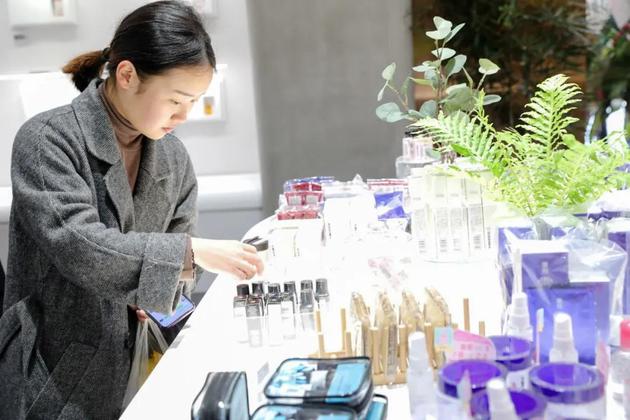 A young girl is shopping for goods at Koala's offline flagship store.
After the merger, the market share of the two in the Haitao market accounted for more than half. Whether a monopoly will form is also a topic of external concern.
Liu Yiman believes that traditional e-commerce channels for cross-border e-commerce are single and the outside world is easy to see monopoly. However, as long as the entire imported market is viewed, it will find that the market is rich in ecology. There are both shelf-based e-commerce platforms and micro-commerce. There are many forms of C2C. If cross-border e-commerce is a 100 billion market, large trade imports are a trillion market. Ali's share of China's total customs imports is very low, and the industry's digital capacity is still very low. The development of the Haitao market has just begun, and competition is still in its infancy.
At the beginning of the new year of 2020, a new crown epidemic is coming, and it will become a "black swan" incident affecting the global economy. Liu Peng disagrees with the view that the epidemic is blocking globalization. He believes that the current goods can still be circulated, and even China has become more and more important in global trade. The epidemic in China will soon be stabilized and consumption will gradually recover. This may be a new opportunity for China.
"I believe that after the epidemic has stabilized, cross-border e-commerce and import and export must be the direction encouraged by the government. In the next five years, policy-side dividends will be further released. Expanding imports can stimulate consumption and force domestic industry upgrades. In addition, cross-border e-commerce has become a market with competitive barriers. It is difficult for players without stable supply chains, logistics and services to do a good job. "
An e-commerce analyst agrees with this view. "Said that the future competition pattern of cross-border e-commerce must be the competition between several giants. The complexity of cross-border e-commerce involves issues such as foreign exchange, infrastructure and cultural differences. Without strong financial strength and management capabilities, it is difficult to establish a foothold.
Tencent Jingdong fight a lot of Senior expert in cross-border electricity supplier Lin Zhiyong view, Ali investment little red book, after the acquisition of koalas, , , other giants is likely to acquire other import electricity supplier checks and balances, to further enhance the market share.
only product fair Amazon's "JD.com has strategically invested in the . Pinduoduo has already launched the 'Global Buying' channel, and during the Black Friday last year, it joined hands with overseas purchases and opened a 'Limited Time Pop-up Store' for the latter. Currently, it has influence The only imported e-commerce company without a queue is Amazon.com. It 's worth paying attention to how the industry will integrate and develop next. "Lin Zhiyong analyzed.
For Ali, it is obviously a cost-effective business to collect koalas, which not only strengthened its cross-border e-commerce capabilities, but also blocked the possibility of Pinduoduo. In the NetEase system, the growth of koalas has been revealed Weakness, the growth rate of e-commerce revenue fell from 67.2% in the third quarter of 2018 to 20% in the second quarter of 2019, and the gross profit margin even broke a low of 4.5%.
Netease Koala mainly focuses on the self-employed model with heavy assets and the supporting bonded warehouse model. The internal cost is huge and the input-output ratio is not high.
Will Koalas have profit pressure in the future?
Liu Peng told "Chinese Entrepreneurs" that self-employment does not mean inevitable losses. Different ways of doing so will result in different results. "Everyone thought that Ali was a platform model, but now we also have a lot of Many businesses such as self-employed, offline retail, Hema, etc. are doing. Ali has become a diversified ecosystem that can support different businesses, so from the current point of view, I think profit is not a pressure, but a future A new opportunity point, we are still quite confident. "
Judging from the past acquisition cases, Ali's investment style is to pursue greater voice, directly annex business, and replace management teams on a large scale. Is Koala likely to be "digested" by Ali in the future?
In this regard, Liu Yiman said that although the operational capabilities of the dual brands will be a problem, what can be seen is that Koala has not entered the market for such a long time, which also proves that the group still has a very strong determination to let Koala Maintain independent brand operations.
Ali's integration of Koala is nearing completion, and competition in the Haitao market has just begun.