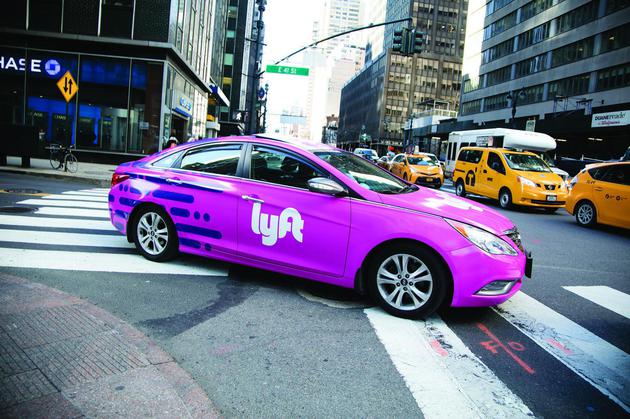 Amazon Lyft According to Bloomberg News, according to Bloomberg News, because of the global pandemic of a new coronavirus that prevents people from going out, is working with to recruit the company's drivers for food and package delivery.
In an email sent to Lyft platform drivers last Friday, the company described Amazon's job offer for them as a grocery store salesperson, warehouse worker, or delivery person, "which is a way to earn extra income now." Lyft's email was a response to a sudden drop in ride demand and drivers facing financial difficulties, and also showed that Lyft drivers are eligible for compensation under the US Economic Stimulus Act.
Although Amazon and Lyft have been competing for labor in the past, the surge in demand for groceries and parcel delivery seems to be affecting this dynamic relationship. Amazon said last week that in order to meet huge customer demand, the company plans to recruit 100,000 employees while offering US workers a temporary raise of $ 2 per hour. But Amazon has come under fire for not taking enough steps to protect workers, some of whom tested positive for a new coronavirus. Amazon said it has stepped up cleaning of its warehouses and provided workers with health guidance to keep a safe distance.
At the same time, due to the impact of the epidemic, the ride-hailing business has fallen significantly. It is estimated that prices have fallen by as much as 11% and demand has fallen by about 20%. Uber's restaurant take-away business is growing and can fill this gap to some extent, but Lyft does not provide food delivery services.
In the e-mail sent to drivers seen by Bloomberg, Lyft suggested that, in addition to seeking temporary cooperation with Amazon, drivers can also register as distributors of groceries, new coronavirus detection kits and other medical supplies. Lyft said more than 100,000 drivers have signed up.
Lyft urged drivers to adhere to federal health guidelines and suggested installing a plastic barrier on their vehicles, along with a link to buy such equipment on Amazon. A Lyft spokesman declined to disclose the specific terms of the agreement with Amazon. (Sakura)