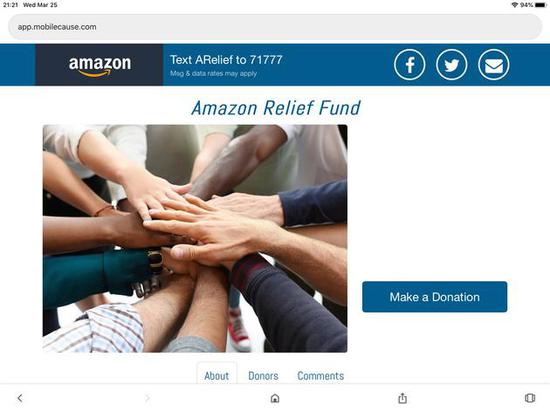 Sina Technology Zheng Jun from Silicon Valley
  Amazon once again caused online controversy, public criticism and political pressure. Is it right?
The reason is as follows: Amazon launched an Amazon Relief Fund on March 11 to rescue Amazon's independent logistics partners, Flex project drivers and seasonal temporary workers. Regular employees offer subsidies ranging from $ 400 to $ 5,000. If these workers face financial difficulties or are unfortunately infected with new coronary pneumonia, Amazon will provide up to two weeks' pay (in fact, paid sick leave).
Explain the Flex project launched by Amazon in 2016. This is a logistics outsourcing project. Participants drive their own cars, deliver packages to Amazon, and solve the problem of the last mile. Amazon claims that the hourly salary can reach $ 18-25, but in fact, the cost of gasoline and vehicle depreciation are eliminated, and the income of outsourced drivers cannot reach this amount, and it needs to constantly refresh and grab orders.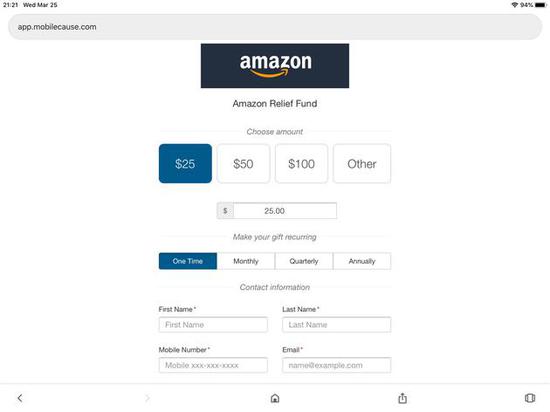 So what is the point of this fund to help outsource drivers? Amazon has donated $ 25 million to the fund itself, and has opened up public funding channels. There is a donation button on this fund's website. It accepts monthly or one-time donations from the public. Credit card debit cards, Paypal, can be used, and donations start at $ 25. In addition, the fund's website clearly states "this fund will rely mainly on personal donations and Amazon's funding."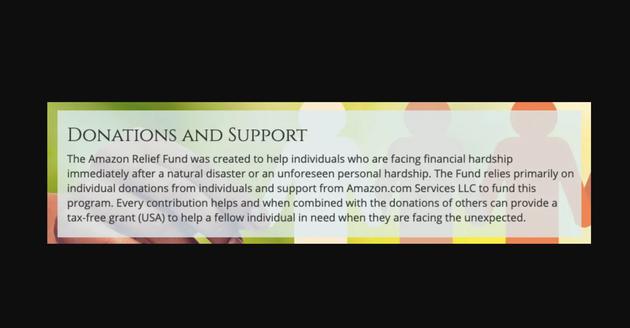 This immediately caused anger among the media and Internet users. Amazon is a trillion-dollar company with revenue of $ 280 billion last year, and Bezos is the richest person in the world with a value of $ 100 billion. The world's number one local tyrant, but also embarrassed to appeal to the public to donate to help Amazon's own outsourcers and contract workers?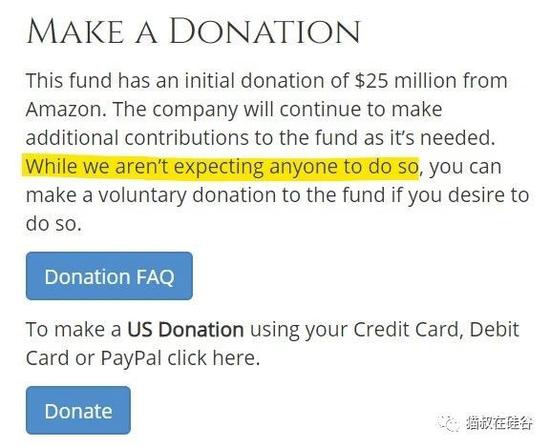 After being bombarded by public opinion, Amazon issued a typical "no, no" statement. "We have not and will not require public donations. The Amazon Rescue Fund is supported by Amazon with an initial donation of $ 25 million. Creating such a fund requires a mechanism open to the public, but we have not called on the public to donate." The Amazon Rescue Fund's page was subsequently modified, deleting the original content and changing it to "We don't expect everyone to do this, but you can donate voluntarily if you want." Is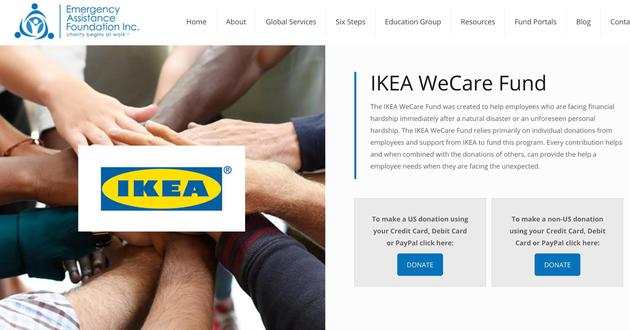 Amazon right? A bit. This corporate rescue fund is indeed a universal template, not just Amazon, and similar funds from other US companies will also add public donation options, such as the IKEA employee rescue fund. Just how many people donate money to these companies' employee assistance funds is unknown.
Amazon has become a way of life and consumption for the American people, accounting for 44% of the US e-commerce market. In the current epidemic raging economic shutdown, Amazon's existence and operation is an indispensable service to protect people's livelihood. When many retail companies are laying off workers because of shutdowns, Amazon announced the recruitment of 100,000 warehousing and logistics employees, which will help alleviate the pressure of unemployment in the society.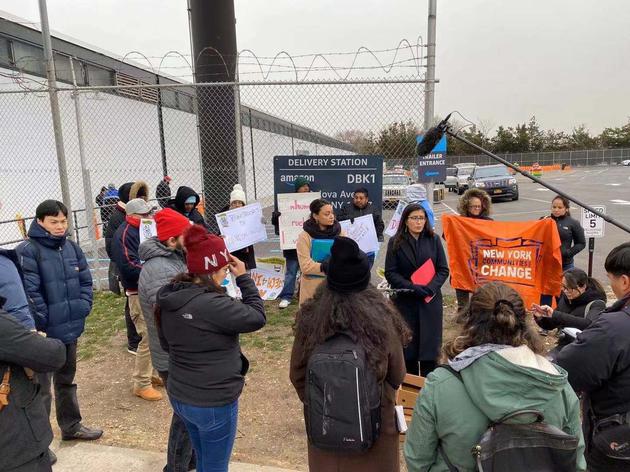 But on the other hand, the Amazon company is really treacherous in the United States, Bezos has been unable to get rid of the image of "black-hearted capitalist". For a long time, the labor environment and welfare compensation of Amazon warehouse employees have been criticized, including the extreme labor intensity of warehouse employees, which cannot be guaranteed even during lunch season, but the work environment lacks safety protection, and cases of employee injuries have been reported. .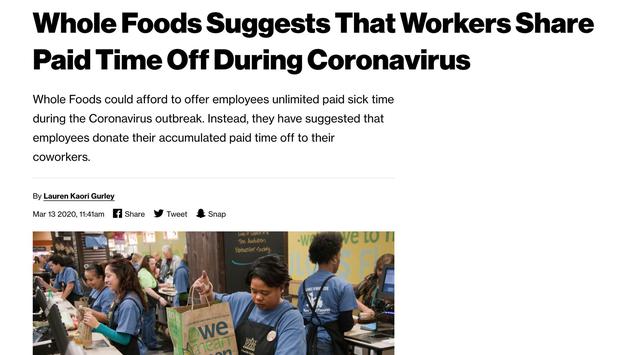 After the outbreak of the New Crown epidemic, Amazon's business volume has surged, and the work intensity of employees has increased a lot, but there are no guarantees for adequate protective measures and equipment. Since last week, employees at Amazon's multiple warehouses have contracted new crown pneumonia. However, WholeFoods, a subsidiary of Amazon's fresh-food supermarket chain, announced in an internal email that it would provide two weeks of paid leave for confirmed infected employees, and also suggested that employees could donate their paid sick leave to colleagues infected by the virus.
After the email was exposed, Amazon once again sparked public outrage. Four Democratic senators, including Democratic presidential candidate Sanders, wrote to Bezos asking the latter to take effective measures to protect Amazon warehouse and logistics employees. Then Bezos publicly promised to take protective and welfare measures, including staggering breaks, providing protective masks, keeping working distances, disinfecting the workplace, and providing two weeks of paid sick leave for infected or isolated employees. However, Bezos also complained that the current shortage of masks is difficult to purchase.
However, Amazon's Queens Warehousing and Logistics staff in New York initiated a crowdfunding project on the crowdfunding website GoFundMe three days ago, calling on the public to donate to help them cope with the new crown epidemic. They revealed that an employee had to be quarantined because of a positive virus test, but Amazon refused to pay because he was unable to work. This crowdfunding project was spontaneous by employees and had nothing to do with Amazon, raising $ 7662 in three days.
Just yesterday, the attorney generals of 14 states including California, Washington, and New York wrote a letter to Amazon and its WholeFoods again, saying that Amazon's two-week paid sick leave is not enough (because it may take longer to infect employees (Rest), asking Amazon to provide employees with new crown infection with longer paid leave benefits. It is worth mentioning that these Attorney Generals specifically mentioned the issue of outsourcing employees. They believe that Amazon has a responsibility to provide these outsourced employees with protection related to the new crown epidemic.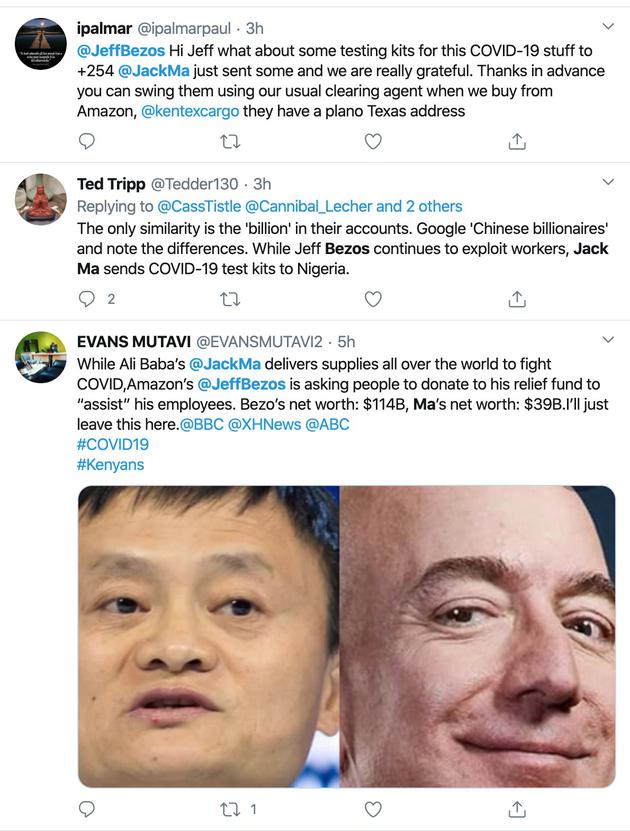 Apple Microsoft Google Facebook Jack Ma At present, there is a serious shortage of protective measures for medical personnel in the United States . Giant companies such as , , , have already donated money and donations, and billionaires such as Gates and Musk have personally provided reagents and ventilators. After Chinese e-commerce giant announced that he had donated 1 million masks and 500,000 test kits to the United States, US netizens even appealed to American e-commerce giant Bezos to provide some help to the United States. Bezos just sold his stock last month to cash out $ 3.4 billion.
Forcing donations is wrong, but Bezos should at least do more for employees.