Original title: Another US aircraft carrier around China is infected!
On the evening of March 27, Lucas Tomlinson, a reporter at the Fox News in charge of the Pentagon, said that according to official sources, two sailors were on board the USS Reagan aircraft carrier in Yokosuka, Japan. New coronavirus test was positive.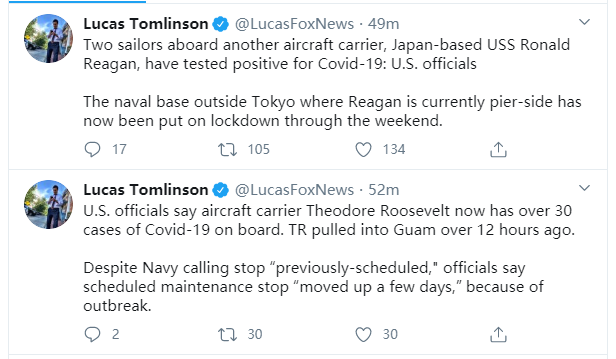 Tomlinson said that more than 30 confirmed cases of new crown pneumonia have occurred in another US Navy aircraft carrier "Roosevelt", and the aircraft carrier has arrived in Guam for isolation and maintenance. Although the US Navy has declared the operation "pre-scheduled," officials said the operation was several days ahead of schedule due to the outbreak.