Original title: : Avoid leaks, do not release details of US military diagnosis in the future
U.S. Defense Secretary (Observer.com) Just announced that the U.S. military stationed overseas has suspended all operations. US Secretary of Defense Esper said on the 26th that in order to avoid leaks, U.S. military Details of the number of people infected.
In an exclusive interview with Reuters, Esper said that the total number of confirmed diagnoses in the military will still be announced daily in the future, but there will be no more specific breakdown.
"We will not give breakdown numbers, because this may expose a certain place (US military) to be more infected than other areas (information)." He did not expand specifically.

Screenshot: Reuters
On February 25, the first U.S. patient diagnosed with new coronary pneumonia appeared in the U.S. military base in South Korea. As of the 25th, it has increased to 227 cases, and on the 24th, it increased by 30% a day. During the period, the U.S. military maintains daily notifications, including information on specific units and services, such as warships, aircraft carriers, and contractors or civilian personnel of the Pentagon.
Esper said he did not want to develop such a reporting habit. "We will not habitually provide confirmed numbers for various theater headquarters. In some areas after 6 or 7 weeks, it will be worrying. Such exposed information may be dangerous."
He said that security of operations is particularly important for overseas troops. Important, especially for garrisons deployed in East Africa, Syria and Afghanistan.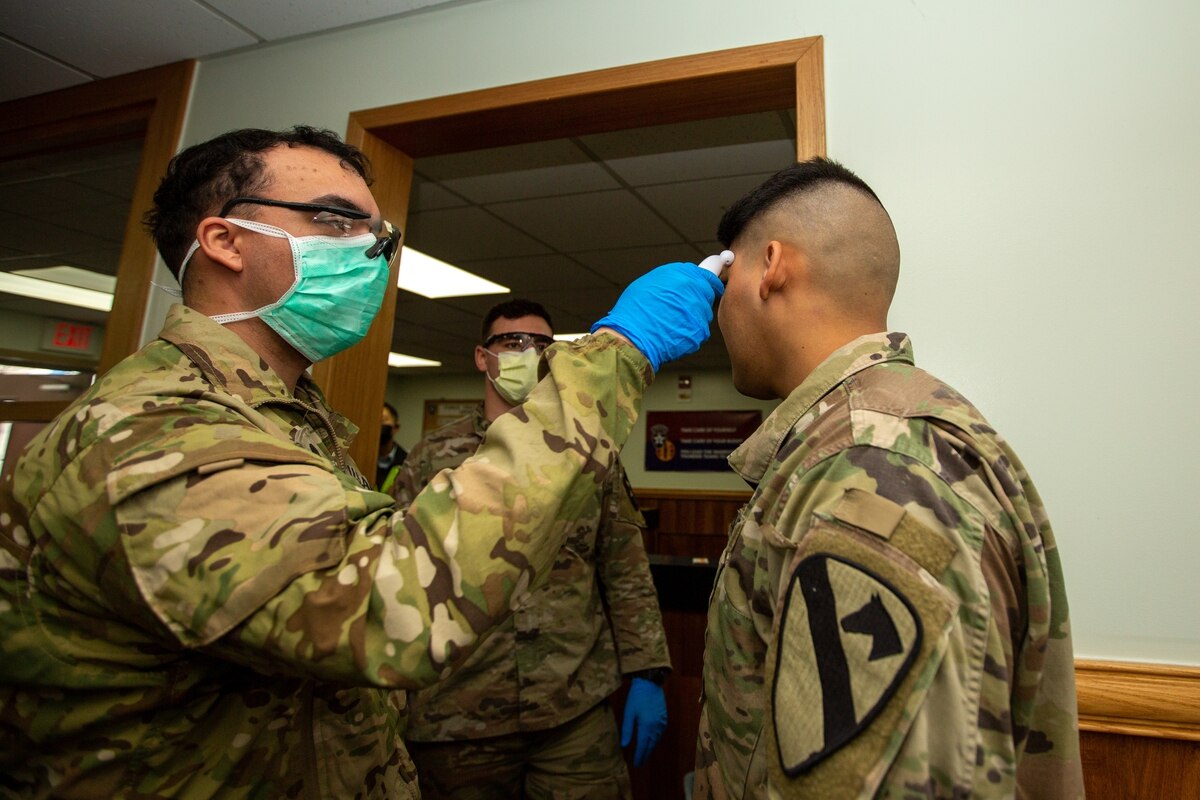 US Army soldiers in South Korea are taking temperature maps: The US Army and
Reuters believe that Esper's speech seems to highlight the US military's concerns about the direction of the epidemic in the coming months. Officials have revealed that the number of confirmed diagnoses of some key services in the United States has exceeded the number of overseas deployments.
The U.S. Air Force said that as of the 25th, 85% of the confirmed members were domestic, and the Navy's figure was close to 90%. The Army did not give a scale.
Esper did not confirm the ratio between overseas garrison and local garrison, only mentioning that the commander of the overseas garrison has greater authority to arrange movement restrictions for soldiers and family members than domestically deployed troops.
In Europe and the Middle East, thousands of U.S. military members have been quarantined or self-isolated because they have come into contact with diagnosed patients or have been in high-risk areas. On the 25th, Esper issued a "stop action order", requiring all US troops stationed abroad to stop all travel and action plans to avoid bringing the virus home or spreading in the army. The ban lasted for up to 60 days.
During the interview, Esper also emphasized that the U.S. military still has "enough strength" and "at present there are no concerns about the spread rate and impact of the epidemic."