Original title: Trump: Ventilator is expensive, does New York State really need 30,000 units?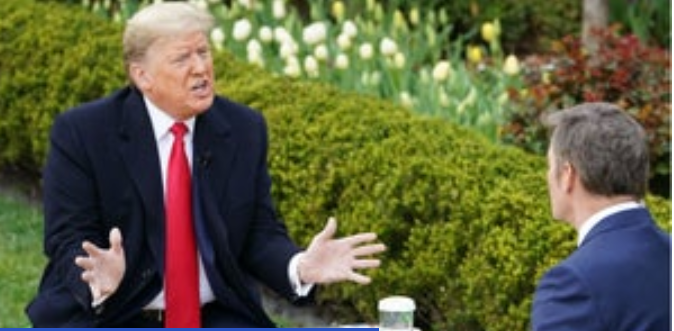 USA
[Overseas Network March 27 | War Epidemic Time Zone] On Thursday (26th) local time, President Trump in a program Questions indicate whether New York really needs tens of thousands of ventilators, and whether the situation is really as the state governor said, these devices are urgently needed to deal with the growing number of confirmed cases of new pneumonia.
According to the US "Capitol Hill" report, on the 26th local time, US President Trump shouted to the governors of Michigan and Washington in a program in the US media, claiming that he required large-scale production of ventilators in some states. Questioned the need to meet demand.
Trump said on the show, "I have a feeling that in some areas, many people say that the number is larger than the actual number. I don't think they need 40,000 or 30,000 ventilators. You go to the big hospital, sometimes they There will be two ventilators. But now the Governor of New York and others suddenly told you, can we order 30,000 ventilators? 30,000? Can you imagine? Now everyone is asking you for this number. "
then, Trump will buy a ventilator compared to buying a car, saying such a machine" very expensive "and" very complicated. "
As the number of new coronavirus infections continues to rise, governors across the United States want the federal government to provide critical medical supplies to meet growing resource needs. On Tuesday (24th) local time, Andrew Cuomo, the governor of New York State, asked the federal government to provide the state with tens of thousands of additional ventilators to help deal with the increasing number of confirmed cases. He predicts that New York State will need 30,000 ventilators.
Cuomo said at a previous press conference, "We have no other way to obtain a ventilator, we have tried all other methods, and now the only way is through the federal government." The
U.S. crown pneumonia epidemic has deteriorated sharply, and the largest city, New York, has become The epidemic in the United States was "epicenter". According to CNN, confirmed cases in the city double every three days. The State of New York, where New York City is located, has recently been declared a "heavy disaster area" by President Trump. According to the latest data released by New York Governor Cuomo on the 26th, a total of 6,447 new cases of new coronary pneumonia have been diagnosed in New York State. A total of 37,258 cases have been confirmed. (Overseas Network Zhang Shasha)