Original title: 3 million consecutive new breaks! A total of 65,285 new cases were added in the United States in 24 hours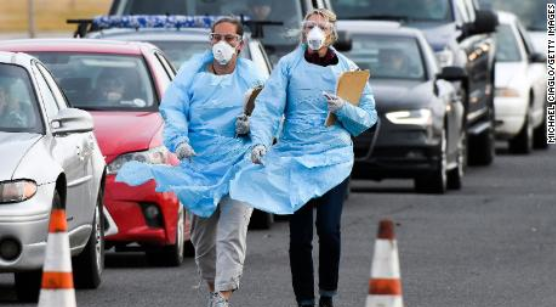 [Overseas Network March 26 | War Epidemic Time Zone] According to the real-time statistics released by Johns Hopkins University in the United States, as of 7:00 March 26th A total of 65,285 confirmed cases of new coronary pneumonia and 926 deaths have been reported throughout the United States. At 7 am the day before, 1,2017 new cases were confirmed, more than 10,000 cases were added for the third consecutive day, and 230 deaths were added.
At present, there are nearly 467,000 confirmed cases worldwide, which is 466,955 cases. Seven countries have more than 20,000 confirmed cases, of which five countries have more than 30,000. A total of 74,386 cases were confirmed in Italy, 65,285 in the United States, 49,515 in Spain, 37,323 in Germany, 27,017 in Iran, and 25,600 in France.