Original title: What medical equipment does Trump want South Korea to aid? Wen Zaiyin responded on the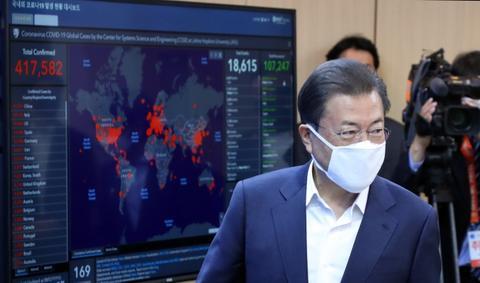 25th, Moon Jae-in inspected the Korea Kit Company. (Yonhap)
[Overseas Network March 25 | War Epidemic Time Zone] According to the Yonhap News Agency, South Korean President Moon Jae-in inspected a New Coronavirus detection kit company on the 25th. He said that many countries are currently requesting kits from South Korea. On the evening of the 24th, he spoke with US President Trump, and the other party also requested South Korea's emergency support kit. Earlier Qingwatai said that Trump sought South Korea for "medical equipment", but did not specify what kind of equipment.
It is reported that the Seegene company inspected by Wen Zaiyin that day is located in Songpa District, Seoul, and specializes in the development and production of new crown virus detection kits. In a discussion with the heads of several kit companies, he said that epidemic prevention work requires global cooperation, and the detection capabilities of Korean companies have played a significant role in global cooperation. The Korean government will actively support the export of kits.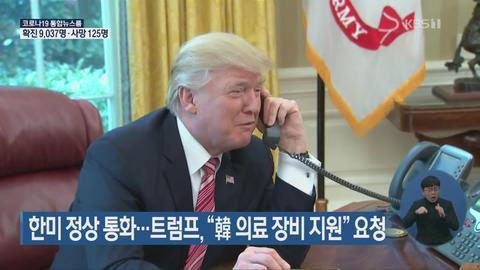 Korean media report screenshot (KBS TV station)
According to a blue tile spokesman earlier, under Trump 's urgent proposal, the leaders of South Korea and the United States spoke on the phone from 10 pm on the 24th. Lasts 23 minutes. This is the first time the two have talked this year.
Trump proposed that he hope the South Korean side can provide medical equipment for the fight against the epidemic. Wen Zaiyin responded that if South Korea has surplus resources, it will help as much as possible, but may need to obtain approval from the US Food and Drug Administration (FDA). In response, Trump said he would take steps immediately to get aid supplies approved within a day.
For this call, South Korea's "Central Daily" commented that after the end of the Korean War, South Korea has long been a beneficiary of US aid, and it is now very rare for the United States to openly request medical assistance from the South Korean president. It is presumed to be related to the deterioration of the US epidemic. On the day of the call, there were 43,000 confirmed cases of new crown pneumonia in the United States.