Original title: Misery, the number of new deaths in Spain has caught up with Italy, the Madrid Ice Palace changed to a morgue, the
Spanish epidemic is quite optimistic, the number of deaths is shocking, the crematorium is too late to burn the corpses, and the morgue is full. According to Spanish TV 5 reported on the 24th, the Mayor of Madrid ordered the requisition of the Madrid Ice Palace (International Olympic Ice Arena) as a morgue, and the first bodies have entered the ice arena waiting to be cremated.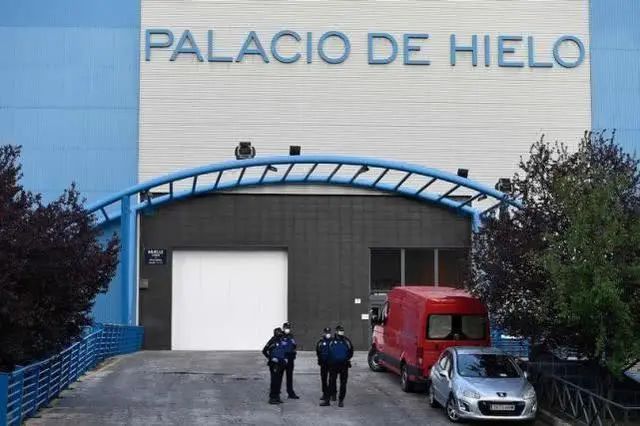 Madrid Ice Palace, source: The British "Mirror"
reported that the Ice Palace is very large, and there should be no problem in accommodating thousands of corpses. This is really helpless, and the government and citizens can only use the Ice Palace as a morgue. The Barcelona government also ordered the cessation of all international expositions before May, requisitioning the venue of the international expo to rebuild the "square cabin hospital", which is expected to be completed within one week.
According to the Spanish "20 Minutes" newspaper, in order to leave limited resources to young, socially beneficial patients, Spanish doctors have been ordered that critically ill patients over 60 years of age cannot in principle enter the ICU ward. As the hospital was unable to spare staff to deal with patients in a timely manner, online photos and videos showed that patients in the Spanish hospital were lying in a row in the corridor, and some even died. As the oldest victim of the epidemic, the situation of the sanatorium is also not optimistic. The army has sent troops to assist the sanatorium.
According to news from the Dutch media BNO, in the past 24 hours, nearly 7,000 new cases of new coronary pneumonia have been diagnosed in Spain and 680 deaths have been added. As of that time, the cumulative number of confirmed cases in Spain has increased to 42,058 and the cumulative deaths have reached 2,991.
According to the "BNO News" report on the 23rd, Italy confirmed an increase of 5,560 new cases of new coronary pneumonia on the 22nd and 651 deaths.