Original title: Trump acknowledges: the outbreak hurt me …
acknowledges that the outbreak has affected family business! Trump: When you shut down your hotel and business, it's unlikely to flourish
At a press conference on Saturday (21st) local time, US President Trump acknowledges that the current new crown pneumonia epidemic has hit his family Business, including his Trump hotel, has also been affected by the New Crown virus crisis.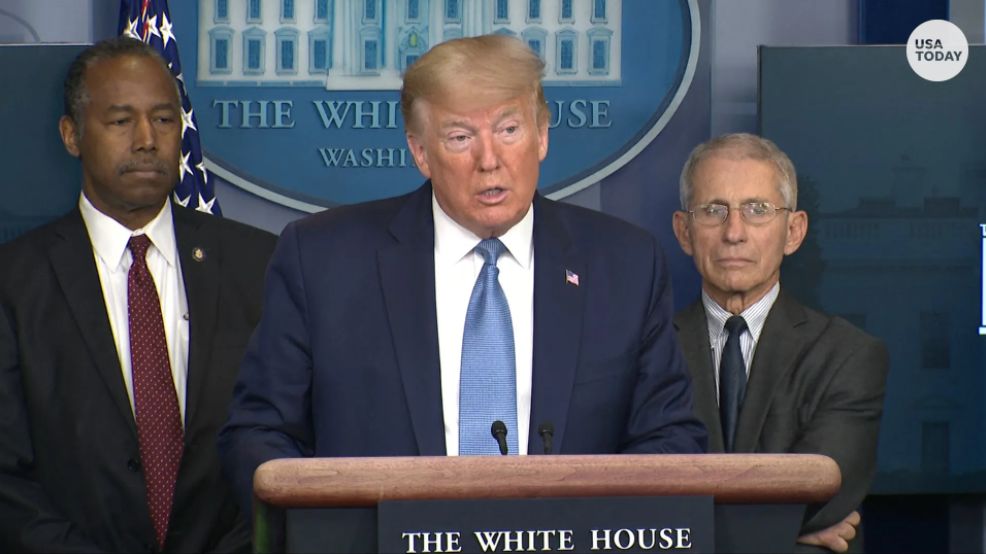 According to "USA Today" reported on the 21st, at a press conference that day was asked "the impact of the pandemic on many of his business, especially on the Trump Hotel", the US president said he had realized that the business had fallen sharply Situation.
"When you decide to shut down your hotel and business, I wouldn't say it (business) is booming," Trump further said, "it (the new crown pneumonia epidemic) hurt me, hurt Hilton, and hurts all the world. Large hotel chains. "
However," USA Today "reports that although Trump International Hotel Las Vegas and others have been closed, other Trump hotels are still on Saturday night local time. Bookings accepted, including hotels in Chicago, Miami and Washington. It is reported that the Trump Hotel, which is still in operation, has taken some precautionary measures, including closing restaurants and some conveniences such as gyms, swimming pools and spas, in accordance with state government orders.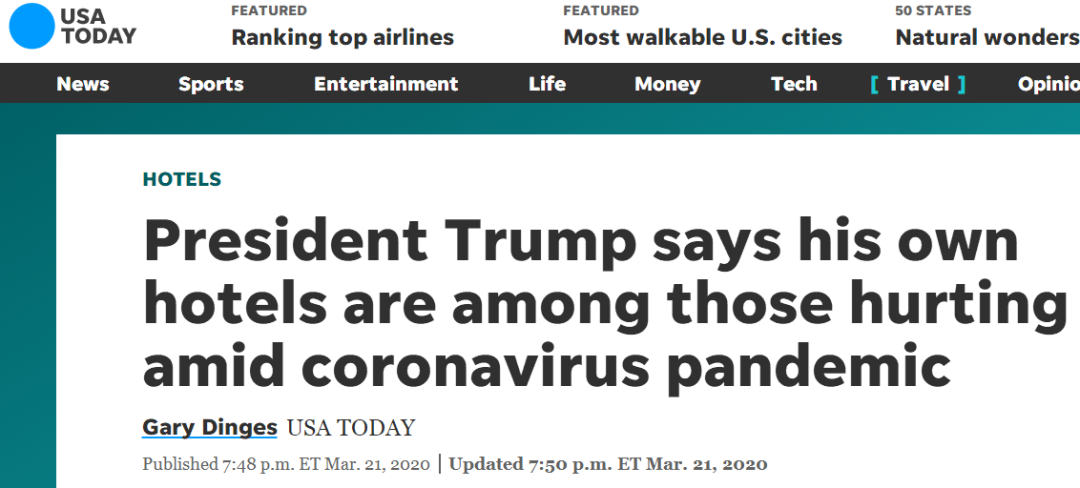 "USA Today" report screenshot: President Trump says his own hotel is in New Crown One of the hotels injured during the pandemic was
asked "if local or state government officials recommend the remaining hotels to be closed," Trang replied that they would. He said the decision would be made by his sons Eric Trump and Donald Trump Jr. "They (referring to the children) basically follow the rules." Trump said, "When they say they shut down, we shut down."
At a press conference, Trump said that a large-scale hotel closure is harmful to business, though , But it could also be helpful, as US health officials hope to use it to slow the spread of the new crown virus. He said: "I think it closed (hotel) is a good practice that you do not want people to get together (and came together at the hotel and club people) I think they shut down, it is a good practice…"
According to US Consumer News and Business Channel (CNBC) reported that Trump also said at a press conference that day that he was not sure whether his business would receive government financial assistance. "I don't know. I mean, I just don't know what assistance the government will provide for what I have," he said.
When talking about this, Trump suddenly turned on the "exaggeration mode": "I have a lot of hotels. Everyone knows that when I was elected I had a lot of hotels. They knew that when I was elected I was a Successful people. "
Source: Global Network / Wu Xiaobao