Original Title: Secret Recording Exposure! Senior U.S. intelligence officials did not report the severity of the epidemic. The
National Public Radio recently exposed a secret recording on the show. The recording shows that as early as February 27 at a "Capitol Hill Club" luncheon, US Republican Senator and Senate Intelligence Committee Chairman Richard Burr privately warned some of him who "has a good relationship Residents of the constituency "said that the new crown pneumonia epidemic would spread like" the pandemic of 1918 "and prepare them.
In addition to not reporting the severity of the epidemic, Richard Burr was exposed to a large number of stocks before the epidemic broke out and the stock market plummeted.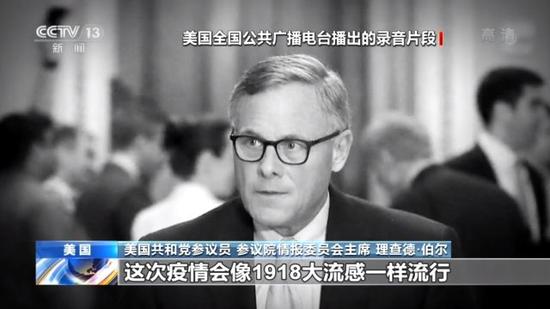 US Republican Senator Intelligence Board Chairman Richard Burr: One thing I can tell you is that the spread of the new crown virus is faster than any virus we have seen in modern history. The outbreak will be as pandemic as the 1918 flu.
Regarding the epidemic, Burr told business representatives to pay attention to avoid unnecessary travel.
U.S. Republican Senator Intelligence Board Chairman Richard Burr: Every company should be aware that you may have to change your travel plans, you may need to keep an eye on your employees to determine if their trip to Europe is necessary, or Is it possible to switch to video conferencing and why take this risk?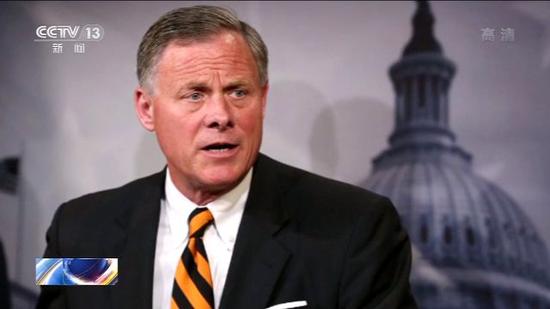 Republican Senator Richard Burr of North Carolina is the chair of the Senate Intelligence Committee and a member of the Senate Health Committee. In 2006, he pushed Congress to draft the Pandemic and All Risks Prevention Act, the current legal framework for the federal government's response to the outbreak.
National Public Radio commented that Richard Burr was involved in drafting the U.S. epidemic response framework, but he has never issued the same level of warning to the public since February.
Before the senator's stock market plummeted, "precise escape"
After the National Public Radio exposed this recording, a number of US media further investigated and found that in addition to the "secret" early warning sponsors at the luncheon, Senator Burr slumped in the stock market The stocks were sold in the first few weeks.
The Washington Post reported that disclosure documents submitted to the Senate showed that Burr and his wife sold 33 different stocks on February 13 for a total value between $ 628,000 and $ 1.7 million. The New York Times said that while Sen. Burr was selling shares, Trump and other Republicans were downplaying the threat posed by a new coronavirus outbreak, and the stock market had not plummeted.
Burr's "no-knowledge" and "stock-selling" have already attracted a number of US media dissatisfaction, and Fox News host Tucker Carlson called on Burr to explain it on the evening of March 19. Carlson said: "He sold the hotel stock … but remained silent about it. He should have an honest explanation of what he did. If he did, he should tell us right away. Otherwise, he must start with Senate resigns and faces insider trading allegations! "In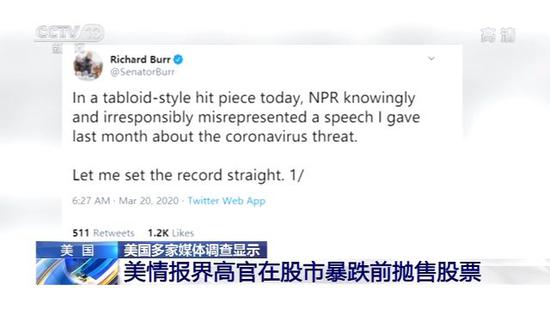 response to external questions, Burr responded on his personal social media account that the National Public Radio report was a" tabloid-style hot article, "a luncheon on February 27 It was a "public event", not a secret meeting. The information he posted was consistent and there was no concealment. However, Burr did not respond to the sale.
In addition to Richard Burr, on the 20th, another U.S. Republican senator was exposed to selling shares in advance.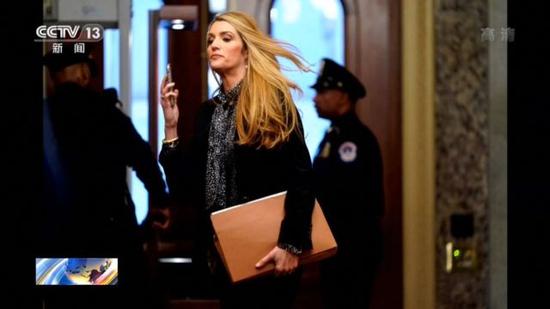 According to disclosed records, Georgia Republican Senator Kelly Levler sold shares worth $ 1.28 million to $ 3.1 million from January 24 to mid-February-at that time US stocks reached a record high. On the day Kelly Levler started selling shares, her Senate Health Committee held a private "New Crown Pneumonia Outbreak Briefing" for senators.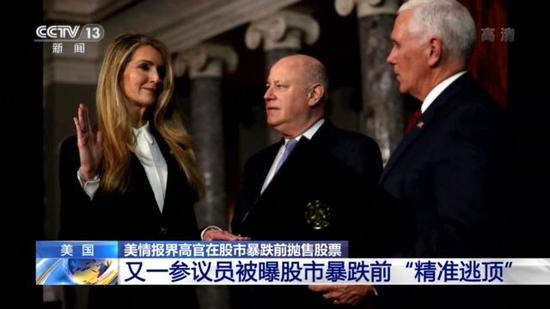 The American media asked Richard Burr and Kelly Levler to "explain", otherwise it would be better to resign and accept an "investigation of allegations." However, Kelly Levler refused to acknowledge misconduct and responded on social media that she did not know at the time that her shares had been sold.
Regarding the media 's exposure to the former US senator 's "precise escape," James Lankford, chairman of the Senate Ethics Committee, declined to comment.