Original title: The Italian nurse took off the mask and tired, but she will not give up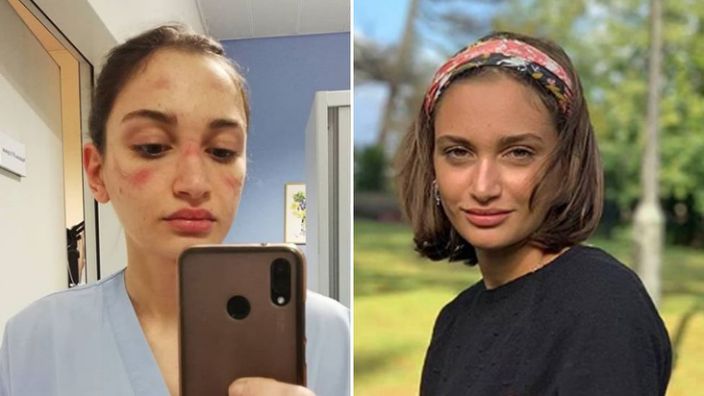 Italian nurse Alesia Bonari (Figure (Source: Yahoo News)
[Overseas Network March 13th | War Epidemic Time Zone] As the new crown pneumonia epidemic continues to spread in Italy, frontline medical staff are fighting the virus. A 23-year-old Italian nurse had exposed herself on social media after taking off her protective mask, leaving a deep red striation on her face.
According to Yahoo News, Alessia Bonari is a young female nurse working in a hospital in Milan, Italy. Due to the severe local epidemic situation, medical staff had to wear protective clothing and face shields for long hours of work.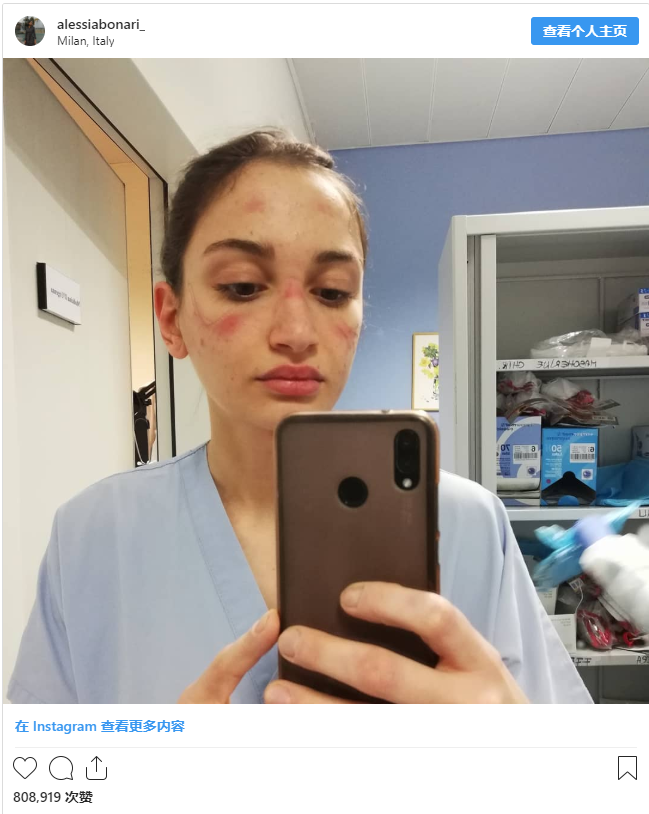 On Monday (9th), Alesia exposed herself on the social platform Instagram when she took off her mask. Through the photos, you can see the red marks on her face. Alesia's essay states that she feels very tired because she has worked for a long time wearing protective gear.
Alesia said that she was also very scared, "worried that the mask could not completely protect her face, or accidentally touched herself with dirty gloves, or that her goggles could not cover her eyes, or other negligence".
Alesia also said that wearing protective clothing would be very uncomfortable when working. "The protective clothing made me sweaty. Once I put on the protective clothing, I can't go to the bathroom or drink water for 6 hours."
Although tired and afraid, Alesia said she would continue to work because it was her responsibility. "I am very tired. All my colleagues have been in the same state as me for several weeks, but this does not stop us from working, we will still complete the work as usual." Alesia said she still loves her job and is proud that she will do her best to take care of every patient.
Alesia also called on the public to respect the hard work of medical staff and hope that people will strictly abide by the rules and stay at home instead of going out.
As soon as Alesia's post came out, she received likes and comments from hundreds of thousands of netizens. Everyone liked her courage and thanked her. (Zhang Min, Overseas Network)