Original title: Bill Gates: We should not call it "Chinese virus"
[Global Network Reporter Hou Jiaxin] "We should not call this a Chinese virus." Microsoft co-founder Bill Gates replied on the social networking site Reddit Netizens said so when asking questions.
Gates tweeted on March 18 that he answered some questions about the new crown virus on the social networking site Reddit. Attach a website link. ↓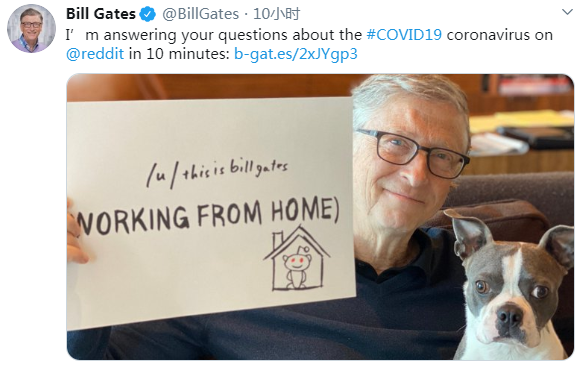 Some netizens asked, "Why did Bill step down from his post before the Chinese virus worsened?"
Gates explained his decision to quit the board. "My retirement from the public board has nothing to do with the epidemic, but it did strengthen my determination to focus on the foundation's work, including the foundation's work in helping to respond to the epidemic."
Subsequently, Gates went further with the "China virus" in the mouth of the questioner. Answer: "We shouldn't call this a Chinese virus."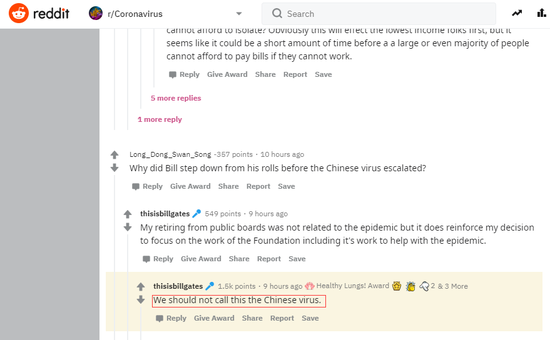 Many netizens agreed with Gates' statement. A netizen said, "As a Korean-American, I see a lot of hate crimes, violence, and racism (attacks) against Asians. I admire (Gates). No one puts the pox virus ( pox virus) is called a white virus. I mean, maybe some people do it, but it's wrong. "

Gates also answered questions about education, daily protection, new crown virus detection, and so on.
It is worth mentioning that when netizens asked questions about the epidemic report given by British universities, Gates acknowledged China's efforts during the fight against the new crown pneumonia epidemic.
"The Chinese experience is the most critical data we have obtained. They have taken their 'closed' measures and achieved a reduction in the number of cases. They are conducting extensive testing (work), and although they immediately see some rebound, they have reached So far there are not many. They have avoided a wide range of infections, "Gates said.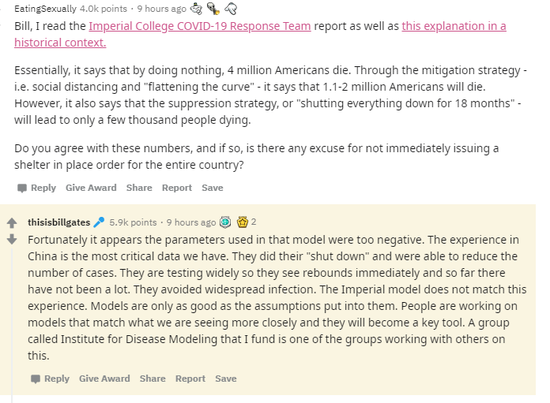 In addition, Gates also mentioned the current situation of the United States. He suggested that the United States better organize the testing of New Coronavirus, using China and South Korea as examples.
A netizen asked, "But do you believe the news from China? This is hard to believe."
Gates replied, "China is doing a lot of testing. South Korea is doing a good job of testing.1 As soon as China became nervous in January, they were quite open about their cases. So, yes, the good news is that they have found very few cases of infection. The United States needs to organize its detection system so that we To know what happened, "Gates said.

According to the global real-time epidemic data released by Johns Hopkins University in the United States, as of 10:50 on the 19th, Beijing time, the cumulative number of confirmed cases of new coronary pneumonia in the United States has reached 9,345, of which the number of deaths has increased to 150.