Original title: Spanish death toll doubled in 24 hours, considering closing borders and extending national blockade.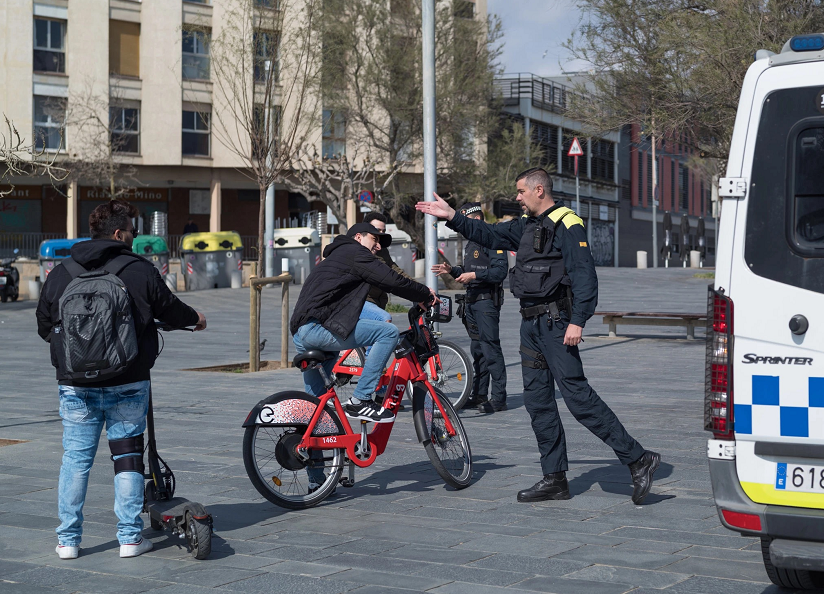 Police advised locals to go home in Barcelona on Sunday.
As the outbreak has worsened in the past 24 hours, the Spanish government said on Monday (March 16) that the country's nationwide blockade from that day will be extended and the border may be closed.
According to Reuters, the Spanish health department said that in the past 24 hours, the number of deaths from new crown pneumonia in the country rose to 288, double the previous day, and the number of confirmed cases also increased to 7,753.
On the 14th, the Spanish government drafted a decree announcing that it would begin a nationwide blockade of 15 days starting at 8 am on March 16. The decree requires Spaniards to stay at home in addition to buying food or medical supplies, going to the hospital, working or handling other emergencies. Since then, Spain has become the second European country to announce emergency measures to "block the country" after Italy.
However, so far, Spain has not closed the border.
According to the Spanish Prime Minister's Office on the 15th, Spanish Prime Minister Sanchez's wife, Begonia, was diagnosed with the new crown virus. It is reported that the couple of the Prime Minister is in good health.
Currently, Spain has the fifth largest number of patients with new crown pneumonia in the world, behind China, Italy, Iran and South Korea.