Original title: Does China consider completely banning the entry of foreigners? Official response
Reporter | Niu Qichang
On the afternoon of March 16, 2020, the State Council 's Joint Prevention and Control Mechanism held a press conference on the prevention and control of overseas epidemic import in accordance with the law. Wang Jun, director of the Department of Policies and Regulations of the General Administration of Customs, said that the current situation of domestic epidemic prevention and control continues to improve, but the spread of overseas epidemics is accelerating, and "foreign defense import" has become the top priority of China's current epidemic prevention and control.
As reported by the National Health and Medical Commission, as of 24:00 on March 15th, China has reported a total of 123 overseas confirmed confirmed cases, of which, from 04:00 to 15th March, 12 newly confirmed overseas imported confirmed cases were reported (4 cases in Beijing). , 4 cases in Guangdong, 2 cases in Shanghai, 1 case in Yunnan, and 1 case in Gansu).
Liu Haitao, Director of the Frontier Inspection and Management Department of the State Migration Administration, introduced at a press conference that the World Health Organization announced the new crown pneumonia epidemic as a global pandemic on March 11. Since this time, the national land, sea and air port entry personnel day Both were 120,000 people, a decrease of over 80% compared with the same period last year. Among them, an average of 20,000 people enter the country by international flights daily, and about 10% of them are foreigners.
On March 16, the Supreme Law and other five departments jointly issued the "Opinions on Further Strengthening Frontier Health and Quarantine Work and Punishing Illegal Crimes that Stifled Frontier Health and Quarantine" (hereinafter referred to as "Opinions"), calling for further strengthening of frontier health and quarantine work and punishing obstacles in accordance with law. Illegal and criminal acts of frontier health quarantine.
Wang Jun said that the "Opinions" require all departments to accurately understand and apply laws when handling cases of border health quarantine, and enumerate six types of border health quarantine behaviors. If these behaviors cause the spread of quarantine infectious diseases or there is a serious risk of spread Yes, they will be convicted and punished according to the Criminal Law for the crime of "interfering with frontier health and quarantine".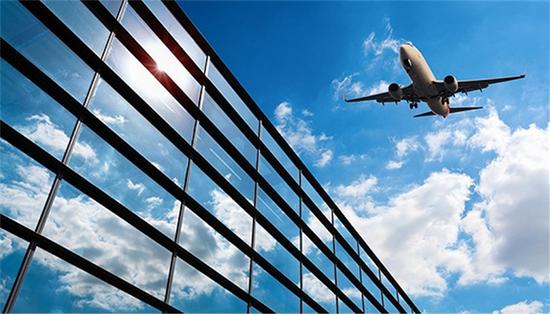 Interface News noted that the above six behaviors include refusal to implement health quarantine measures such as health declaration, temperature monitoring, medical inspections, epidemiological investigations, medical investigations, sampling, etc., or quarantine, detention, local inspection, referral and other health quarantine measures. Measures, and concealing the epidemic by inaccurately filling out the health declaration card, or falsifying, altering quarantine forms, certificates and other methods.
Wang Jun introduced that some immigrants refused to declare by various means, or did not report their health condition truthfully, did not cooperate with body temperature monitoring, and some even took antipyretics to lower their temperature, cover up fever symptoms, and passed through the customs health quarantine. He was later diagnosed with neocoronary pneumonia, causing people in close contact with him to be infected or isolated for observation, posing a significant risk to public health safety. "Evading customs quarantine with luck, not only has to accept the condemnation of the public, but also faces jail." Wang Jun said.
A reporter asked that as the epidemic continues to spread overseas, many Chinese want to return to China as soon as possible. In this regard, will the Chinese government consider chartering evacuation of overseas Chinese from some key countries?
In response, Zhu Tao, director of the Flight Standards Department of the Civil Aviation Administration of China, said that starting from March 4 to the present, the Civil Aviation Administration, based on normal flight operations, has started some cities with concentrated demand and flight destinations with reception capabilities. A major air transport guarantee mechanism was established, and temporary flights or charter flights were launched.
Up to now, the Civil Aviation Administration of China has carried out 13 transport missions to severely affected countries, of which 7 temporary flights have been arranged to receive 1,101 Chinese citizens, 1 mission of foreign aid expert group transport missions, 9 experts transported, 11.09 tons of supplies, implemented Foreign aid materials transportation mission 5 times, transportation materials 78.45 tons. According to Zhu Tao, the CAAC will arrange such flight missions in a timely manner based on actual needs under the guidance of the State Council's joint defense and control mechanism.
Regarding whether the inbound passengers are infected at the airport and the centralized isolation point, whether they are treated locally or will be repatriated to their original country, Mi Feng, a spokesperson for the National Health and Medical Commission, said that if relevant conditions occur during the centralized observation, according to China 's laws and regulations , The relevant personnel will be immediately sent to the designated hospital for investigation and diagnosis.
As to whether the current isolation measures taken by Beijing will be extended to all domestic ports of entry, does China consider completely banning the entry of foreigners? Mi Feng responded that Beijing has already taken relevant measures, and various localities will also adopt corresponding management measures according to the actual conditions and laws.