Original title: National border inspections asked immigrants and found that more than 62,000 people had severely entered or exited the epidemic.
This afternoon, the State Council 's joint prevention and control mechanism held a press conference to introduce the prevention and control of overseas epidemic input in accordance with the law. Liu Haitao, Director of the Frontier Inspection and Management Department of the State Administration of Immigration, said that the State Administration of Immigration will promptly and actively push the entry-exit information of its personnel to the customs quarantine, government departments, and competent authorities. Adopt "three advances" and "three sharings" to strengthen investigation and precise control.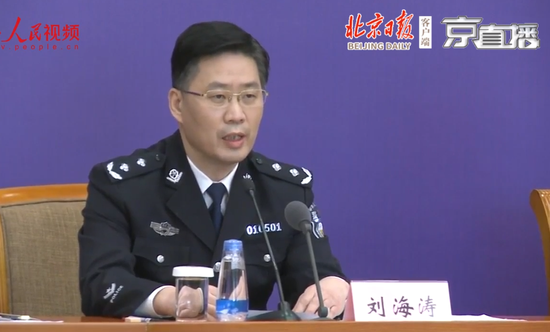 "Three advances" means that in the three stages of check-in for immigration personnel abroad after check-in, before landing and landing, the information of immigration personnel carried by international flights is grasped in advance. Before the flight arrives before landing, the inspection results will be notified to the customs quarantine department in a timely manner, and the personnel from key epidemic countries and regions that have been detected will be notified in advance and effectively disposed of.
In terms of "three sharing", the national immigration management department timely notified the immigration personnel at the national entry ports to the joint prevention and control mechanisms in various places, and pushed a total of 1.1 million pieces to support local governments to dynamically grasp the information of returnees from overseas and carry out targeted work. The border inspection authorities carefully inspected and inquired each of the immigrants one by one. A total of more than 62,000 people from countries and regions with severe epidemics outside the country of entry and exit were reported to the customs and quarantine department of the place of entry in time. Information on confirmed persons and highly suspected persons was screened and screened in the immigration personnel database for close contacts, and a total of more than 210,000 joint prevention and control units were provided to support effective management and control in various places. At the same time, in the process of information sharing, we strictly follow the laws and regulations to ensure information security and protect personal privacy.