Original title: A scene of disunity in American supermarkets. . . . . .
In fact, there are two scenes …
As the new crown pneumonia epidemic spreads in the United States, many people have begun to flood into supermarkets to stock up goods. The British "Daily Mail" released on March 14 two videos of clashes among people in the US supermarkets, and described the pictures as "worrying."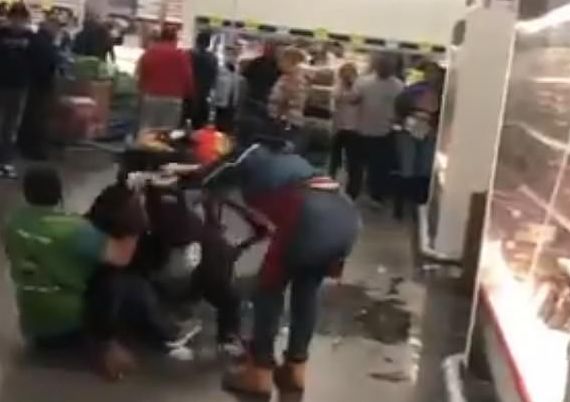 Live video screenshot
According to reports, the two clashes occurred on March 12 at Costco Supermarket in Brooklyn, New York City, USA, and at Sam's Club in Highham, Georgia.
It is reported that at around 5.30 pm on the 12th, at the Sam's Club in Hiram, Georgia, two customers with shopping carts collided while entering the same shopping aisle, which caused a fierce quarrel. One of the men claimed to have protected himself and picked up a bottle, and the other picked up the bottle when they saw it-the two then scuffled.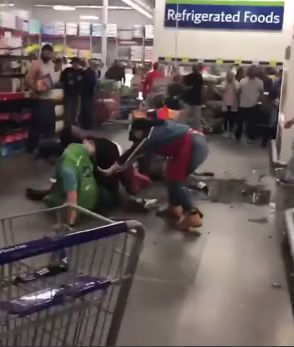 Live video screenshot
"Daily Mail" described that the bottles of wine and red wine spilled on the scene. The report quoted local police as revealing that law enforcement officials who arrived at the scene after receiving the alarm found that the two men involved had multiple wounds on their bodies. Reports said that the video showed that a man with a thick bandage was taken out of the supermarket on a stretcher afterwards.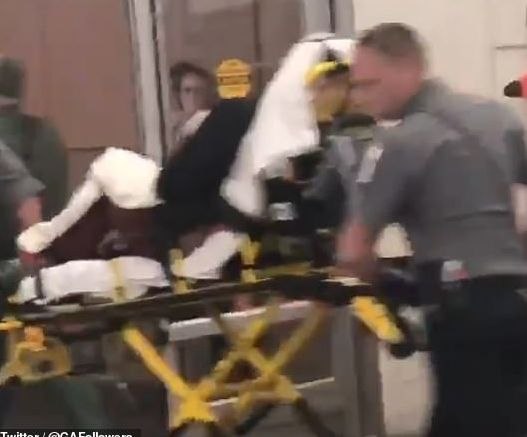 Live video screenshot 视频
Regarding the cause of the conflict, the report said that although there was news on social media that the two were fighting together to snap up drinking water sold in the supermarket, the local police said that this was not the case.
Another clash occurred earlier in the day. It is reported that in a Costco supermarket in Sunset Park, Brooklyn, several women clashed while queuing, and a supermarket worker had to intervene in the mediation.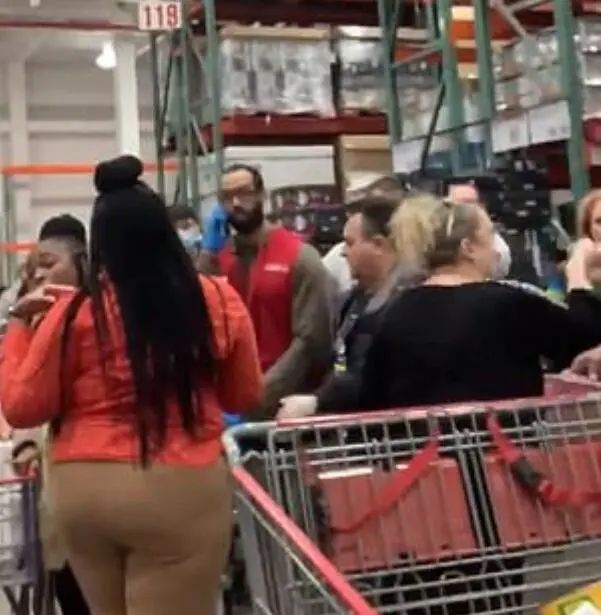 Live video screenshot The
report said that through the live video, a woman said to the supermarket staff, "don't let her touch me with a trolley." Supermarket staff then begged the two sides in the conflict to calm down, "We must now unite."
The Daily Mail noted that netizens who recorded and posted the above video also wrote, "I don't recommend coming to Costco to shop now."
In response to the domestic epidemic, US President Trump officially announced his entry into the "National State of emergency. " According to a report from the US Business Insider Website on the 14th, as of now, there have been more than 2,200 confirmed cases of new coronary pneumonia in the United States.