Original title: Sharp Reference | In order to thank China, Italy 's second-largest newspaper made a "special move" —
"Blessed are the same and share the same, and the difficulties are the same."
When the world faces unprecedented challenges in the new crown pneumonia epidemic, some Western countries He is vividly interpreting this sentence with his own actions.
At the same time that the United States and Europe were "opening up", China 's assistance also arrived in Italy today (March 13).
"Thank you" written in Italian on overseas social networks is swiping the screen.
  "Republican News" Facebook, Twitter background image,
  replaced by the image of a Chinese doctor.
Two days, the movement of a group of Chinese experts, "fire" in Italy.
On March 13, Beijing time, less than three days after the Italian government's emergency appeal to China, a group of nine experts sent by China had arrived in Rome with medical supplies and equipment.
The Republican newspaper, Italy's second-largest circulation, welcomed the team of experts in a special way: the
newspaper's Twitter, Facebook and other social accounts were replaced with two Chinese doctors.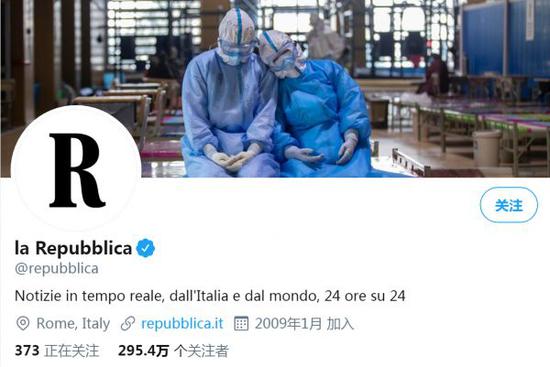 ▲ "Republican" Twitter screenshot
"Republican" also described the deep meaning behind the picture: in a prescription cabin hospital in Wuchang, Wuhan, the two doctors took a break before finally saying goodbye. On the same day, as the last patient healed, the square cabin hospital was about to close.
  Italian netizens "parade" thanked China for saying that
China's domestic war epidemic had just come to an end, and the Chinese expert team would go a long way to help and deliver charcoal in the snow. China's friendship has undoubtedly moved Italy up and down.
On overseas social media, countless Italian netizens "queued" to thank China: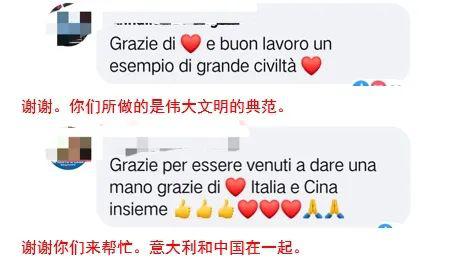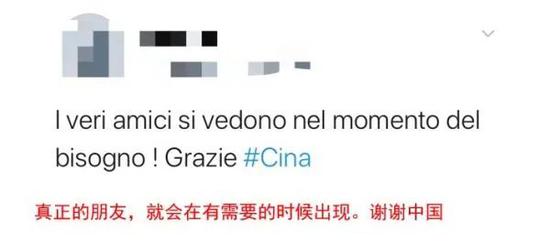 In fact, as Xiao Rui introduced in yesterday's article, what made Italian netizens even more embarrassed is that before asking for help from China, the Italian government had gone to the EU and Neighbouring countries tried to ask for help but did not get a response.
On the one hand, the generosity of China from thousands of miles away, and on the other hand, the allies stood by. In contrast, the Italian netizens were deeply :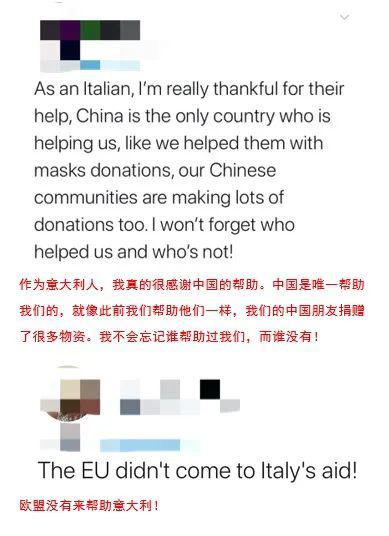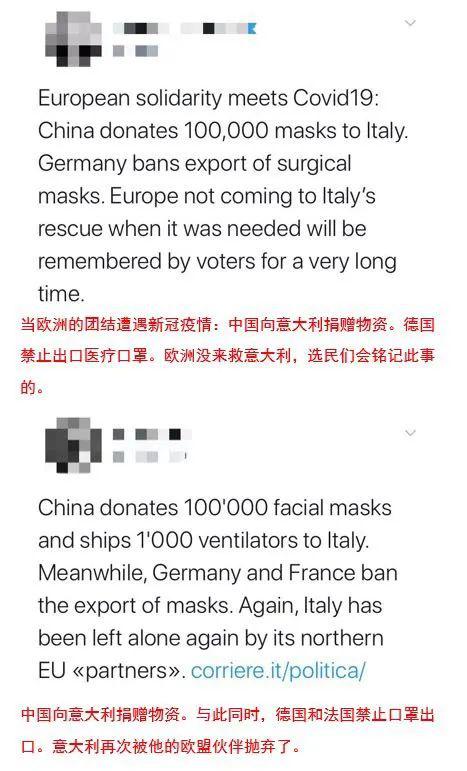 Chinese netizens were grateful for the Wenchuan earthquake rescue
moved . At the same time as Boresearch, another post about "Why many experts from the aid group came from Sichuan" also attracted nearly 80,000 likes.
The person in charge of the Sichuan Provincial Health and Health Committee mentioned that during the 2008 Wenchuan earthquake, Italy sent 14 first-aid experts stationed in the worst-hit areas in Mianyang, Sichuan, and worked long hours to rescue the wounded.
"So Sichuanese people have always been grateful. This time, several assistance experts have volunteered to sign up and ask for help. They feel that there must be a feedback and return in times of crisis."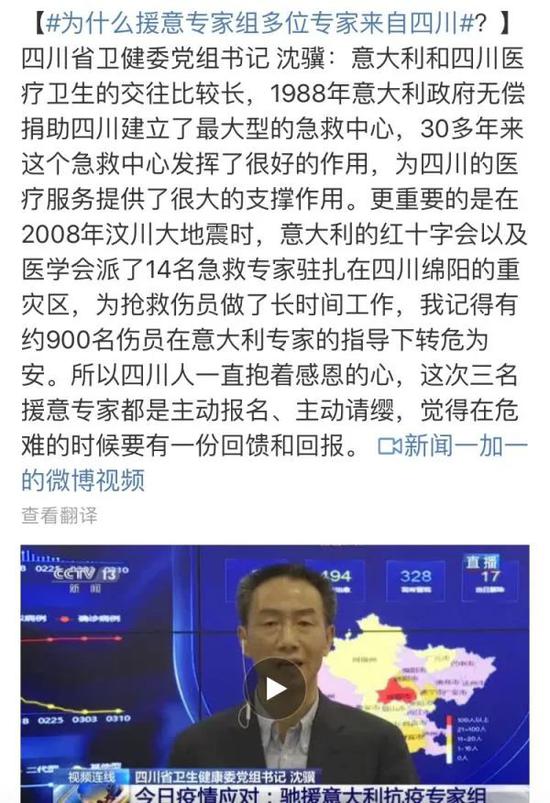 ▲ @@ Screenshots
One Weibo news
of the OnePlus . The cooperation between China and Italy 12 years ago also gave a richer connotation to this time from China.
Many Chinese netizens also expressed their feelings about knowing the good news while expecting the experts to return safely at an early date.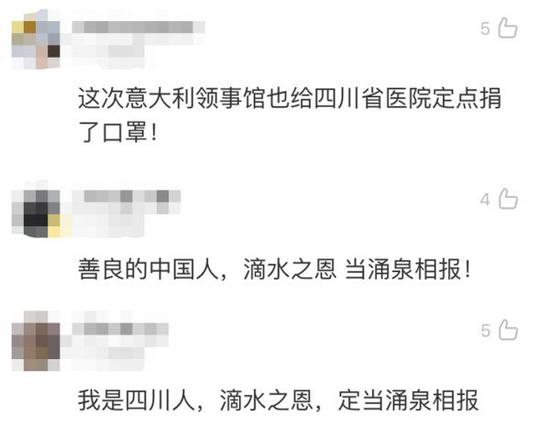 European countries are falling into the "grabbing of materials" war.
It is worth mentioning that European countries that have no time to respond to Italy's request for help have been involved in a series of absurd farce in the past few days.
On March 11, the Swiss Daily Herald reported that Germany had once again detained a group of Swiss medical supplies.
It is reported that the German customs in Hamburg has seized a batch of containers containing medical gloves destined for Switzerland, and this batch of containers was only transited in Germany.
Not only that, the report pointed out that Italy, which had complained more than once about German export restrictions on masks, also seized a batch of disinfectants destined for Switzerland.
It wasn't just Switzerland that was "cut off" by Germany. Bloomberg reported on March 9 that Austria is also filing a complaint with Germany for the return of the detained materials.
After complaints from European countries, German Chancellor Angela Merkel said on March 11 that Germany does not have an export ban.
Germany's health minister also said restrictions could be relaxed, especially for its European partners.
However, the looseness of the statement clearly failed to calm the anger of netizens. On social media, the accusation of loosening and selfishness of the EU became the mainstream voice: