Original title: Now, everyone in Trump is in danger …
Another person around them has confirmed the new crown virus …
According to a CNN report on March 12, Brazilian President Bosso Naro's press secretary Varkinga Kato was tested positive for New Crown virus on Thursday.
Just a few days ago, Wagingarten had a close contact with U.S. President Trump at the Sea Lake Manor in Florida.

CNN said that Varkingato accompanied Brazilian President Bossonaro to visit the United States last week. On Saturday, the Brazilian president's press secretary attended a dinner hosted by Trump at the Sea Lake Estate in Florida, and then attended a Kimberly Gilfoyle birthday party where he stood away from Trump Just a few feet away.
A video posted by Varking Kato on his social account also reflects that he is really close to the two.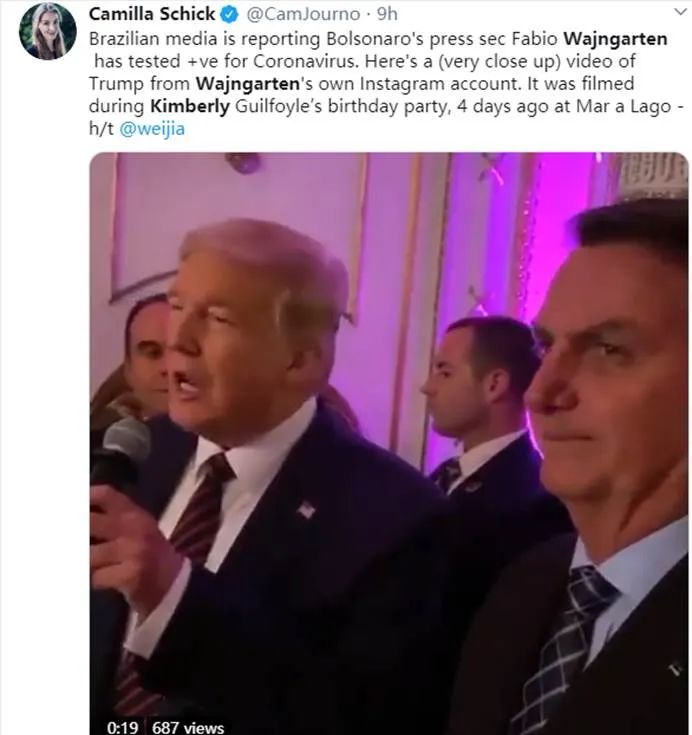 US media said that Kimberly Gilfoyle was a host of Fox News, and now he is the chairman of the finance committee of the Trump campaign team and Trump son Trump 's girlfriend, including Trump. Several members of the Trump family, including her, attended her birthday party.
In response, White House press secretary Stephanie Grisham issued a statement on Thursday saying: "The president and the vice president have hardly interacted with anyone who tested positive for the new crown virus, and testing is currently not required."
She added "The White House Medical Team and the US Secret Service have been working closely with agencies to ensure that all precautions are taken to keep the first and second families and all White House staff members healthy." Trump spoke in the Oval Office He also stated that he knew the results of Vagin Kato's diagnosis. "We didn't do anything unusual, we just sat next to each other for a while," he added, referring to Bosonaro.
However, Wakingato uploaded a photo with Trump and Pence on his social media account a few days ago. The photo shows that he is standing on the left side of Trump, wearing "MAKE BRAZIL GREAT AGAIN "hat.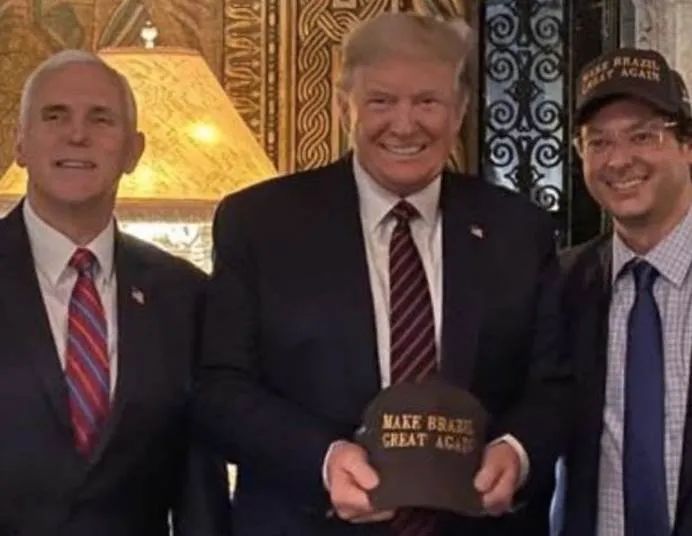 A large number of foreign netizens who follow the matter on overseas social networking sites also feel that Trump and Bosonaro are in danger because there are also videos showing that they are really close to the diagnosed Oujin Kato.
Some netizens who hated the two right-wing leaders even expressed "happiness" about their situation.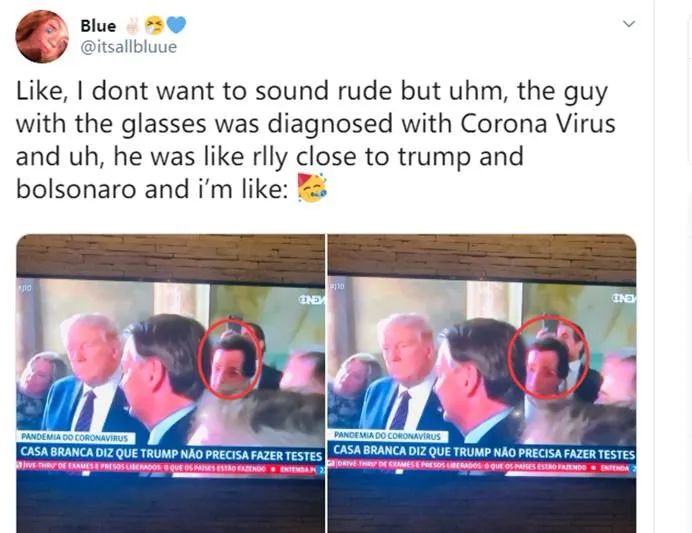 Brazilian President Bossonaro has also announced that he will be tested for the virus. However, it is ironic that the Brazilian president has previously claimed that the seriousness of the public opinion of the new crown virus is mostly people's "fantasy."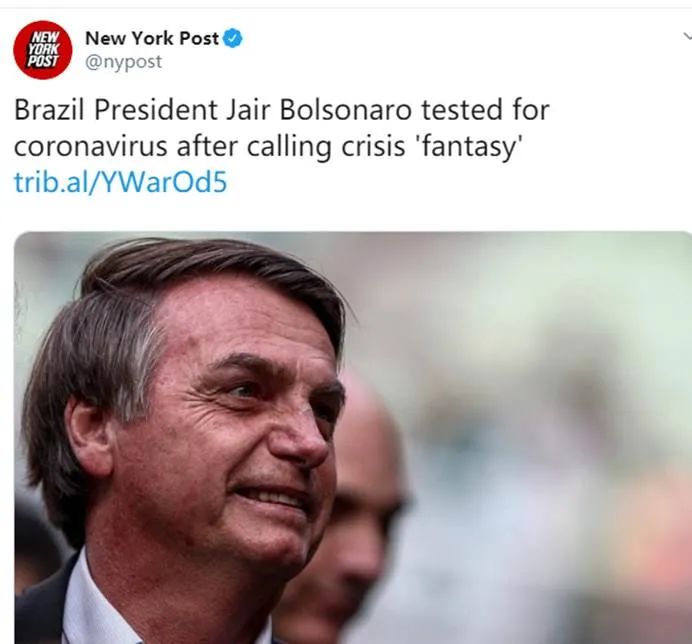 US media said earlier on Saturday, when Trump and Bosuonaluo still press conference talking about the issue of new outbreaks of the crown, Trump also said, "I am not worried," ……
US cable The latest news released by TV News Network shows that as of the afternoon of March 12, Eastern Time, there have been at least 1,459 confirmed cases of new coronary pneumonia in the United States, including 39 deaths. Confirmed cases have appeared in 46 states and the District of Columbia.