Original Title: Completely the opposite of Trump! Burns: Mortality rate of New Crown virus is higher than seasonal flu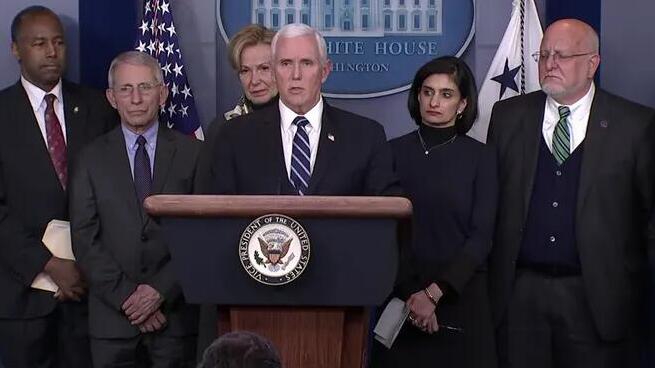 [Global Network Comprehensive Report] "Yes", when asked by reporters whether New Crown virus is more deadly than seasonal flu, US Vice President Pence gave a positive answer. According to the USA Today report, Pence, appointed by Trump to be responsible for the prevention and control of the outbreak, told the media on the 12th that thousands of Americans will be infected with the new crown virus, and the death rate of this virus is indeed higher than the flu .
The report said that when asked about previous claims that one-third of the US population would be infected with the new crown virus, Burns replied that thousands of Americans would be infected with the virus. But the report also mentioned that Burns refused to make a more detailed and specific statement.
"I will let experts assess how many people may be infected," Pence added. "We are trying to keep this number as low as possible."
In addition, when asked if the mortality rate of the new crown virus is higher than the seasonal flu mortality rate, When questioned, Pence gave a positive answer: "Yes." The report mentioned, but its President Trump previously said that the fatality rate of the flu was "much higher than" the new crown virus.
Currently, as of March 12, there have been 1,459 confirmed cases of new coronary pneumonia in the United States, including 39 deaths. Confirmed cases have occurred in 46 U.S. states and Washington, DC.