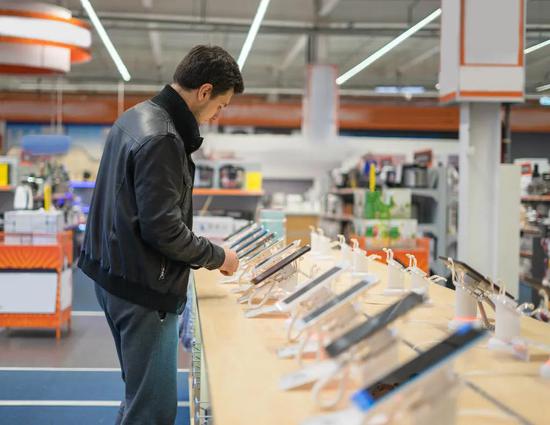 Welcome to follow the "Creation" WeChat subscription number: sinachuangshiji's hard
offline channels have failed, and it's to say when to recover. The offline battlefield, which intensified last year, may return to rationality slightly.
Author / Liu Editor /
Yimo Yuan Yeyuan Source: Slightly larger reference (ID: hyzibenlun)
Like most industries in China, just the past February is a lost month for the smartphone industry.
  The bustling offline press conferences of the past have disappeared. Xiaomi is struggling to release the new high-end Xiaomi Mi 10 that was launched online, and the follow-up Huawei and Vivo are also the same. Offline stores either thank guests behind closed doors, or Menke Luoque. Under the epidemic, most people's desire to consume was forced to be suppressed.
The impact of the epidemic is lagging, and we may not really see it until the next quarter or even longer. But all the past are prologues. If you want to better understand the current state of mobile phone manufacturers, it is still necessary to start with 2019 that has just passed.
  Key Points:
  [5G Radical Consumers Calm] Where are 5G mobile phones?
  [Battlefield transfer: sub-brand with a little millet overseas] US
  [disappointing] flagship flagship machine logic is not without short board, long board long enough but
  the male mold paradox [] on technology and trends in their small factory
  [Lost month] Sad and lucky
  [Several predictions for this year] What kind of mobile phone is embarrassed to say hello?
  1
  Radical 5G, calm consumers:
If you ask: Is 5G here? Manufacturers must shout "have been here for a long time", and have pulled out various types of products. Consumers look around blankly: Where is it?
  Such deviations will become common in 2019. Even Huawei has only delivered 6.9 million 5G mobile phone sales, which is not much compared to the total mobile phone sales of hundreds of millions a year.
There are many reasons for this: it takes time for terminal prices to fall; infrastructure such as telecom operators' tariff strategies and 5G coverage are not yet complete. In addition, related industries such as cloud games are still in their infancy, and current 5G mobile phones are more like toys for digital enthusiasts.
However, this does not affect the mobile phone manufacturers' rush on the 5G track.
Let's look at the chip technology that is most concerned by the industry.
Over the past year, 5G chips from Qualcomm, Huawei, and MediaTek have led the way. From the perspective of the trend, from only external 5G modules to the emergence of integrated 5G chips, dual-mode 5G has gradually become standard, and then MediaTek's dual-card 5G With the advent of technology, the development of 5G chips has made considerable progress.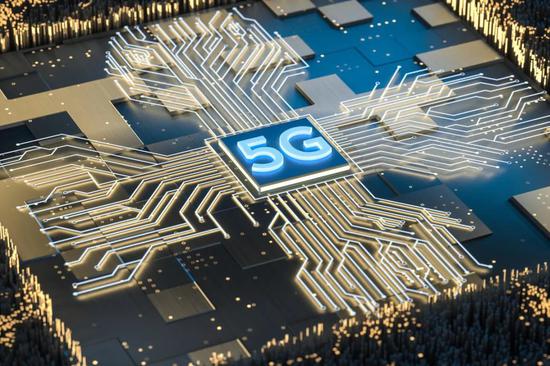 Huawei is a well-deserved star among them, and its self-developed Kirin series chips have become popular in the 5G field.
  Starting with the Kirin 960, the Kirin 9 series chips are worthy of the title of "flagship". In terms of 5G terminals, the Kirin 980+ Baron 5000 solution allows Huawei to seize the opportunity in time, and the Kirin 990 released in the second half of the year not only has excellent performance, but also provides a built-in 5G version, allowing Huawei equipped with this chip In the second half of the year, the Mate 30 5G version will be more competitive.
And for a few years of silence, Taiwan 's chip provider MediaTek (MTK), which once only appeared in low-end and mid-range mobile phone products, has exerted its power on 5G, and many observers have begun to sigh "MTK Yes!" MediaTek 's "salted fish turned over" The masterpiece of the Teana 1000 series chip not only uses the industry's most advanced 7nm process, but also maintains a good level of performance and 5G technology.
  Look at Qualcomm. Forced by a Kirin chip, Qualcomm did not dare to squeeze toothpaste superbly. From the perspective of specifications, Qualcomm's new generation flagship chip Snapdragon 865 released at the end of 2019 is very capable in terms of performance configuration, basically in line with expectations.
However, 5G chips are still not perfect at present. They can only integrate 5G baseband and high performance. Global Communications (mainly in the United States) has two choices. Qualcomm chose the latter two and Kirin chose the first two. It is expected that after one or two years, 5G chips will usher in experience upgrades in power consumption and performance.
This has directly led to differences in mobile terminal manufacturers' terminal release strategies.
  Apple chose to continue to wait, just as a few years ago when 4G became popular. However, the domestic mobile phone army in the Android camp has no such calmness, they can only use time advantage in exchange for market advantage, so the aggressive launch strategy has also become the 5G theme of domestic manufacturers in 2019.
What you can see is that this year, the lowest price of 5G mobile phones experienced a waterfall decline from 8000 yuan to 1999 yuan. What is more frightening is that all of this was completed in nearly half a year. It can be said that the release and sale of Redmi K30 and Realme X50 basically announced the completion of the process of popularizing the price of 5G terminals.
According to China Telecom's forecast, China's 5G mobile phone sales will reach 170 million units in 2020, with a penetration rate of 47%. China Mobile also forecasts that 5G mobile phone shipments will exceed 4G mobile phones in 2020.
However, when fully embracing 5G, manufacturers still face another dilemma: how to quickly clean up 4G mobile phone inventory. The current scheme is simple and rude but effective: cut prices. A mobile phone was released at a half-price in a promotion soon, and Lei Jun slammed: "Friends have tears in their eyes."
  2
  The battlefield of the transfer: Sub-brands and overseas
OPPO and Vivo in the sub-brand battlefield The force is fierce, the former recalled Realme, the latter established an independent brand dedicated to online IQOO, and several models released have also been recognized by the market.
Realme X and IQOO Pro and other models are more sincere in price and configuration. Among them, Realme ranked seventh in global smartphone shipments in Q3 2019 with shipments of more than 10 million units. IQOO provides a new model configuration strategy for the market: the flagship chip of the previous generation is equipped with a mid-range configuration, which is cost-effective.
The most affected by this impact is Xiaomi.
  Although there are offline layouts such as Xiaomi House, online is always the basic disk of Xiaomi mobile phones. In early 2019, Redmi became an independent brand, focusing on the ultimate price / performance ratio. The person in charge Lu Weibing caused controversy due to his own marketing style. At the same time, his attitude to listen to users also won Redmi's word of mouth. Although the new note series and K series are not considered earth-shattering successes, they also protect Xiaomi in transition. Basic disk, and maintains the topic and volume.

Honor, benefiting from the recognition of Huawei in the domestic market and the leadership of Huawei's 5G technology, has become the best and most worry-free "rich second generation" among sub-brands.
Relatively rich "daddy", the users targeted by these sub-brands are obviously younger and more sinking, and many pleasing actions are not difficult to understand: Redmi named its mobile phones as "Little King Kong" and "Big Devil" ", Also launched branded dolls; Realme solicited Chinese names on Weibo, etc., showing respect for users everywhere.
It is foreseeable that this war will continue for a long time in the future, and it does not even rule out a possibility: the victory or defeat of the sub-brand battlefield may directly accelerate the reshuffle of the domestic mobile phone pattern.
International markets are equally important.
  In the domestic market, the continued decline in overall mobile phone sales has become inevitable. Both IDC and Counterpoint pointed out that Q3's domestic mobile phone sales have fallen by 3 to 5 percentage points compared with the same period last year. Although Q4 may benefit from the decline of 5G mobile phone prices, there may be a small climax, but it is still difficult to reverse the one-year decline.
In the global market, due to the popularity of smartphones in some developing countries, mobile phone sales have shown signs of recovery in the last year.
For Chinese mobile phone makers, there are both joys and worries.
Huawei is slightly embarrassed. In 2019, Huawei's global shipments of mobile phones were about 240 million units. Although it exceeded Apple, it did not meet the target of 270 million to 300 million units previously set, and most of its sales came from domestic sources.
Due to external factors that cannot continue to cooperate smoothly with Google, Huawei phones cannot be equipped with GMS and can only use their own HMS, which obviously makes it difficult for overseas users who are used to Google services to adapt. Under the premise that the relationship between China and the United States is still tense, Huawei's previous goals have surpassed Samsung in five years, and it is estimated that it is still difficult to achieve-after all, the mobile phone business tests more than hardware technology.
Xiaomi does exactly the opposite.
In 2019, Xiaomi continued to retrogress in the domestic market, and its market share once dropped from double digits to single digits, but it was widely sought after in foreign markets. By the third quarter, Xiaomi's mobile phone sales in India have surpassed China's, and India has become the largest market for Xiaomi mobile phones in one fell swoop. Due to the overall growth of overseas sales, the slump in domestic sales has been filled, and Xiaomi's global market share has also increased.
It is worth mentioning that, in terms of AIoT, the number of Xiaomi IoT platforms globally has more than 200 million access devices, and the growth rate is considerable. Ecological integrity is one of the advantages of the Xiaomi IoT platform. It can be predicted that AIoT will continue to exert its strength in the future and become an increasingly important growth point in Xiaomi's business.
  3
  Invincible flagships:
Huawei's flagship P series and Mate series have become the same as the wrench arm of giants such as Apple and Samsung. In contrast, other domestic brands are not enough.
OPPO is a little slower than competitors in the competition of 5G terminals, so the dual-mode 5G mobile phone Reno 3 series is very important, but in general, the Reno 3 series still uses OPPO's previous offline strategy, and the configuration is very Hard to call it a flagship.
Strictly speaking, OPPO's last flagship should still be OPPO Find X in 2018. The absence of the model made OPPO exit the competition of the flagship early.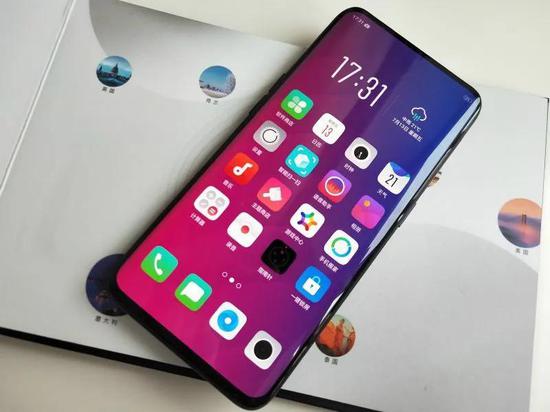 Picture: OPPO Find X
Vivo continues to update the Nex series to the third generation. The Nex 3 configuration is called the flagship, but it lacks selling points. Whether it is 5G, lifting cameras or charging speed, it is difficult to attract users as the main selling point. .
Xiaomi's story is more tortuous.
Before the September conference, everyone thought that Xiaomi would update the MIX 4 or note series to fill the gap of its flagship machine above 4,000 yuan. However, Xiaomi directly released the MIX Alpha that is not yet productive-although cool, But the cool is over, Xiaomi's flagship machine is still blank, leading to its complete aphasia in the battle for the flagship machine.
It is interesting that although the previous generation flagship MIX 3 5G version released by Xiaomi at the end of 2018 has not been sold in China, it can still be seen in some digital stores overseas, but it is not known how the sales volume is.
In addition to other small factories, OnePlus has made a lot of money with its custom 2k high refresh rate screen. Nuts, Meizu, etc. have been unable to handle it. This also proves once again that the logic of the flagship is not that there is no short board, but that the long board is long enough.
  4
  on technology and trends
with Huawei-led camera technology ushered in a large outbreak in 2019.
In addition to being equipped with a 50x zoom known as the "telescope", Huawei also surpassed Samsung in night scene photography and other aspects. The EMUI system optimization is also getting better and better, such as the application of the Ark compiler. These together constitute the moat of Huawei's mobile phone business.
The Xiaomi CC9 Pro with the 100-megapixel main camera ascends to the top of the DxO Mark shows that Xiaomi's camera has made rapid progress in the past year. However, in addition to this, the Xiaomi model in 2019 has enough buckets but the core selling point is insufficient. This is also the Xiaomi domestic sales in 2019. One of the reasons for the poorness.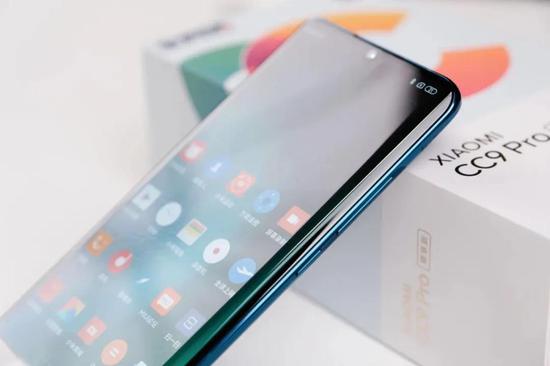 Figure: Xiaomi CC9 Pro
digital games are still very popular.
In addition to the regular running scores, manufacturers also compare the number of pixels, battery size, charging watts, etc. The core demand is that the larger the number, the better. Slight King does not deny that in some respects, larger data means a better experience, but a one-sided pursuit of numbers will definitely lead to the neglect of the deeper needs of users.
An obvious example is that when the nirvana nut phone updated Smartisan OS to 7.0, the new big bang was widely praised because it reflected respect for the needs of people with disabilities. This is a compliment that manufacturers who will only pursue digital size will never get.
In this year, OnePlus and OPPO series models have promoted the high refresh rate technology of the screen, which has to be mentioned.
Among them, the OnePlus 7 Pro is recognized by the market for being equipped with a high-quality screen with a high refresh rate. In the digital community's 2019 annual flagship election, it was even elected as the first with nearly one-third of the high votes. It is expected to become standard equipment for mid-to-high-end models in 2020.
OPPO, which is closely related to OnePlus, also has a high refresh rate mobile phone in the early morning of 2019. In addition, OPPO's 65W charging technology has reached the industry-leading level. No one can be beaten before the new wave of mobile phones in the first half of 2020.
After more than half a year of "90hz Dafa" bombardment, the industry has recently begun to reflect on the necessity of high refresh rate screens, but it is undeniable that this can indeed lead to an improvement in user experience.
In the past, it was only the configuration of some game phones. Now it has become one of the standards for consumers to measure bucket machines. Wang Xietang Qianyan has flown into the homes of ordinary people.
And small manufacturers have undoubtedly experienced a worse year.
According to IDC's third quarter data, the total market share of the top five mobile phone manufacturers in China has exceeded 90%, and the industry concentration has further increased.
Meizu, where the "Three Musketeers" are not, continues to be small and beautiful. Although the attractiveness of the Meizu 16 series is still there, but due to production capacity and after-sales, the patience of Meizu friends is further consumed;
Lenovo 's mobile phone performance in 2019 is mediocre, although 5G mobile phones are also launched , But the topic level and sound volume are not as great as before, and even recently left Xiaomi. The Lenovo mobile phone also once heard the news that it would give up the domestic market;
the nut phone that lost Luo Yonghao began to compromise on the design. The new machine Nut Pro3 seemed like a rush. Although the attractiveness of Smartisan OS is still in the headlines, But it is still difficult to avoid being marginalized; the
  future of gaming mobile phones in the Red Sea market is still uncertain. The Red Devil, Black Shark, and Asus each have their own characteristics, and game phones have gradually entered the room and become the main machine. However, with the gradual improvement of mobile phone performance, differentiation is still the sword of Damocles hanging on the head of the game mobile phone maker.
Another problem for small factories can be called the "public model paradox."
Small factories can use the public models provided by suppliers to reduce costs, but this means that it cannot achieve differentiation in appearance, just like a bunch of drop-screen mobile phones released in 2019, consumers can judge "aesthetic fatigue" death penalty.
Not using a male model means rising costs and capacity risks. If sales are difficult to cover costs, new machine development will be difficult to continue. Large factories can not be lighted in the east and the west, and small factories may only be able to close directly.
There is also an interesting little air outlet in 2019: ink screens, such as Xiaomi reading more electronic paper books, Pocket Yuet, and Hisense's delayed ink screen mobile phones. Although the ink screen is unlikely to become a trend like the high refresh rate, it shows that there is still a lot of personalized market demand waiting to be tapped.
  5
  Lost month.
Before the emergence and popularity of disruptive technology, the more important thing for the Chinese mobile phone industry is obviously to catch back the one month or more that was delayed by the epidemic.
For Xiaomi, one of the headquarters in Wuhan, the impact of the epidemic came faster, but it also became the fastest "recovery". The Xiaomi 10 series conference became the industry's first heavy press conference during the epidemic. With excellent product power, Xiaomi 10 blew the slogan of "reconstruction after disaster" in the industry. The Pro version won the first sale in 55 seconds and the sales exceeded 200 million. Grades.
Obviously, it is not easy to do this, and it also tests Xiaomi's ability to resist pressure to a large extent.
If you want to trace the reasons for the Xiaomi 10 series to gain the lead, and have a close relationship with Qualcomm to get the Snapdragon 865 chip earlier, this factor obviously cannot be ignored. On the other hand, it is the control of production capacity, and sales are enough to prove how hard Xiaomi has gradually resumed production capacity after February 10.
  But other headwinds are not so lucky. Vivo released the new sub-brand IQOO 3, but its product power and pricing are regrettable. It is obviously inferior to the Xiaomi 10 series, and even digital enthusiasts say that IQOO is a "giving head" to Xiaomi 10.
  Huawei, which stands out in 2019, is somewhat tragic. At the latest press conference, Huawei finally corrected the Huawei GMS spare tire, Huawei's own HMS, but this operation obviously failed to satisfy overseas consumers.
Of course, the release of Huawei's new folding screen phone Mate Xs and other products still played a role in boosting morale.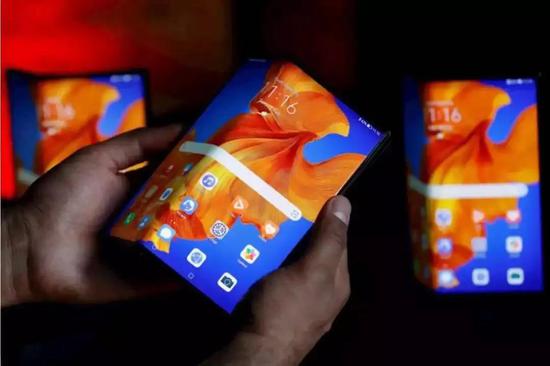 Picture:
Huawei Folding Screen Phone Mate Xs
In addition to the specific manufacturers of , the epidemic has many impacts on the industry:
extended holidays lead to late factory start-ups and production capacity cannot keep up. This is good for Huawei Ov. Because the inventory is relatively sufficient, it is difficult for Xiaomi of all in 5G. Although it can make up for some losses through the premium of Xiaomi 10 series, the impact of capacity is still real;
offline channels fail, and it will not be restored at any time. Okay. The offline battlefield, which intensified last year, may return to rationality slightly;
  consumer demand is suppressed. With the development of the epidemic, many consumers who originally wanted to buy did not want to buy it anymore. In addition, logistics, costs and related services will be affected. At present, the epidemic has spread to other countries. If the situation worsens in the future, Xiaomi, which has performed well in overseas markets in 2019, will be more affected; the will be
  industry reshuffled faster. According to market research firm Strategy Analytics released research report, a quarter of China's smart phone shipments will drop 30 percent, shrinking market, will accelerate the industry reshuffle, continue to enhance the industry concentration (although already high);
slightly larger king had The proposed digital competition in the industry continues to intensify, that is, the evaluation of the quality of mobile phones only focuses on the size of the number and falls into a single-dimensional trap. The epidemic has made it more difficult for survival. Manufacturers will be more inclined to this simple and rude competition out of survival pressure.
The emergence of the Black Swan incident temporarily ended the "boringness" of the domestic mobile phone industry in the past two years. The new challenges are serious, but they may also create new opportunities. Winter will always pass, the epidemic will end, and perhaps the mobile phone industry will embark on a more vigorous new journey.
  Tips: Several small predictions for the mobile phone industry this year
1. Newly released 4G mobile phones in 2020 will be more low-end models with a price of less than 2,000 yuan, and 5G-related industrial applications are beginning to emerge.
2. High refresh rate is gaining popularity. Models above 2,000 yuan will be embarrassed to greet people without a 90Hz refresh rate.
3. Graphene batteries are still only on paper and cannot be mass produced, so large batteries above 4000mAh will be standard. At the same time, the efficiency of technologies such as wireless charging continues to improve, but it still takes time to spread.
4. Experimental models such as Galaxsy Fold, Mate X, and MIX Alpha will still emerge, but this is more like a defensive arms race for manufacturers, because it is expensive and difficult to see the prospect. do. Jobs-like products that change the world are still on the way.
5. The photographic technology has further developed, and new technologies on photography and video have been continuously introduced.
6. Various manufacturers continue to promote IoT and continue to launch related products. But only Huawei can compete with Xiaomi in terms of volume.
7. A group of small manufacturers must receive death notices.