Source: ArtBasel Art Basel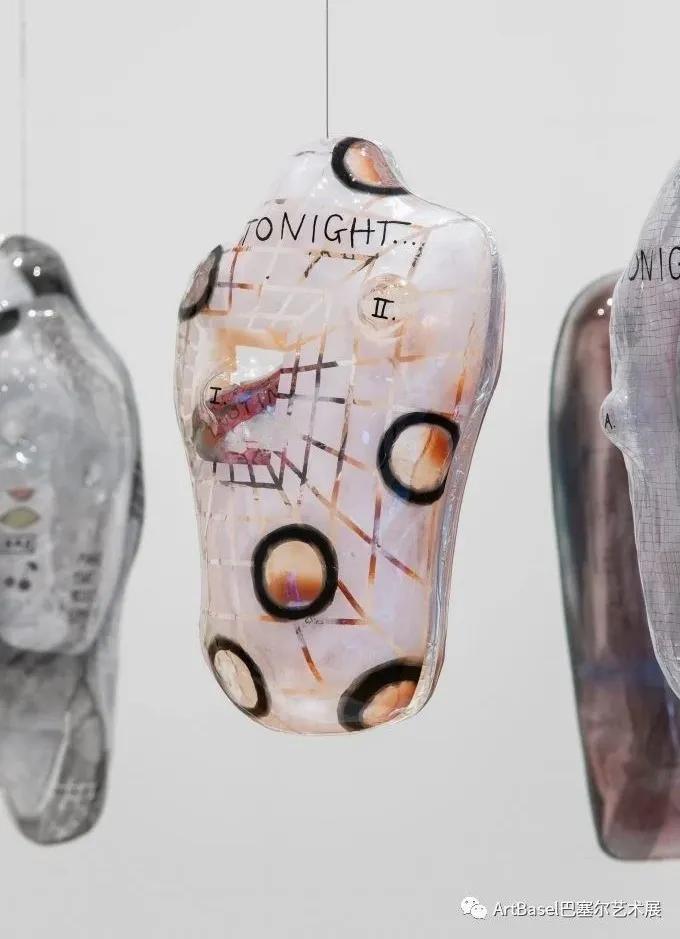 2019, Ragen Mos exhibition at the gallery of Bridget Donahue "8 Animals" site map, photo by Gregory Carideo, photo courtesy of the artist and gallery Bridget Donahue
getting warm weather will herald 6 The return of the Basel Art Fair to Basel in November, where the veil of 288 participating art galleries is slowly unraveled. From Basel art capital out of this, in the 50th anniversary of the occasion was made more changes, Basel, Miami Beach and three of Hong Kong's art projects , a new online showroom will also work with traditional art exhibition at the line Parallel, let everyone be surrounded by art regardless of body and mind.
  Complete list of participating galleries
  Gallery meta (Galleries )
303 Gallery
47 the Canal
A Gentil Carioca
Miguel Abreu Gallery
Acquavella Galleries
Air de Paris
Galería Juana de Aizpuru
Andréhn-Schiptjenko
antenna space
Applicat-Prazan
at The Approach
Art: Concept
Alfonso Artiaco
von Bartha
Galerie Guido W . Baudach
Galería Elba Benítez
Bergamin & Gomide
Galerie Berinson
Bernier / Eliades
Daniel Blau
Blum & Poe
Tanya Bonakdar Gallery
Bortolami
Galerie Isabella Bortolozzi
BQ
Gavin Brown's Enterprise
Galerie Buchholz
Buchmann Galerie
Cabinet
Campoli Presti
Canada
Galerie Gisela Capitain
Carlier Gebauer
Carlos / Ishikawa
Galerie Carzaniga
Casas Riegner
Galeria Pedro Cera
Cheim & Read
Chemould Prescott Road
ChertLüdde
Mehdi Chouakri
Sadie Coles HQ
Contemporary Fine Arts
Evergreen Gallery
Paula Cooper Gallery
Pilar Corrias
Galerie Chantal Crousel
Thomas Dane Gallery
Massimo De Carlo
dépendance
Di Donna
Ecart
Galerie Eigen + Art
Konrad Fischer Galerie
Foksal Gallery Foundation
Fortes Aloia & Gabriel
Fraenkel Gallery
Peter Freeman, Inc.
Stephen Friedman Gallery
Frith Street Gallery
Gagosian
Galerie 1900-2000
Galleria dello Scudo
gb Agency
Annet Gelink Gallery
Gladstone Gallery
Galería Elvira González
Goodman Gallery
Marian Goodman Gallery
Galerie Bärbel Grässlin
Alexander Gray Associates
Gray
Howard Greenberg Gallery
Greene Naftali
greengrassi
Galerie Karsten Greve
Cristina Guerra Contemporary FOR Art
Galerie Haas Michael
Hamiltons
Hao Se Wosi
Hazlitt Holland-Hibbert
Herald St
Galerie Max Hetzler
Hollybush Gardens
Galerie Hopkins
Edwynn Houk Gallery
Xavier Hufkens
A Arte Invernizzi
Taka Ishii Gallery
Bernard Jacobson Gallery
Alison Jacques Gallery
Galerie Martin Janda
Catriona Jeffries
Annely Juda Fine Art
Kadel Willborn
Casey Kaplan
International's Karma
Kaufmann Repetto
Shang Kaili gallery
Kerlin Gallery
Anton Kern Gallery
Kewenig
Galerie Peter Kilchmann
König Galerie
David Kordansky Gallery
KOW
Kraupa-Tuskany Zeidler (the Z-KT)
Andrew Kreps Gallery
Galerie Krinzinger
Nicolas Krupp
Kukje Gallery / Tina Kim Gallery
kurimanzut to
Galerie Lahumière
Landau Fine Art
Galerie Emanuel Layr
Simon Lee Gallery
stumpage Gallery
Tanya Leighton
Galerie Lelong & Co.
Li is Court
Galerie Gisèle Linder
Lisson Gallery
Luhring Augustine
Luxembourg & Dayan
Jörg Maass Kunsthandel
Kate MacGarry
Magazzino
Mai 36 Galerie
Gió Marconi
Matthew Marks Gallery
Marlborough
at The Mayor Gallery
Fergus McCaffrey
Galerie Greta Meert
Anthony Meier Fine Arts
Galerie Urs Meile
Mendes Wood DM
Kamel Mennour
Metro Pictures
Meyer Riegger
Galleria Massimo Minini
Victoria Miro
Mitchell-Innes & Nash
Mnuchin Gallery
Modern Art
The Modern Institute
Jan Mot
mother's tankstation limited
Galerie Vera Munro
Galerie nächst St. Stephan Rosemarie Schwarzwälder
Galerie Nagel Draxler
Richard Nagy Ltd.
Edward Tyler Nahem Fine Art
Helly Nahmad Gallery
Galerie Neu
neugerriemschneider
Galleria Franco Noero
David Nolan Gallery
Galerie Nordenhake
Galerie Georg Nothelfer
Galerie Nathalie Obadia
OMR
PPOW
Pace
Pace / MacGill Gallery
Maureen Paley
Galerie Alice Pauli
Peres the Projects
Galerie Perrotin
Petzel
Galerie Francesca Pia
Galeria Plan B
Gregor Podnar
Galerie Eva Presenhuber
ProjecteSD
Almine Rech
Reena Spaulings Fine Art
Regen the Projects
Rodeo
Galerie Thaddaeus Ropac
Lia Rumma
Salon 94
Esther Schipper
Galerie Rüdiger Schöttle
Galerie Thomas Schulte
Galerie Natalie Seroussi
Sfeir-Semler Gallery
Jack Shainman Gallery
ShanghART
Sies + Höke
Sikkema Jenkins & Co .
Bruce Silverstein
Skarstedt
GALLERYSKE
Skopia / P. -H. Jaccaud
Société
Galerie Pietro Spartà
Sperone Westwater
Sprovieri
Sprüth Magers
Nils Stærk
Stampa
Standard (Oslo)
Starmach Gallery
Galleria Christian Stein
Stevenson
Galeria Luisa Strina
the Take Ninagawa
Galleria Tega
Templon
Galerie Thomas
Tokyo gallery BTAP +
Tornabuoni Art
Travesía Cuatro
Galerie Tschudi
Tucci Russo Studio per l'Arte Contemporanea
Galerie Georges-Philippe & Nathalie Vallois
Van de Weghe Fine Art
Annemarie Verna Galerie
Vielmetter Los Angeles
vitamin art space
Galleri Nicolai Wallner
Galerie Barbara Weiss
Wentrup
Michael Werner Gallery
White Cube
Barbara Wien
Galerie Jocelyn Wolff
Galerie Thomas Zander
Zeno X Gallery
ZERO. . .
Zhuona gallery
  limited preparation (Edition )
Niels Borch Jensen Gallery and Editions
Cristea Roberts Gallery
MFC-Michèle Didier
Atelier-Editions Fanal
Gemini GEL.
Sabine Knust
Lelong Editions
Carolina Nitsch
Paragon
Polígrafa Obra Gràfica Curated
René Schmitt
Susan Sheehan Gallery
STPI
Two Palms
  Feature (Feature )
Brown Gallery
David Lewis
Ellen de Bruijne Projects
1 Mira Madrid
Experimenter
Galerie Barbara Thumm
Galerie Christophe Gaillard
Galerie Max Mayer
Galerie Zlotowski
Galleriaor 'Neill Roma
Garth Greenan Gallery
Hosfelt Gallery
James Fuentes
Jhaveri Contemporary FOR
Kasmin
Levy Galerie
Loevenbruck
Parker Gallery
Project Native Informant
Upstream Gallery
Vedovi Gallery
Venus Over Manhattan
waldengallery
Yancey Richardson Gallery
  Arts and a Declaration (Statements )
Bank
Bodega
Bridget Donahue
Bureau
Commonwealth and Council
Company Gallery
Emalin
Gray Noise
High Art
Isla Flotante
JTT
LambdaLambdaLambda
Lars Friedrich
Space
Queer Thoughts
Simone Subal Gallery
Temnikova & Kasela
Union Pacific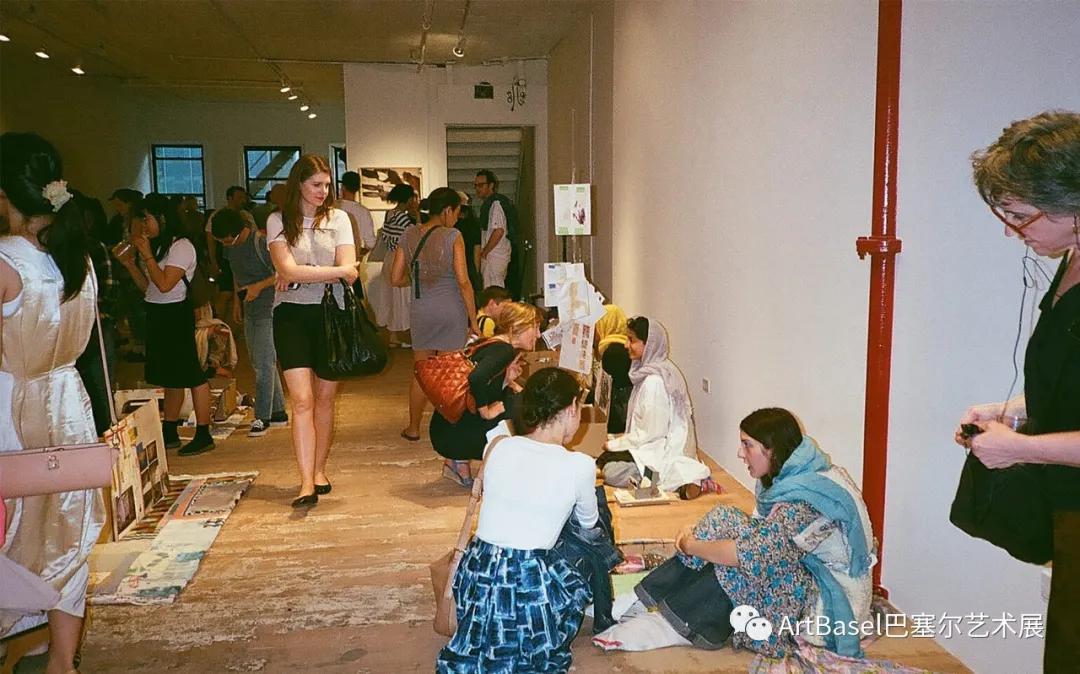 2015, Susan Cianciolo 's exhibition at Bridget Donahue Gallery "if God COMes to visit You, HOW will you know?" tetrahedral kite) " Show, this exhibition is the fourth exhibition galleries. The picture is provided by the artist and Bridget Donahue Gallery.
In the art world, you can find your favorite works in the world's top art galleries or new young galleries. With a probability of 288 out of five, we interviewed the following art galleries to review with us everything from its inception to present the story behind the booth.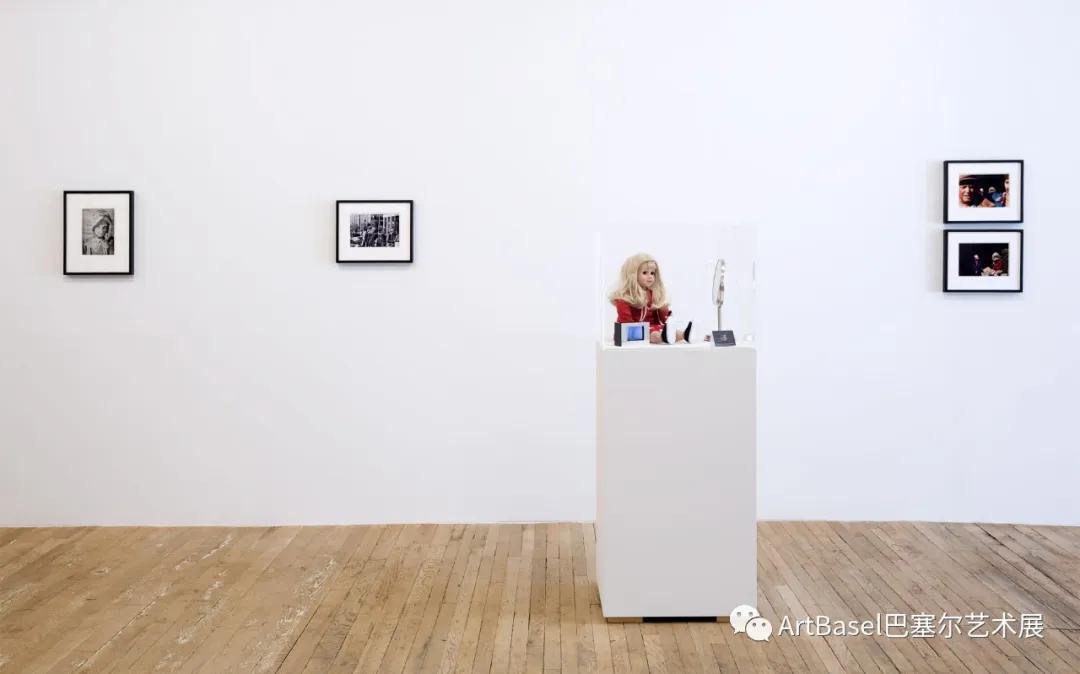 In 2015, Lynn Hershman Leeson exhibited "Origins of the Species" at the Bridget Donahue Gallery, which is the first opening exhibition of the Gallery. The picture was provided by the artist and Bridget Donahue Gallery.
After ten years of working in other galleries, Bridget Donahue decided to open his own gallery in 2015 under his own name and become the owner of the gallery. The New Yorker recalled: "I walked into a fork in the road and realized that" now "is the best time." This art gallery on Bowery Street in Lower New York City was the first time this year to participate in Basel. Bridget Donahue Gallery, one of Seoul's exhibition galleries, will bring a personal exhibition of artist Jessi Reaves in the "Statements" section, which showcases emerging artists.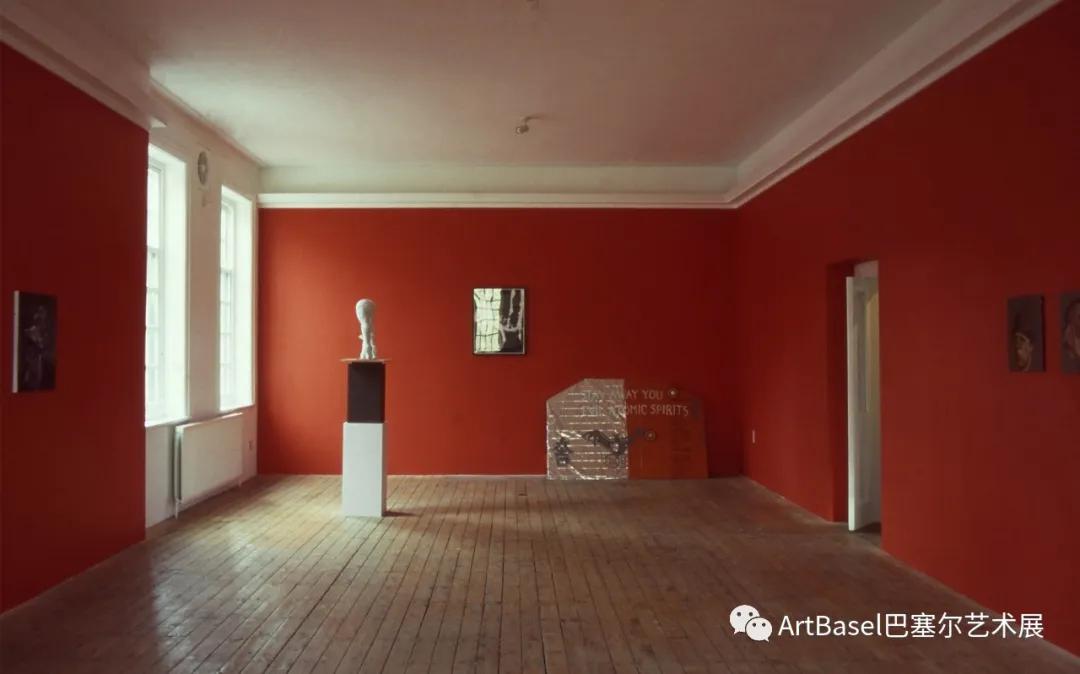 Group exhibition "It'sa Curse, it's a Burden", curated by Glenn Brown and presented in The Approach gallery from 1998 to 1999. Photo courtesy of The Approach Gallery gallery
Jake Miller transferred to 18 years ago to become a professional operator, a Bole who is good at discovering young artists. He transformed an artist-run space in a bar in London into a mature gallery of the same name, The Approach. It has been co-operating with partner Emma Robertson since 2003. Today, the art gallery has long been a mainstay of the London art world, and is also a frequent visitor to the "Art Gallery" in the main exhibition area of ​​Art Basel.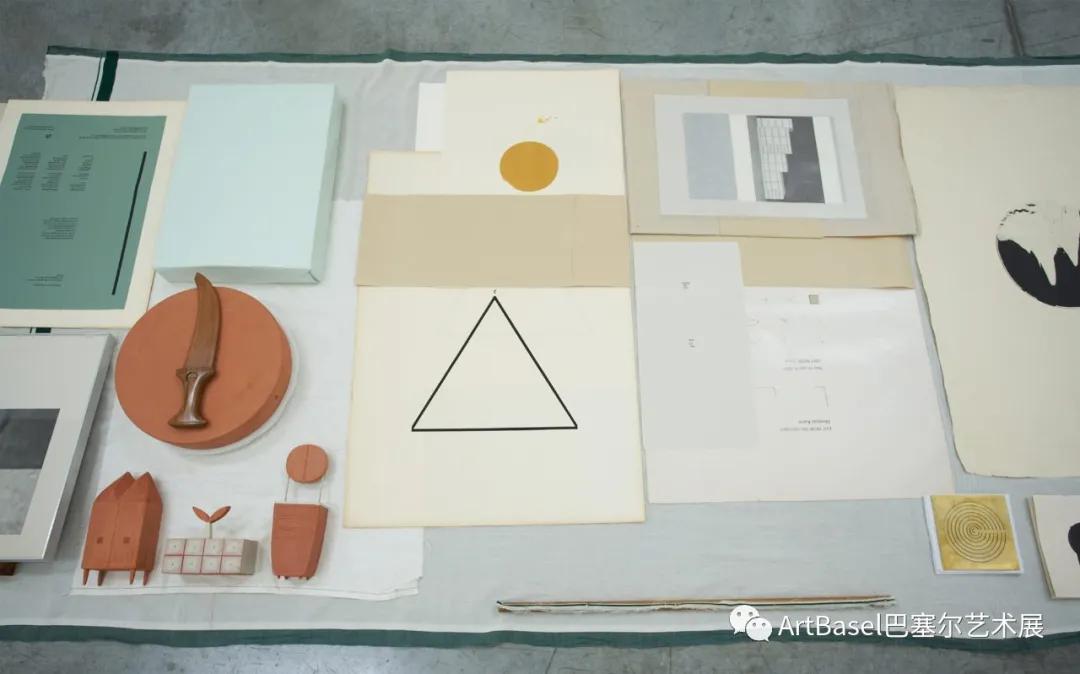 In 2019, Shreyas Karle's "Exit from the Entrance" exhibition scene at the Grey Noise gallery. The gallery will present the artist's work in the "Art Creation Declaration" area of ​​the Basel fair in June. Photo courtesy of the artist and Grey Noise
At the beginning of the 21st century, life began to go digital, and in 2008 Umer Butt established an art gallery website in Lahore, Pakistan. Six months later, he rented a small space from his friend's office to host the first exhibition at the Grey Noise gallery, and began his Grey Noise gallery career. He said: "At that time I didn't quite understand what an art gallery should do besides holding an exhibition, but at least that was the part I was most interested in." In 2012, Umer Butt came to Dubai to collaborate with Hetal Pawani. Run an art gallery together. At this year's Basel Art Fair, the Grey Noise Gallery will also return and present Shreyas Karle's work in the "Art Creation Declaration" exhibition area.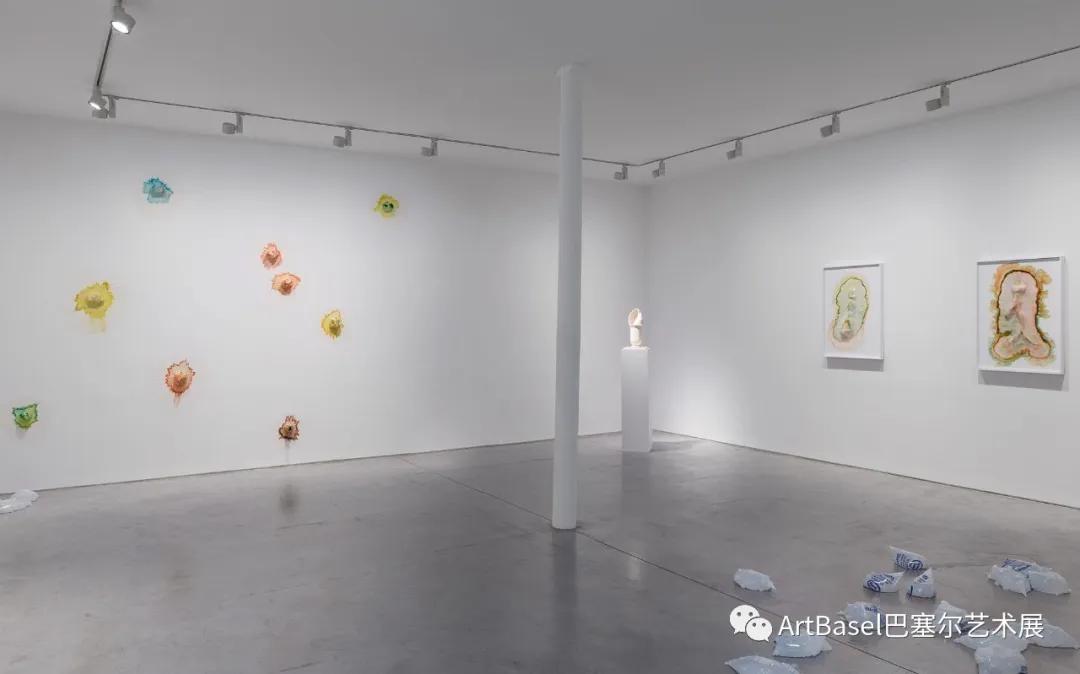 In 2017, Michel Blazy's exhibition scene at the Art: Concept gallery, provided by the artist and the Art: Concept gallery.
Some stories often spontaneously bring a sense of inspiration. When the glitz and luxury of the 1980s were still spreading in the art world, Olivier Antoine said that at the time he felt that he should create a new gallery space. This unexplained inspiration inspired the creation of the Art: Concept Gallery in 1992, and set the first exhibition theme of the Gallery as "Fiasco". "I have always liked this contradictory feeling," Antoine said. Since then, the Art: Concept Gallery has become a regular exhibit gallery in the main exhibition area of ​​Art Basel.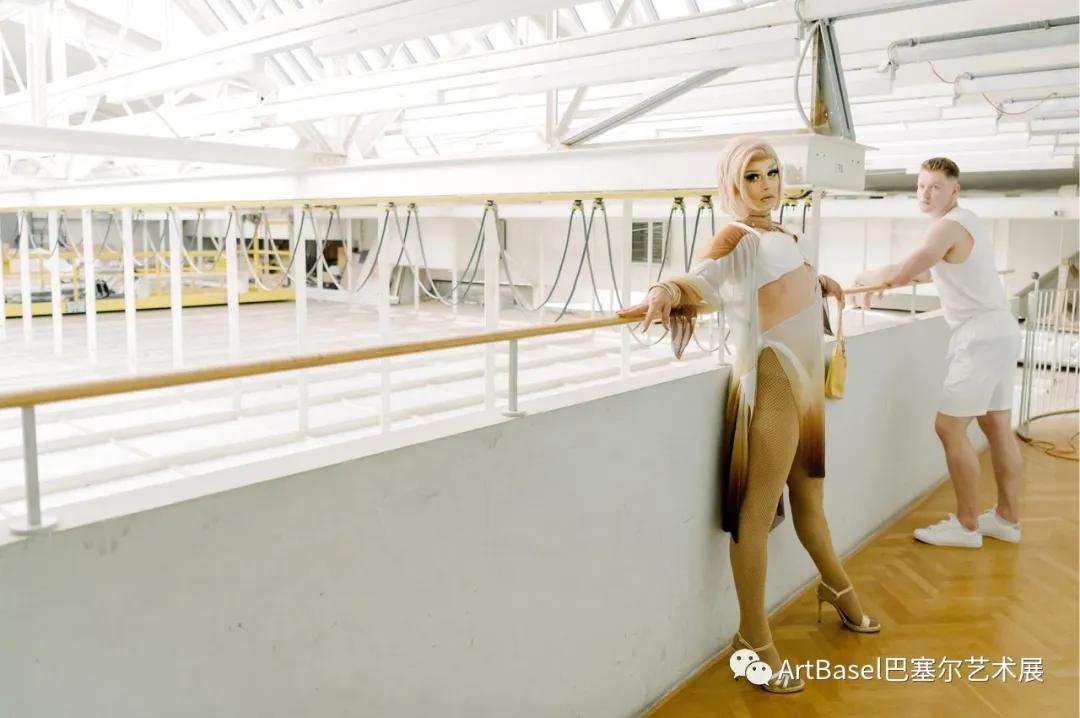 "Artworks For All Age Groups" (2018), Philipp Timischl, photo courtesy of the artist and Emanuel Layr Gallery.
The cultural development in Vienna has opened up a whole new level for local artists. In this context, Emanuel Layr was encouraged. Opened its own gallery of the same name, and this year's Basel show participated for the first time in the main exhibition area "Art Gallery Congregation".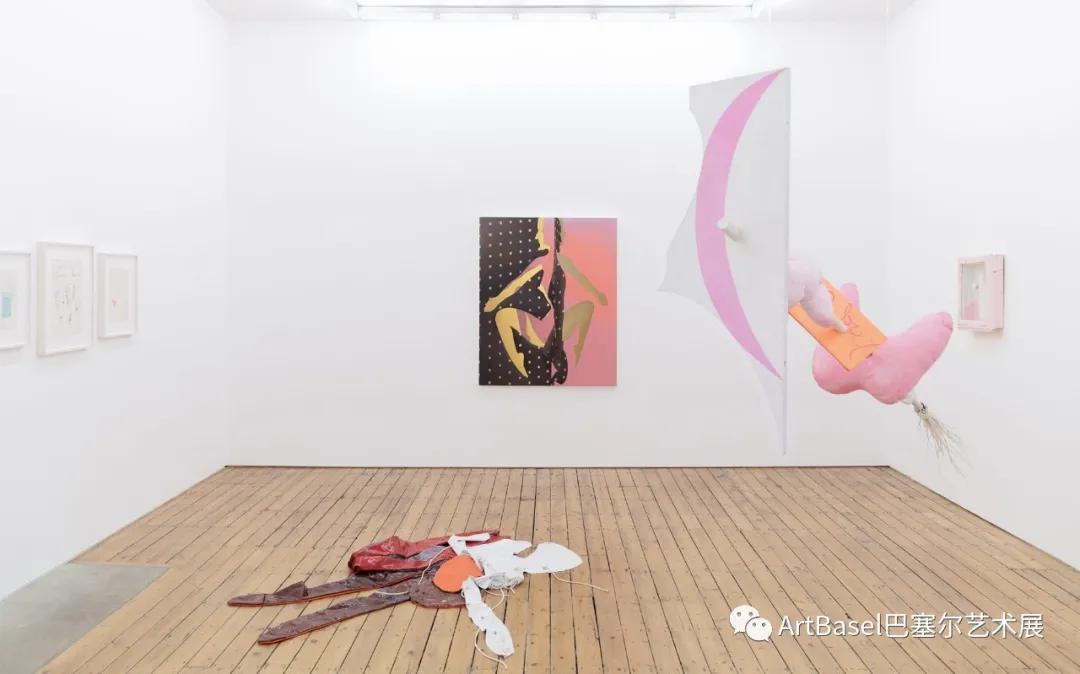 Site map of the "Shapeshifters" exhibition presented by Sascha Braunig, Sandra Mujinga and Maria Pininska-Beres at The Approach gallery in 2019. The photos were taken by byJedrzej Nyka, and the photos are provided by The Apporach Gallery. As
these galleries continue to develop, the broad cultural background has gradually begun to evolve. "The rise of Young British Artists in the 1990s and the opening of Tate Modern in 2000 were the main reasons for the rapid entry of the UK into the global contemporary art landscape," said Miller and Robertson, the owners of The Approach. Factor. "Since starting to work in the art world, Donahue has witnessed the development of art, from new sounds, models, collectors, geographical locations, to art media. Although some outdated art models will eventually pass, Antoine foresaw the arrival of a new art economy. "Maybe this form of economy will not be so pretentious, but approach everyone by intervening in life."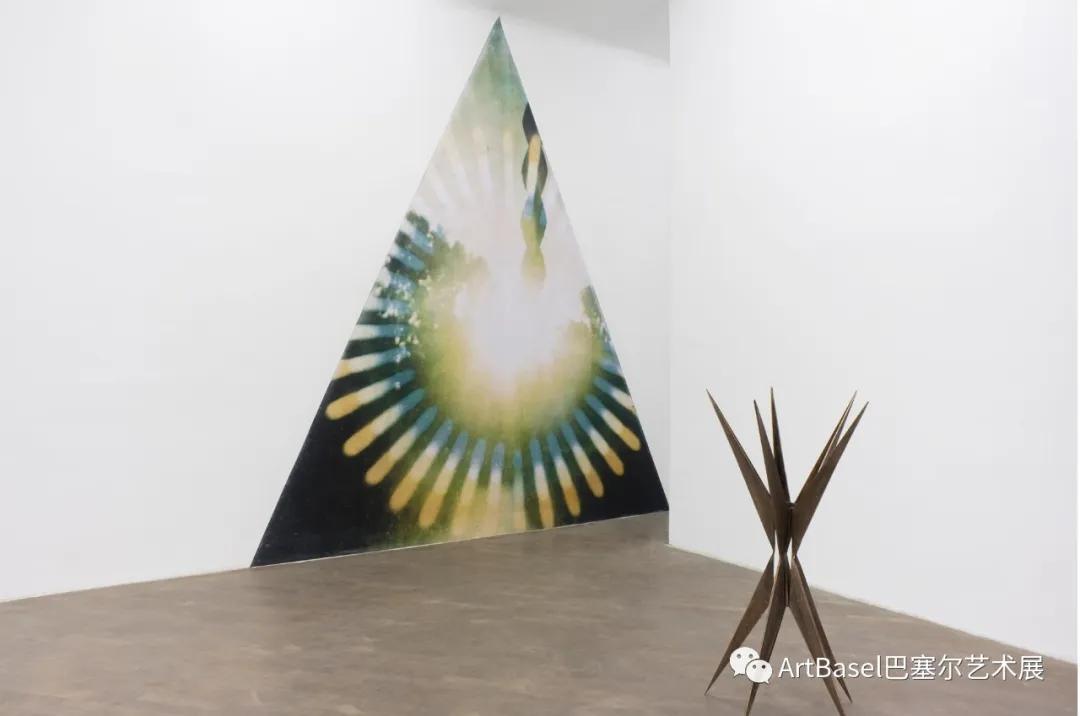 In 2011, Marius Engh and Tillman Kaiser's exhibition scene at the Emanuel Layr Gallery. Photo courtesy of the artist and Emanuel Layr Gallery
Olivier Antoine Gallery has been working with artists Ulla von Brandenburg, Michel Blazy and Jeremy Deller ) Cooperation to promote the close connection between "existence and substance" through exhibition projects. Layr pointed out that "clear thinking mode, internal mode and external world" has been the theme of his many exhibitions since the establishment of the gallery. Cecil B at the Art Basel 2017. Cécile B. Evans and Stano Filko presented in 2018 are the best examples of this kind of self-assessment. Donahue conveyed her original vision in a particularly poetic way: "When I work with an artist, I usually feel awed by what they do. I want to live in the world they create. "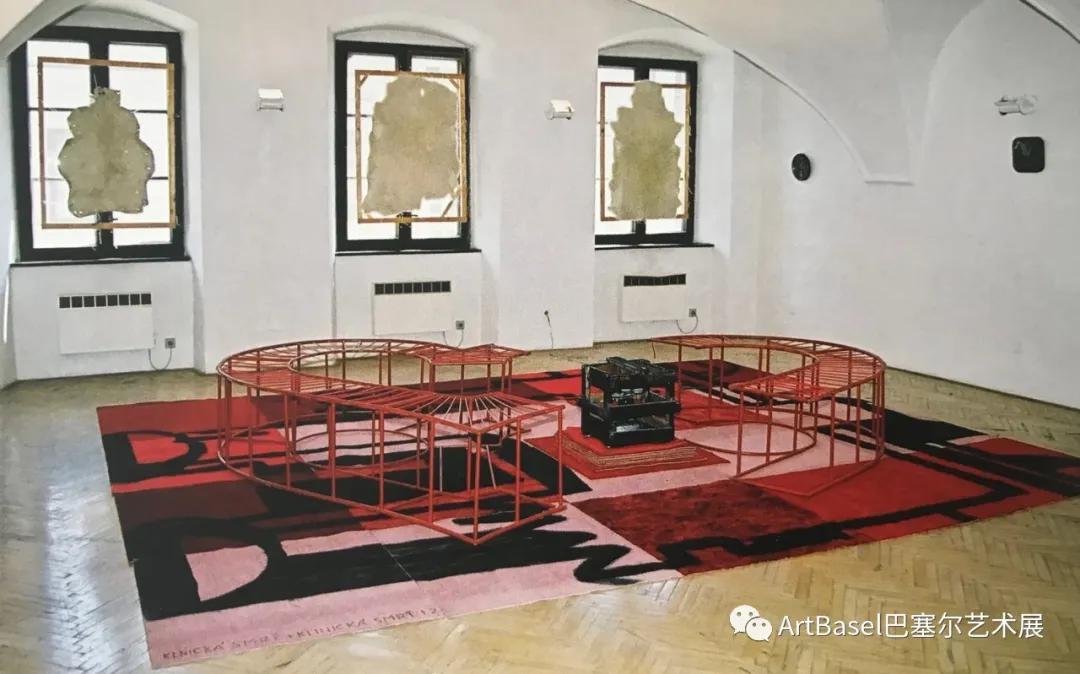 Heart of Love" (1966), Stano Filko, photo courtesy of Emanuel Layr Gallery